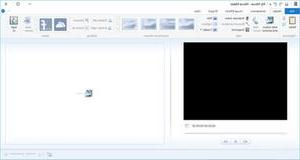 WINDOWS MOVIE MAKER is the free program offered by Microsoft to allow Windows users to create and edit their own video files. On this page you will find the main instructions on how to download and install the program, which operating systems are compatible with Windows Movie Maker and instructions on how to use it at its best. Video files created with this program can be saved and viewed on your PC or transferred and played on your favorite mobile device (tablet, smartphone, etc…).
Where and How to Download Windows Movie Maker
Windows Movie Maker 2012
Check if Movie Maker is already installed on your PC : Go to Start> WriteMovie Maker in the search box> Enter
Where to download it : Windows Essential 2012
Compatibility : Windows 7, 8 and Server 2008 R2
Memory required : 1GB RAM or higher
What's in Windows Essential 2012 Suite : Messenger (now Skype), Movie Maker, Photo Gallery, Mail, Writer, Family Safety, OneDrive & Outlook Connector Pack
Read more info on Movie Maker >>
What about Windows 10 users? Go to the article Windows Movie Maker for Windows 10
If you are a Mac OS X user instead read the following article: Alternative to Windows Movie Maker for Mac
How to use Windows Movie Maker
Install and start Windows Movie Maker
Double click on the shortcut created on the desktop to open Windows Movie Maker or go to Start> Write Movie Maker in the search box and press Enter. The screen shown above will open
Import Videos and Photos

The first thing to do is to import your files such as videos and photos. You can import them by dragging them directly to the program screen (on the right side of the interface)
Cut Video
Click on Modification and then select the tool Trim to set the start and end point of the video segment to be trimmed. You will be able to split your video clips and also adjust the playback speed (slower or faster).
Write Text on Video


Click and hold the cursor on the timeline of the video, then release it at the point where you want to insert the text and click on the caption (Caption). Type text on the preview screen and adjust its position and font from the toolbar.
video1.mp4 is not working
fantastic
Windows Movie Maker -