On various blogs and forums relating to Apple iOS devices (iPad, iPhone, etc. ..) there are often questions from users who find themselves with the problem of the "boot loop", that is, the iOS device turns off and on continuously, by itself .
This problem is particularly common on older iOS devices and the Bootloop solutions are essentially these two that we are going to describe below.
Solution 1. Fix iPhone / iPad Boot Loop with dr.fone
Dr.Fone for iOS is one of the few programs for "repair" of iOS devices in circulation and usable not only by telephone centers / shops but also by us simple users and owners of iPhone or iPad. This program was born as a data recovery software for iPhone, iPad and iPod Touch, but it also has the "iOS Repair" function that allows you to solve various problems such as that of BootLoop su iPhone o iPad. Here's how to use this program for to fix Boot Loop on iPhone / iPad
a) Install Dr.Fone for iOS south on PC or Mac


b) Connect your iPhone or iPad to computer via USB and access the function REPAIR
b) Repair iPhone / iPad
Now carefully follow all the instructions that will appear in the program until you have installed the latest iOS firmware version on your iPhone / iPad. Your iOS device will be updated to the latest version, without any data being deleted, and the Boot Loop problem will be just a bad memory!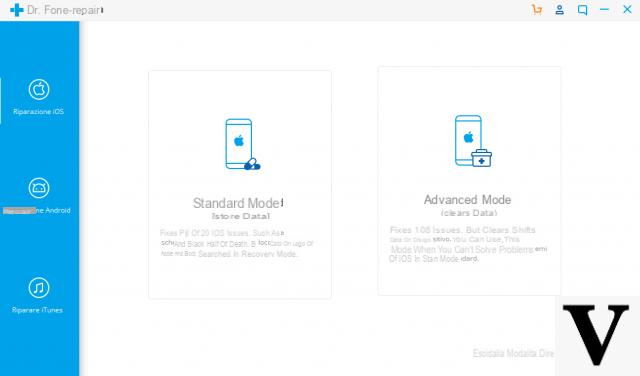 Solution 2. Resolve Boot Loop by restoring iOS device with iTunes
This solution is the most drastic one and consists in carrying out a "hard reset" of the device, bringing it back to factory conditions. The big disadvantage of this solution is that all iPhone data is deleted and lost if you don't have a recent backup saved to your computer via iTunes, or iCloud.
To do this hard reset here are the steps to follow:
Step 1: Open iTunes on the computer and connect your iPhone (or iPad) to the computer with a USB cable.
Step 2: Turn off your iPhone or iPad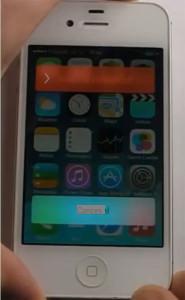 Step 3: Press the Home button for 3 seconds.
Step 4: Press the Power button and the Home button at the same time for 10 seconds.
Step 5: Release the power button when the Apple logo disappears.
Step 6: Leave the Home button when iTunes detects the iPhone in recovery mode.

Step 7: From iTunes you can proceed with restoring the iOS device or updating the firmware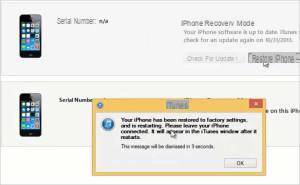 Finally your iPhone / iPad will reboot and should work again without the Boot Loop issue.