Spotify, the music and podcast streaming platform (Android - Windows ), has interesting features for owners of smartwatches. Manufacturers Samsung, Google, Fitbit and Garmin offer many models that are compatible with the application. In order to learn how to connect Spotify to other devices, especially smartwatches, here are the key steps to follow.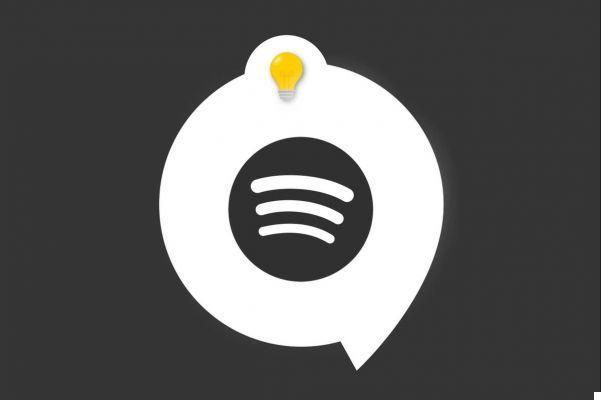 Features and Compatibility
On the majority of connected watches, theSpotify app allows you to listen to titles, to obtain information on the contents currently playing, to save favorites and to access the titles of the library and / or recently listened to.
Certain models - in particular of the brands Samsung and Garmin - allow to go further and to benefit from specific advantages of the subscription Spotify Premium, such as downloading titles, accessing offline mode, better sound quality or even the functionality Spotify Connect. This allows you to use the watch as a remote control to control music playback on other devices (speakers, etc.).
If in doubt about the compatibility from your watch with the Spotify app, go to the Spotify Everywhere page.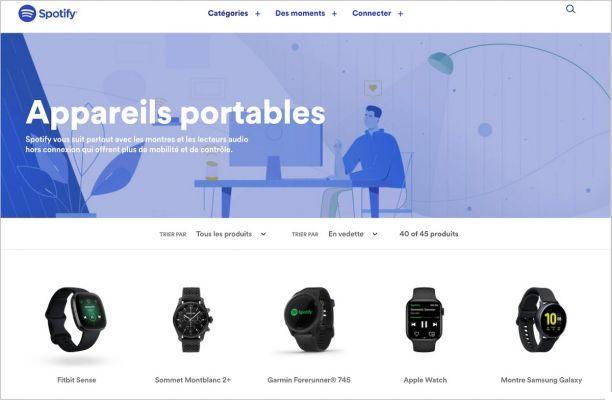 Samsung smartwatches
The range of Samsung connected watches is vast to meet everyone's desires. However, basic configuration is required to complete the installation.
Indeed, you will need to have a model Gear S3, Gear Sport, Gear Fit 2, Fit 2 Pro but also a smartphone on which is installed Android 4.4 or later.
The application is also compatible with models Galaxy Watch in combination with a smartphone on which is installed Android 5.0 or later.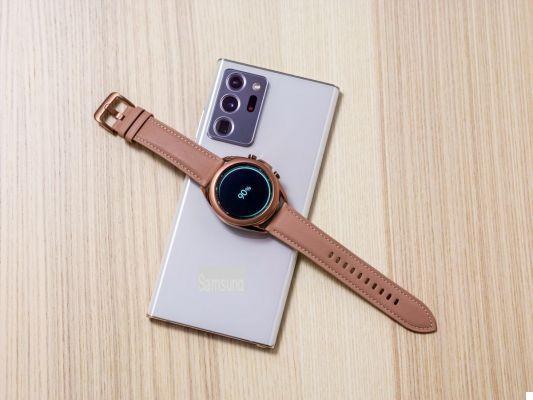 Installing Spotify on Gear S3, Gear Sport and Galaxy Watch models
From the home screen of your watch, click on the "Applications".

Then select "Galaxy Apps".


In the search bar, type "Spotify"and to finish click on the button"Installer".

Installing Spotify on the models Gear Fit 2 and Fit 2 Pro
From your Android smartphone, enter the application "Samsung Gear".

In the menu that appears, then select "Samsung Galaxy Apps".


Find the Spotify application by browsing the "Essentials"or by performing a research.


Finally, click on "Download" and on "Accept and download".

Wear OS by Google smartwatches
It is necessary to haveAndroid 6 or later to install Spotify on a Wear OS device.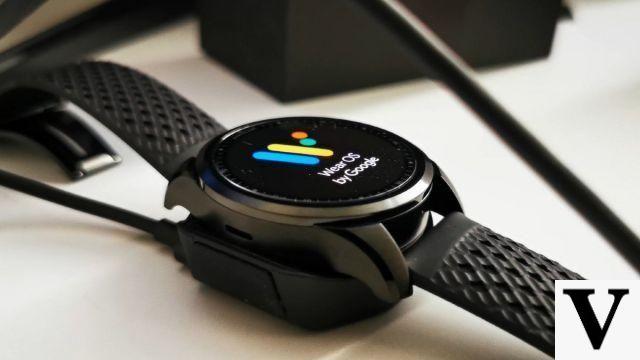 Installing Spotify on a Wear OS by Google watch
See you on the Google Play Store of the connected watch then search for the application "Spotify"to proceed with its installation.

Since a smartphone, tablet or computer, open the Spotify Pair internet page to log on to your Spotify account. If you do not yet have an account, it is possible to register from the same page.

Finally, indicate the queues which will be communicated to you on your watch and click on the "Associate".
Fitbit smartwatches
Spotify is currently compatible with models Fitbit versa (Special Edition or not), Fitbit Versa 2 (Special Edition or not), Fitbit Versa Lite, Fitbit Ionic et Fitbit Charge 4.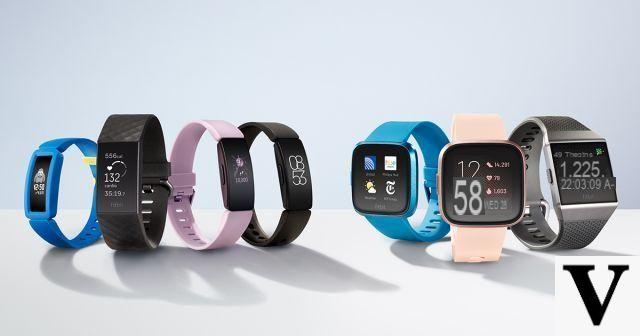 Installing Spotify on a Fitbit Watch
Open thefitbit app on your smartphone.

Click on the icon "Profile"then on your fitbit watch.

Then go to "Applis".

In the menu "All apps", search for Spotify and then proceed to its installation.

Finally, since "My apps", select the nut icon next to Spotify then enter your Spotify account credentials.
Garmin connected watches
The Spotify app is available on many Garmin devices but there are exceptions. To check the compatibility of your model do not hesitate to refer to the Spotify Everywhere page.
Before starting, and if it is not already the case, install the application Connect IQ™ (Android ) on your smartphone. Then verify that your smartphone and your Garmin watch are connected to the same Wi-Fi network.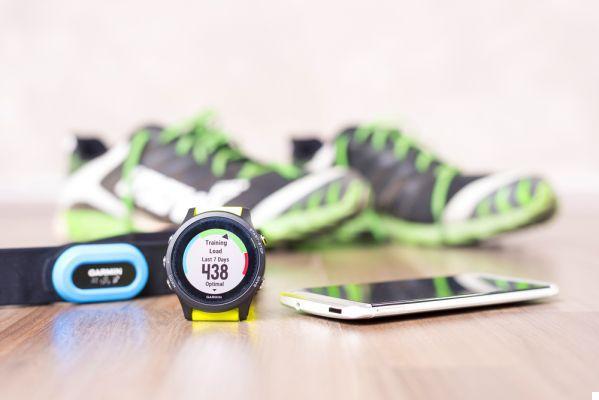 Installing Spotify on a Garmin Watch
On your smartphone: open the Connect IQ ™ app.


Look for "Spotify"then click"Download".


On your Garmin watch: go to "My music" then choose Spotify.

From the Connect IQ ™ application on the smartphone: enter your Spotify login credentials.


Last but not least, link your accounts and click on the "OK".

If you wish, you can also connect your Garmin watch to headphones Bluetooth to listen to music.
Ultimately, there are many smartwatches that allow you to listen to music and podcasts. This can be very useful when practicing sports activities. To find out how to connect Spotify to other devices, such as televisions, speakers, and game consoles, be sure to check out the dedicated tutorial below.
To read also:
All our tutorials on Spotify
How to manage your Spotify account?
How to use Spotify?
How to connect Spotify to other devices?