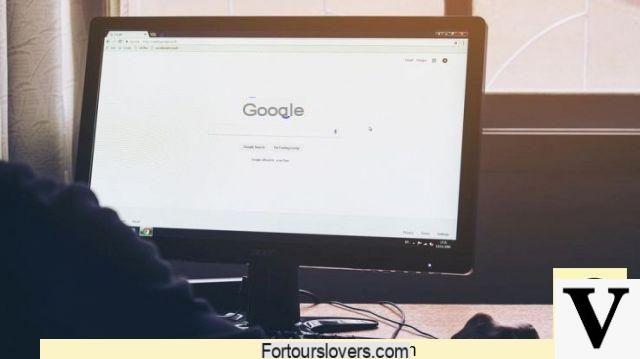 Since April 23, Google is rolling out the version 74 of Chrome which, among various large and small innovations, also integrates the native dark mode support, that is the dark theme so fashionable in recent months. Still not all users who have downloaded version 74 can activate it, but Google assures us that it is only a matter of a few days. As Google explains, through its Community Manager, "I can confirm that we are now implementing this function on a limited number of Chrome M74 users and that it will become available to everyone in the near future".
Dark mode already arrived on Mac last month, with version 73 of Chrome, and has been virtually usable for several years using one of the many free downloadable dark color themes for Chrome. But with these themes, not all Chrome becomes dark: the menus, for example, remain with a white background, as are some details that cannot be changed through a theme. The official dark mode just released for Windows and Linux, on the other hand, offers a uniformly dark interface. But how to activate dark mode on chrome even if Google has not yet "turned on" it on our version of Chrome?
How to activate Chrome's Dark Mode in preview
It is possible to activate the dark mode in preview on version 10 of the Google Chrome browser on Windows 74 using a small trick. First, you need to update Chrome to version 74 by going to the official update page. Then we have to find on the Windows desktop the link to the browser application, that is the icon we normally use to launch Chrome.
By right clicking on the link, we must then choose "Properties" and then the tab "Connection". Here we will find several fields, the first of which is called "Destination". By clicking on this field, and taking us to the end of the text string, we must add "–force-dark-mode" (without the quotes, otherwise the trick won't work) and then press Ok.
Starting from the next start Chrome will automatically be in dark mode, so if we want to go back to the normal theme we have to remove the text string we added to the link. When the dark mode will be active on our version 74 of Chrome, instead, to activate and deactivate it, just click on the appropriate option in the main menu of the browser (the one with the three vertical dots, top right).
How to enable dark mode on Chrome in preview