We have already seen in previous guides:
- how to recover deleted photos from PC Windows: click here
- how to recover deleted photos from MAC: click here
- how to recover deleted photos from Android devices: click here
Now, in this article we are dealing with photo recovery from iPhone.
The iPhone is a beautiful smartphone and a great tool for taking quality photos. All photos are stored in the Pictures folder, which is easily accessible from the iPhone home screen. When viewing images and photos, however, it is very easy to make the mistake of pressing the trash can symbol and deleting the photo. In addition to this "accidental" deletion of photos, there are many other causes that can lead to the deletion of photos from iPhone 12/11/X/8/7/6/5/4.. The most serious case is certainly what happens when you restore the iPhone and completely delete the photos that were stored on the device.
How to recover deleted photos from iPhone? Is there an iPhone photo recovery program?
The answer to these questions, unfortunately very frequent, is affirmative and in this article we propose the 2 best PHOTO recovery programs for iPhone.
Solution 1. FoneLab for iOS
Below we propose the links to download the free demo version of the program FONELAB, useful to understand if the photos you are looking for are still present in the memory or in the backup of your iPhone, and therefore if they are still recoverable.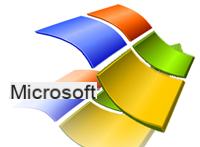 If you have a Windows 10, 8.1, 8, Windows 7, Vista, XP PC:
DOWNLOAD FONELAB FOR WINDOWS
Request License (with 20% discount)
------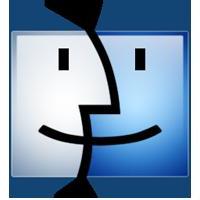 If you have a Mac OS X 10.6 and higher computer:

DOWNLOAD FONELAB FOR MAC
Request License (with 20% discount)
Below we see how to recover deleted photos from iPhone with FONELAB:
1 Phase. Connect your iPhone to the computer and launch the software.
From the first screen of the program click at the bottom on FREE TRIAL to continue using the trial version that allows you to do a free scan of the device to understand which and how many photos are recoverable.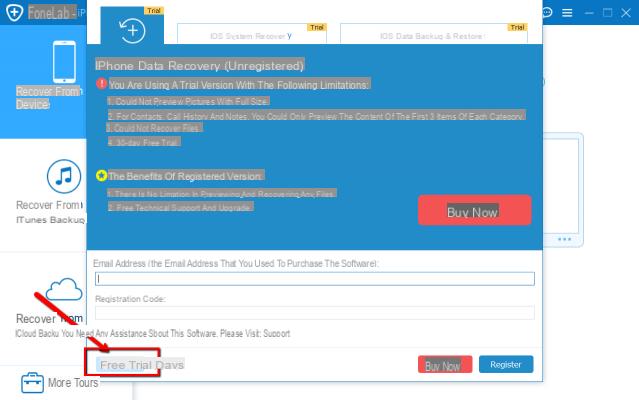 Here is the main screen of FoneLab for iOS, in its "iPhone Data Recovery" function: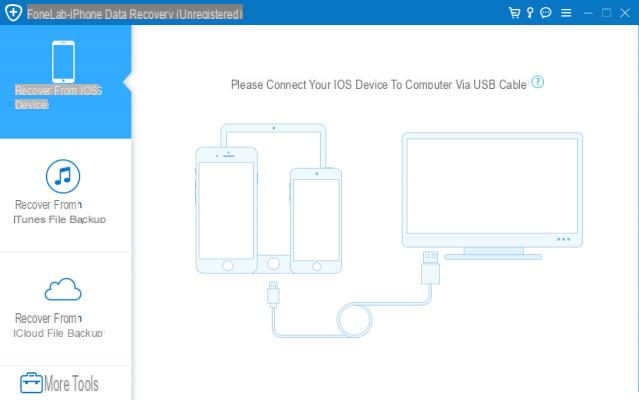 Now connect your iPhone (or iPad) and as soon as it is detected by the program click on "Start Scan" to proceed.
2 Phase. At the end of the scan, the program will show all the data found including the photos and the latter will be previewed. Access the Camera Roll or Photo Library folders, and here you will find all the photos you can still recover. To save the photos on your computer it is essential to purchase the software license.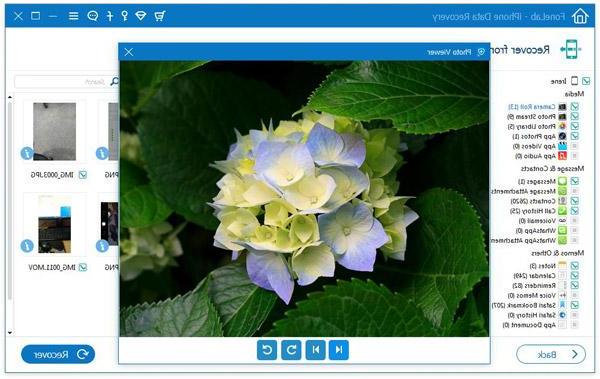 NB: If a photo you are looking for does not appear, it means that it has been overwritten and is no longer recoverable. Also you should know that the recovered photos may not be in the same size as the original photos, often what remains of a deleted photo is the reduced size version (thumbnail).
In addition to the iPhone memory data recovery mode, FoneLab iOS also allows you to recover data from any iTunes backup or iCloud backup. Just select the desired recovery mode from the left of the main window and scan one of these backups to see if the photos you are looking for are there.
Video Tutorial: How to Recover Deleted Photos from iPhone
Solution 2. dr.Fone Toolkit iOS
Below we see how to recover deleted photos from iPhone 12/11 / X / 8/7/6/5/4 thanks to dr.fone iOS Toolkit. With this program you can recover photos from the iPhone's internal memory or from iTunes / iCloud backups (if available). First download and install this program on your PC or Mac.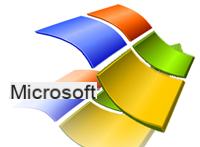 If you have a Windows 10, 8.1, 8, Windows 7, Vista, XP PC:
SCARICA DRFONE IOS RECOVERY PER WINDOWS
Request License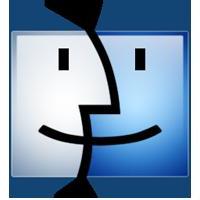 If you have a Mac OS X 10.6 and higher computer:

SCARICA DRFONE IOS RECOVERY PER MAC
Request License
Step 1: Collega l'iPhone/iPad al PC/Mac
After starting the program you see this screen: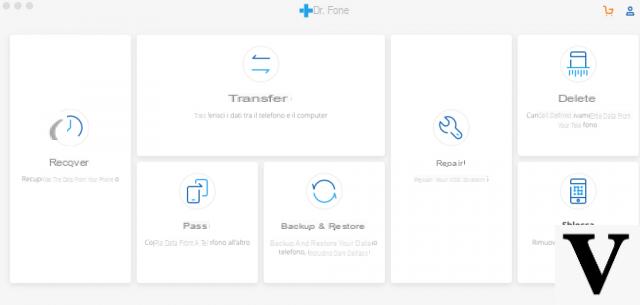 Click on the RETRIEVE box and then you can choose "iTunes Backup Recovery", "iCloud Backup Recovery" or "Recovery from avail. iOS". If you don't have any backup, choose the latter mode and connect your iPhone / iPad to your computer via USB.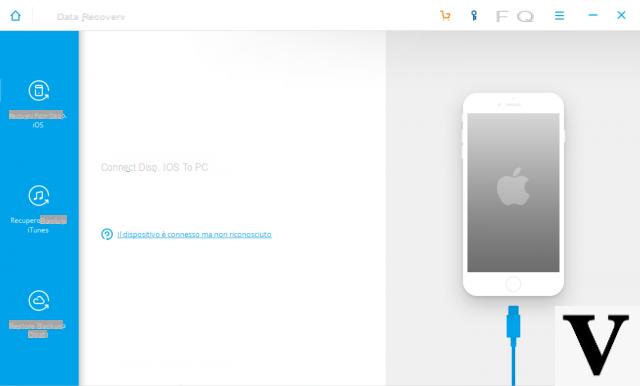 Wait for the iPhone / iPad to be detected by the program and click on "STARTS"To choose which files to search. In our case click on the icon PHOTO or leave everything selected to do a general search.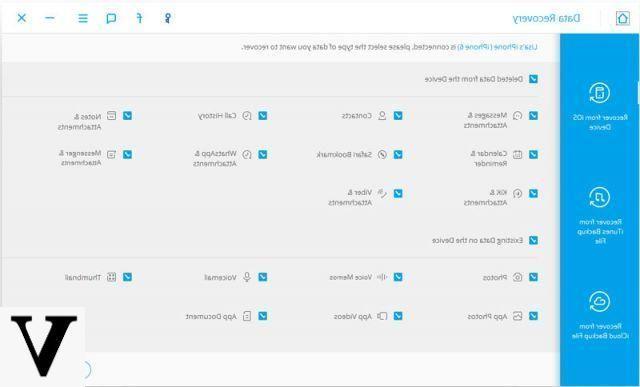 Click on the button at the bottom right to proceed with the scan of the internal memory of the iPhone
Step 2: Preview and Retrieve PHOTO iPhone
At the end of the scan, all the files and photos found will appear. Access the PHOTOS category, choose the images to recover and finally click on the bottom right RECOVER to save them on your computer (PC / Mac).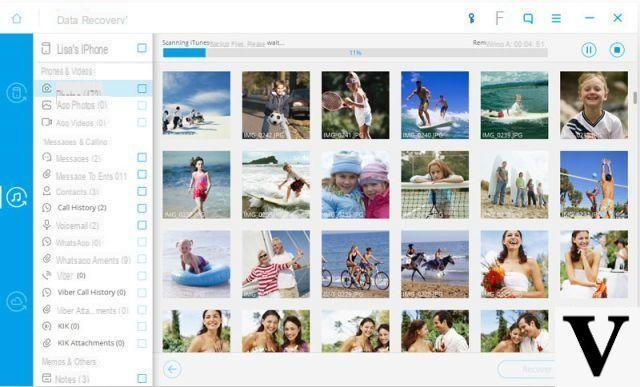 For recovery from iTunes backup or iCloud backup, we recommend that you read the guide on Mobile Recovery.
That's it!
I have forgotten the passcode of my Iphone SE, The photos are not deleted but I cannot log in and before restoring it I would like to recover the photos if possible. does the program work in this case?
Excuse me what the program is called
There are two, one is called iMyfone and the other is Fonelab… You can try both to see which one can recover more photos, if they are recoverable.
Hi, I just deleted the photos of the holiday by mistake, from the iphone 7, can I recover them and how? Thanks 🙏
Just download the program in the guide and follow the instructions ...
I would like to recover deleted photos on my iPhone 6 which was also restored a short time ago ... you say it's possible?
Do a scan with the program to see if you still recover something… you don't lose anything
hello, I have to recover a photo that I left on my iphone 4s but it was restored about 4 years ago can I recover it anyway or not? Thanks in advance
It's been too long, however I would do a scan with the free version of the program anyway ...
I deleted a photo I loved, due to space problems it was not saved on the iCloud and I do not have an updated backup, I have tried various software but with each one I get the Itunes password that I do not have because I have never backed up ( nor encrypted backups). I tried to reset my Iphone 6S but every time with Itunes it makes me problems with the password. Some advice?
Check out this article:
https://www.softstore.it/ripristinare-password-del-backup-iphone-5s-5c-5-4s-4-3gs/
Hi, I have an iPhone 7 Plus and without deleting anything I have lost most of the photos taken with it of the holiday just ended. How is this possible? Are they recoverable?
Yes, if you scan with the program immediately ...
I would like to know if it really works.
I have an iPhone 5 that I have to completely reset, because my ex has mistaken my passwords on purpose
for many attempts and now I have to restore everything, having even deleted photos on it, can I take them back? Thanks
Try the free demo version to see if the program can access the memory before the reset (but it is important that the device has been connected to the computer at least once for authorization)
Days ago I bought an iphone 7 from apple and they transferred contacts and photos to me through their toy car (not from itune therefore) the following day I wanted to make a backup from my home but the last one I did was dated 2015 but not much badly I made this backup and magically all recent photos disappeared and only those up to the backup date remained.
Is there a way to recover them ??? I'm desperate thanks.
If you have restored that old backup on the iPhone you have gone to overwrite everything that was saved at that moment.
Anyway try with Fonelab or dr.fone to do a scan and see if there is anything recoverable ...

Nothing to do unfortunately ... I do not understand how it is possible that some photos that I have not deleted have disappeared with an old backup!
my phone froze for three days on the apple and I had to restore the phone on itunes, I tried to recover the photos with your program but I only see the contacts ... is this normal? or did I do something wrong? I'm desperate I lost the photos of an entire vacation!
Unfortunately, if you only see the contacts it means that only those are recoverable ...
Good morning,
3 days ago I mistakenly deleted some photos directly from iCloud. I tried to scan the iPhone (6s) with FoneLab but it "retrieves" only the photos that I actually already have in my library. None of those deleted, not even one! They cannot have been overwritten because I have not taken or uploaded any more photos. Am I wrong something or do I have to resign myself?
Thank you.
I have an iPhone 6 but I don't have a pc.
How do i recover deleted photos or videos?
Unfortunately, a PC is essential
I have an iphone 4s locked for too long, it causes the wrong unlock code to be entered too many times having broken the screen. If I do the reset to reactivate it, then total deletion of all photos, but immediately after I connect the program for recovery, say that I find all the photos / videos deleted after the restore / reset?
It is not certain that they will be recovered ... before restoring, try to see if the program can access the device memory, even if it is blocked ...

Unfortunately I can not access the memory, if I try from the pc it tells me to confirm from the phone and obviously being blocked I can not do anything about it .. so you say that with the reset I lose everything?
If someone like me does not know how to do much with technology but I would like to recover a photo that I have deleted by mistake, what does she do? Thanks in advance for the reply
In fact, this program is also suitable for the less experienced. Just follow the directions described in the article to see if the photos are still recoverable.
But I have sold the iPhone 5C, can I still recover them?
No, if you no longer have the iPhone you will not be able to recover them.

I now have iPhone 6s how can I recover them?
I wanted to recover photos from iPhone 5C x
How do I switch them to the iPhone 6s?
i have an iphone4. the managers of the whatsapp application first blocked the icon and the program, then after I paid, just under 90 cents, whatsapp was restored to me, but they deleted all the photos I had received only with this application , without warning me of that risk, and I never made the backup. how could they be recovered? can you make a request to the application server manager? Thanks.
Try scanning with dr.fone to try and recover those photos. There are no other alternatives unfortunately. The whatsapp servers do not store data (at least so they say).
Hi, I have tried both dr.fone and MacFoneLab. Unfortunately, with both programs I am unable to carry out the advanced scan of the Iphone 4 (to check I tried with two different phones). After the phone smoothly enters DFU mode, the message pops out: failed to enter scanning mode due to the loss of connection or time out. Do you need a license? Thanks.
No, you don't need a license… try to check your iPhone settings by deactivating the ICloud service and the Find My iPhone service (if enabled).
Also make sure you have the latest version of iTunes installed on that PC and that the iPhone is recognized by iTunes.
Hello, I took some pictures this morning that I deleted due to my possible mistake. Since I'm on vacation, I'll go back to the office on Tuesday where I have the computer. Will it still be possible to recover them?
Yes, but the more time passes, the more difficult it becomes to recover
but to recover I absolutely have to pay the program (very good) ??
Yes, you need to purchase the license to proceed with the recovery of the photos ...
Unfortunately with my iPhone 4 it did not recover anything.
I accidentally deleted some photos and after a few hours I ran dr.fone but to no avail.
All sites link to this software but obviously it is unable to recover all types of files.
For photo recovery also try this other program: http://www.tenorshare.it/iphone-data-recovery-win.html
sorry, this software is very good and effective but I wanted to know why the only photos that would be useful to me does not detect them. practically the photos taken with my iphone 4s, those attached by whatsapp or other apps instead .. thanks in advance
I did everything but it only displays the photos that are on the phone and not those deleted from about ten days ago but I have to pay the license of the program to do the recover. ??? I really cared about those photos and I don't know where to turn my head anymore but through iCloud it is not possible to recover them ??? Thank you, I'm waiting for an answer !!!
If you have automatic backup on icloud, then you could also use this software to recover photos from icloud ... just choose this recovery mode from the program's home screen

Hello sorry I wanted to ask you my cousin has an iPhone or 6 or 6s in practice she took me a couple of photos and deleted them a week has passed can I recover them with one of these two programs? And do you pay? How many ? But how can you pay from the phone?

You have to connect the iPhone to the computer and download the program to the computer. This program scans the iphone memory to see if those photos are still recoverable. If they are recoverable, you must purchase the program license to proceed with saving the photos.
but is it possible that nothing comes out of me ??? no type of file ...
But does it work with the iPhone 5 ??
Of course, it also works with iPhone 5s.
With an iPhone 4S it works perfectly, recover almost all the photos that I had inadvertently deleted! A thousand thanks!
how do i register

The license and registration code is obtained by purchasing the program

How posed to recover photos beside blocat
How to Recover Deleted Photos from iPhone 12/11 / X / 8/7/6/5 -