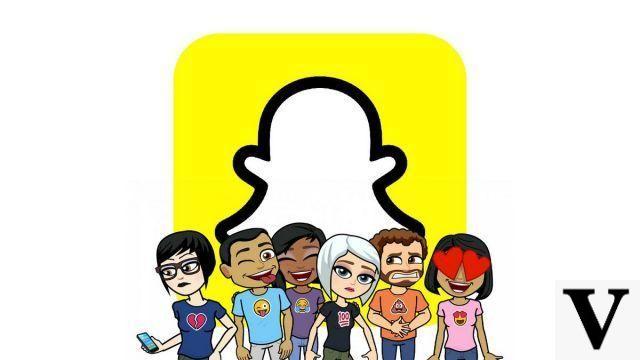 A Bitmoji is a customizable avatar that the Snapchat user can have fun creating. As with a profile photo, this rather special emoji will represent you in a picture on the social network.
To have a pleasant use of the favorite social network of young Spanish people, it is essential to know how to manage and secure your Snapchat account.
In this new tutorial, we are therefore interested in Bitmoji, this avatar that you can shape in your image (or not) so that your profile is unique and totally corresponds to you. In addition, we will admit that displaying a Bitmoji is still more cheerful than leaving the dismal gray silhouette that appears by default at the top of your home screen. Once your personal avatar is created, you can share it in the chat and even play it in 3D! You will understand, there are different ways to use your Bitmoji and have fun with it.
Create your Bitmoji
1. Open the Snapchat app and tap on the anonymous avatar located at the top left of the screen.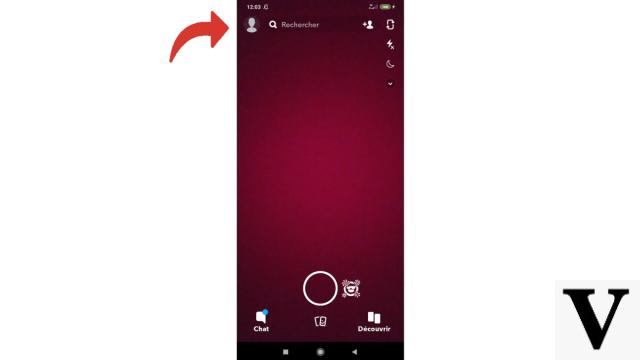 2. You are now on your personal page. At the bottom of the screen, under the title " Bitmoji ", You can see a box titled" Create my Bitmoji ". Select it.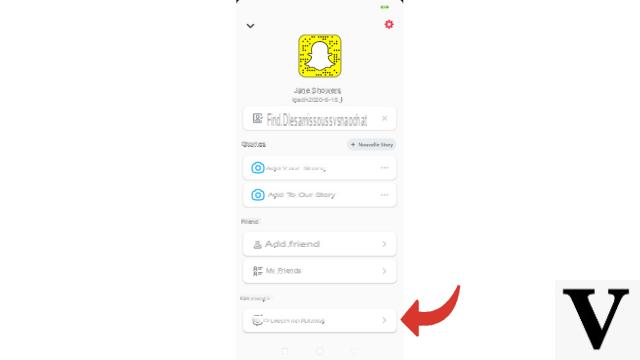 3. On the presentation page, press " Create a Bitmoji ».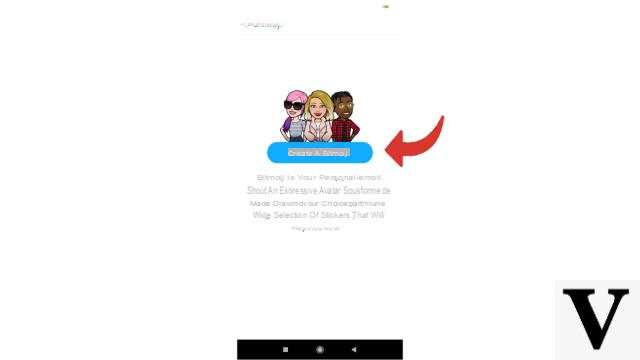 4. Choose the gender you want to give your Bitmoji by tapping on one of the two models.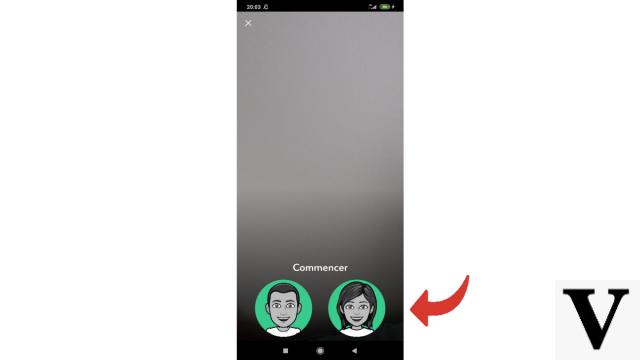 5. Scroll through the faces offered before stopping on the one that suits you. Then press " Continue ».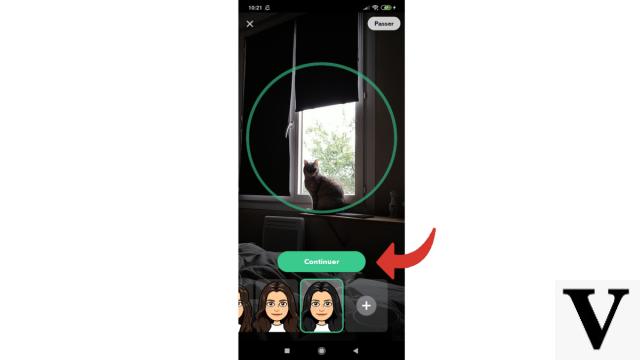 6. Personalize your Bitmoji by choosing your skin color, the shape of your eyes and your mouth, possibly add glasses or a hat ... All these elements and many more can be precisely determined thanks to a wide choice of possibilities . To choose the items in the order suggested by the application, press the following sign (in the middle). Otherwise, scroll down the bottom carousel where the symbols are to freely select the items you want to edit.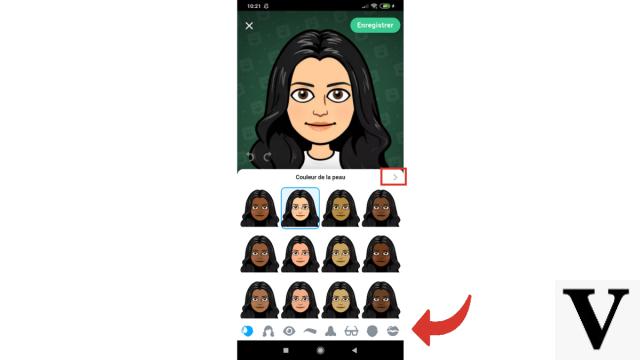 7. Snapchat will now ask you to choose to dress your Bitmoji. If you want to personalize his clothes, press the button " Yes ", If you prefer to leave it there for the moment, choose" No ».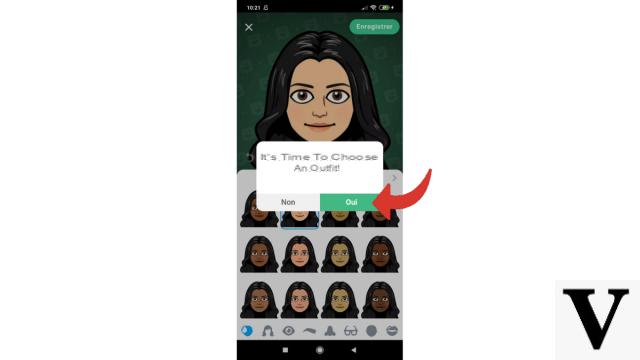 8. Once you are happy with how your Bitmoji looks, tap " Save ". Of course, you can always change it at your leisure later.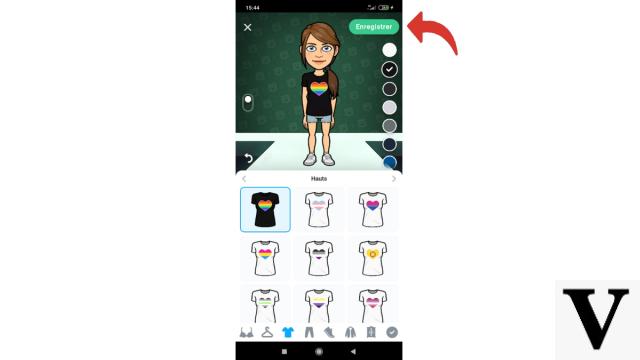 Your Bitmoji is now created! It is automatically synced to your Snapchat account. It will therefore appear instead of the anonymous silhouette on your home page and on your profile page, and your friends will see it during your conversations. Now let's see how to manage your Bitmoji by modifying it, but also how to have fun with it.
Change your Bitmoji
1. Want to add something to your personalized emoji, or even give it a makeover? Nothing could be simpler: on your profile page, scroll to reach, as before, the " Bitmoji ". Then select (or in turn if you wish to change several elements) the mention " Change my outfit "," Edit my Bitmoji " or " Select a selfie ».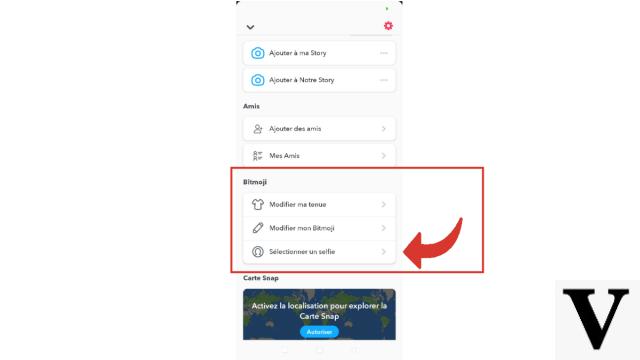 2. You have already dealt with the first two customizations, the process is exactly the same as when you created your Bitmoji (see above). You will therefore choose the elements you want to apply to your avatar, then press " Save ". If you have chosen " Select a selfie ", Tap the face you like, then simply press" Completed ».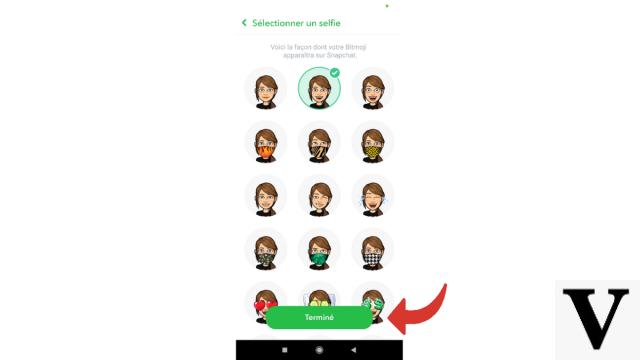 Using a 3D Bitmoji
1. Go to the Snapchat home screen and choose the rear camera.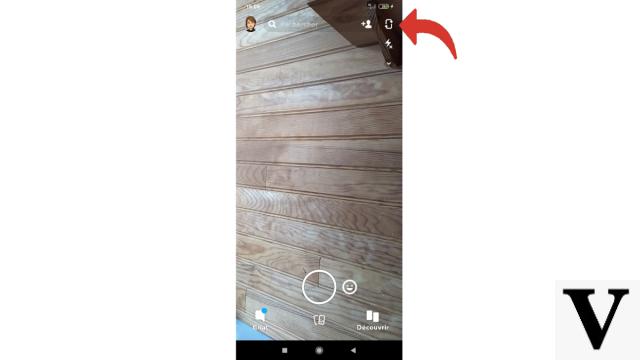 2. Touch any area of ​​the screen to view the Lenses, then scroll until you find the Bitmoji 3D. Right now, thanks to Lense " paparazzi You can see your character equipped with a camera appear on the screen.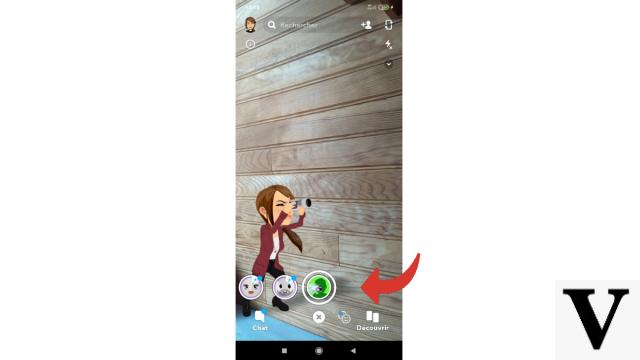 Using a Friendmoji
On Snapchat, it is possible to send your Bitmoji to a friend or even create Friendmojis. A Friendmoji is your personalized emoji associated with that of a friend in a particular situation. You can thus bring your two Bitmojis together, or express a feeling through them.
1. Open a conversation by pressing the icon symbolizing a message and marked " Chat ».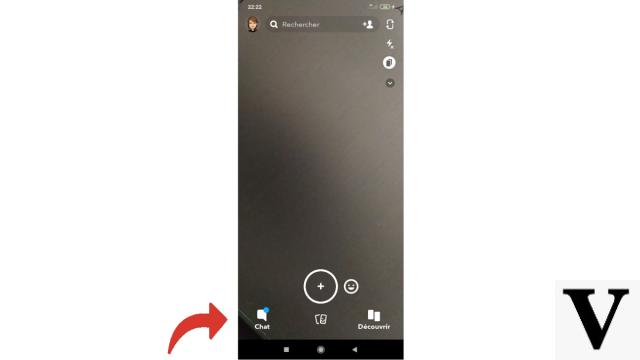 2. Select the friend you want to chat with.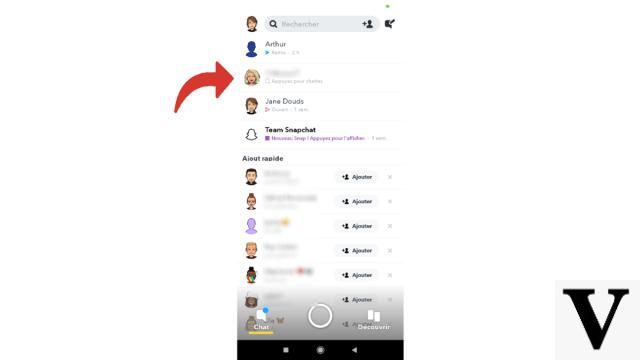 3. Once the conversation is open, tap on the smiley face to the right of the box where you usually write your messages. Then scroll through the proposals to find the desired Friendmoji.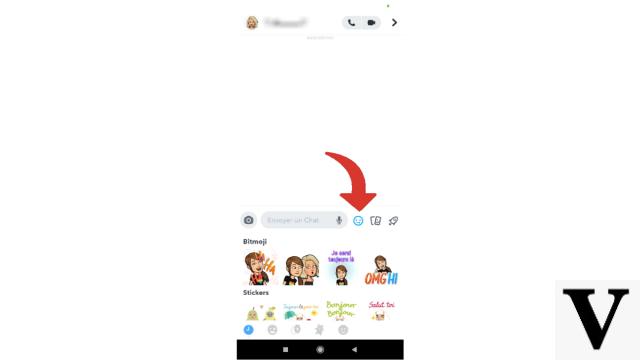 4. At the bottom left, tap the winking face to access a choice of different Friendmoji themes. Scroll the carousel to choose the one you are interested in before selecting your Friendmoji by tapping on it.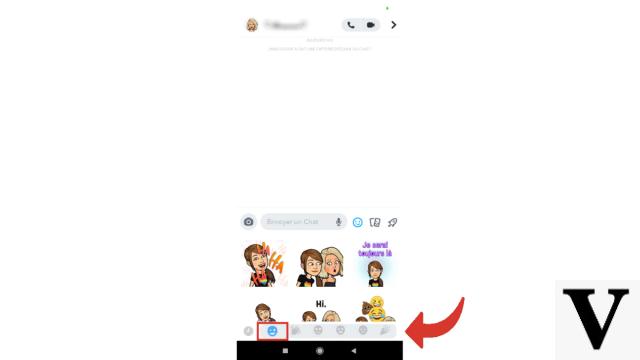 5. You can also type a keyword in " Send a Chat »And press the right symbol which replaces the smiley face. You will easily find an illustration of what you want to express. You just have to tap on the Friendmoji of your choice to share it with your friend.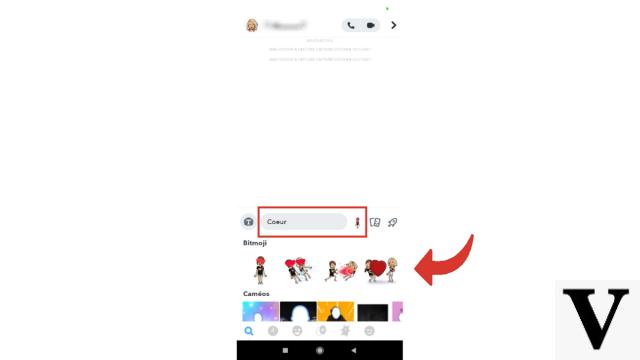 You are now ready to create and use a Bitmoji! If in the future you want to go back to an impersonal avatar, it is quite possible: you just have to go to the settings to desynchronize your Bitmoji.
Find other tutorials to learn how to manage and secure your Snapchat account:
How to create a Snapchat account?
How to change your phone number on Snapchat?
How to change your username on Snapchat?
How to change my password on Snapchat?
How to delete your Snapchat account?
How to remotely log out of Snapchat?
How to change your nickname on Snapchat?
How do I enable or disable two-factor authentication on Snapchat?