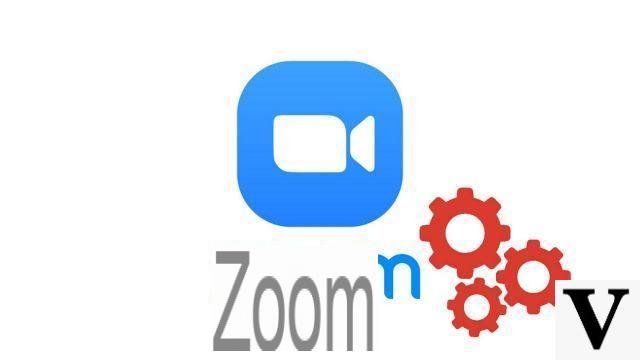 Want to hide your old posters from the 90s from your work colleagues? Or just pretend you're working on a Caribbean beach? No problem, putting an image as the wallpaper before a face-to-face meeting with your interlocutors is extremely easy.

The "Background" feature of the Zoom videoconferencing application allows you to display a virtual background during a meeting using your webcam. As part of our tutorial series on how to master all of Zoom's features, let's stop for a moment to find out how to change those cool backgrounds.


Use a virtual background on Zoom
Open the Zoom desktop application and click on the " Parameters "At the top right of the window.




In the left column of the control panel, select " Virtual background To change the background image during a video chat.



You can then choose one of the virtual backgrounds offered by the application and save it for your future conversations.



It is possible to customize the virtual backgrounds and import a video or image background from your computer by clicking on the "icon". + ».

You can turn off its custom wallpaper by following the same steps. Remember that the GIF format is compatible with the background functionality, although it is not possible to use a slideshow or to wallpaper a live image from a meeting.
They will appear on the screens of your colleagues or friends during your meetings, instead of your profile picture, displayed by default when the webcam is not activated. If customizing your virtual wallpaper isn't really your thing, many websites have embarked on the quest for the perfect Zoom wallpaper since the app has exploded in popularity! Take a quick peek, the geniuses of Photoshop and layers have struck again.
Changing the virtual background during a video call is one of the many setting options that set Zoom apart from its competitors, such as Hangouts or Skype for Business. We can also cite screen sharing, personalizing instant messaging or downloading third-party applications such as Messenger, Google Calendar or Wikipedia. Download these kinds of plugins from the Zoom Market Place, save them to your app to enrich the experience of the video conferencing software.
These custom wallpapers cannot be used on the iOS or Android versions of Zoom, unfortunately. The videoconferencing solution, however practical it may be for collaborative work, sometimes favors your desktop application (Windows, Mac OS and Ubuntu) to the detriment of the iOS and Android versions, on smartphones, tablets and iPads. These options are available on the free version of Zoom. See you soon for a new tutorial!
Find other tutorials to help you master all the features of Zoom:
How do I install an application on Zoom?
How to share your screen on Zoom?
How to share the screen of your smartphone on Zoom?
How do I activate a notification when someone joins a Zoom meeting?