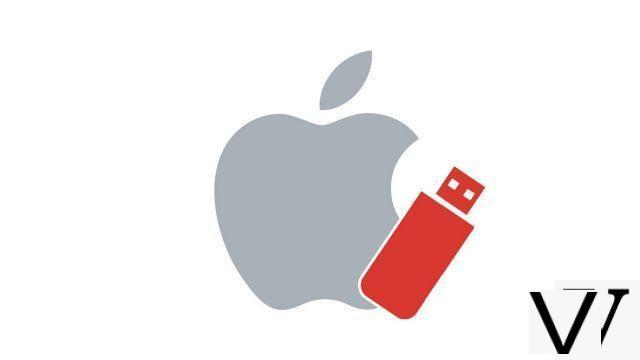 NTFS is Microsoft's proprietary file system. Used by default on Windows, it is far from optimal on Mac: if Apple computers are able to read files from them, they cannot write anything to the medium, unless they go through the trick described above. below.

To fully use your NTFS USB drive on mac, there are several solutions that allow you to write to it. The simplest involves a paid software but free in trial version for 10 days, Parangon NTFS. This is the recommended method if you are not familiar with running commands through Terminal.


Write on a USB key in NTFS with Macos using Paragon NTFS for Mac
After downloading Paragon NTFS (via this page), launch the installer utility.
Click on Installer NTFS for Mac.



Accept them Terms of Service software and click next.


If necessary, enter your mot de passe administrator. A restart will be performed after the installation is complete.


After restarting, Paragon NTFS runs in the background. Your NTFS USB key is automatically detected; she is available read and write via Finder, like a normal key. You can copy files and edit their contents from your Mac.
If you prefer
format your USB stick
, you can take the opportunity to apply a disk format that is easier to use on Mac. You will then have the choice between the FAT32 and exFAT formats (both Mac and Windows compatible) or the HFS + format (also called Mac OS Extended, Mac compatible only).
Find other tutorials on Mac:
How to format a USB drive to make it compatible with Mac and Windows?
Essential keyboard shortcuts on macOS
Mac keyboard guide
Essential Trackpad Shortcuts on Mac
How to make a Mac faster?