Backing up your iPhone on a regular basis is recommended and important. Especially for iOS devices that are often updated to the new operating system, having a backup allows you to easily and quickly restore all the data on the device without risking losing information and without having to resort to data recovery programs such as dr.Fone for iOS.
Since backups created via iTunes contain all the data on the iPhone 12/11/X/8/7/6/5/4, to prevent this information from being seen by others, more and more people decide to protect these backup files using a Password. Entering a password protection is very easy and you just need to access the iTunes settings, as seen in the following figure: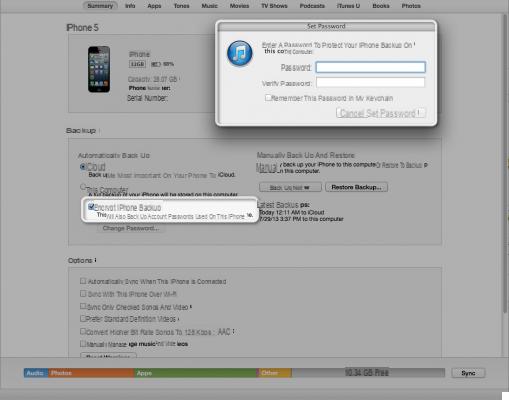 On the Apple website it is clearly written:
Make sure you choose a password that you can easily remember or, just to be safe, make a note of it. If your iPhone backup has been encrypted in iTunes and you forget your password, you won't be able to restore the backup or recover any data.
Unfortunately it happens not to follow these tips and to forget the password used. In reality there is a solution, or rather two software solutions, to restore iPhone 12/11 / X / 8/7/6/6 Plus / 5S / 5C / 5 / 4s / 4 / 3gs backup password.
Solution # 1: iTunes Backup Unlocker
This little program is able to find the forgotten password of the backup file and then allows you to restore the data.
The steps to follow to use this software are very simple:
1. Download iPhone Backup Unlocker and install it on your PC
iPhone Backup Unlocker is downloadable in free demo. Here are the links to immediately download the free demo version for Windows PC or Mac OS X: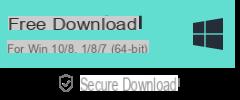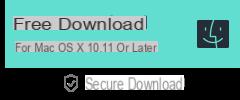 How do you use this program? If you have a Mac read this guide. Below we see the guide on Windows PC.
Install and launch the software on your PC and you will see this main window: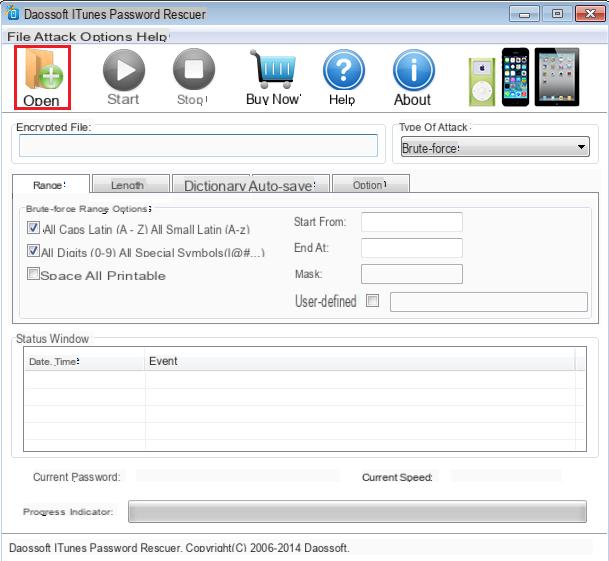 2. Upload the backup file whose password you want to reset
Click on the top right OPEN to import the backup file
3. Choose password recovery mode and start scanning
If you do not remember the password at all, choose the "Brute-force Attack" mode (which searches for all possible combinations) and finally click on START to start the password search.
That's all! Wait with the company for the result and at the end the program will show the forgotten password of your iPhone 12/11 / X / 8/7/7 Plus / 6S / 6 Plus / 5S / 5C / 5 / 4s / 4 / 3gs backup
NB: The demo version does not allow you to see the password in clear text. You will need to purchase the full version of the software.
Solution # 2: 4uKey iTunes Backup
First download and install the program 4uKey iTunes Backup on your Windows PC or Mac by clicking on the relevant button below:
Step 1. Select the itunes backup password recovery function
From the initial screen of the program click on the right on the box Retrieve iTunes backup password

Step 2: The program will automatically list all iTunes backups found on your computer (made with iTunes). Choose the one you want to remove the password from and click the button Next .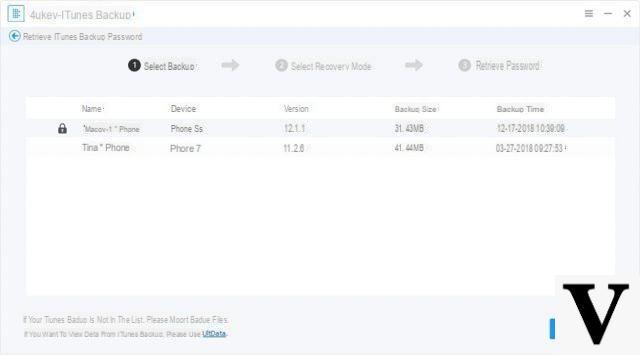 Step 3. Choose Password Recovery Mode
Then a window will open where you can choose 3 types of attacks (i.e. password search mode): Dictionary Attack, Brute-force with Mask Attack e Brute-force Attack. Choose the "Brute Force Attack" method if you don't have the slightest idea of ​​the password entered in the backup.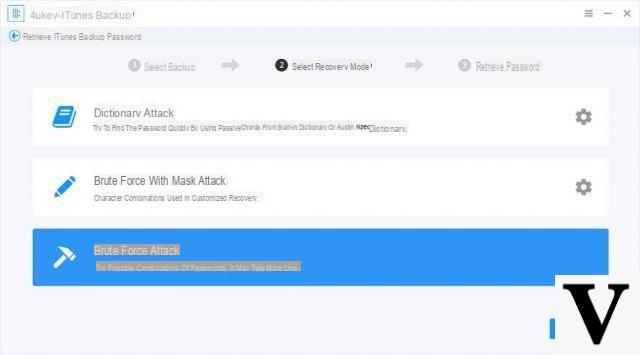 Step 4. Look for the iTunes Backup Password
After choosing the password search mode click on the button Home , and the program will start scanning the backup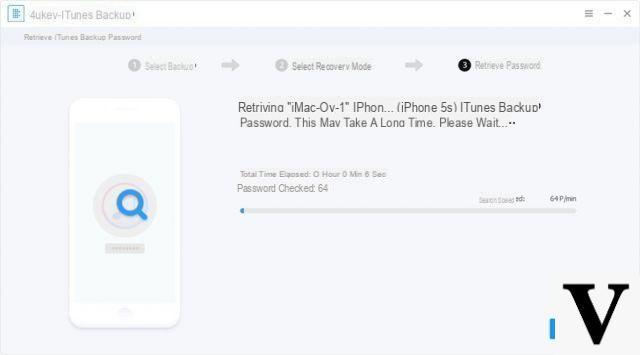 Recovery time depends on password length, complexity, and attack settings. Generally, the password under 4 digits can be found within minutes. The longer the password, the longer it will take.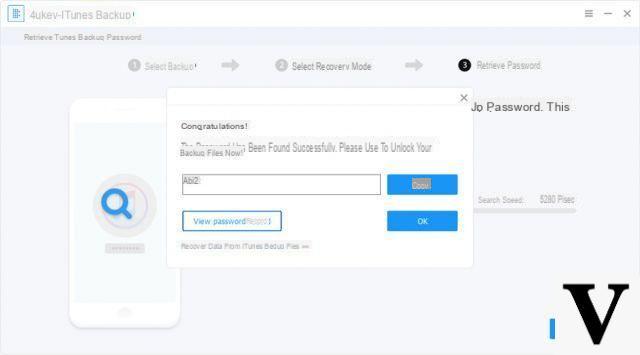 Once you have found the password, you will see a window showing the iTunes backup password (in the demo version this password will be partially hidden by asterisks). It is necessary to purchase the program license to see the password in clear text.
Hi, I downloaded the paid program, does it work with the Mac or do you need Windows?
There is also the Mac version
I found the file and I started decoding but if I put stop in the program leaving the pc in standby then it has to start over or does it resume from where I left off? because it has been on for almost 12 hours and has not found anything yet but I cannot leave it on for weeks.
No, it doesn't start over if you press Stop and then resume the search.
Hi, I downloaded the program and bought it as well but I can't find the encrypted backup file in any way, I can't find it anywhere and so I can't find the password. What can I do? I'm desperate there were the memories of a lifetime and I don't want to lose everything! Please help
Here's where the backup is
Per Windows XP: Documents and Settings(username)Application DataApple ComputerMobileSyncBackup
Per Windows, Vista, Windows 7, and Windows 8 e 10: Users(username)AppDataRoamingApple ComputerMobileSyncBackup
Per Mac: /Users/USERNAME/Library/Application Support/MobileSync/Backup/

I had already tried but can't find it I don't understand where it can be because it's the encrypted backup
is the manifest.plist file enough to launch the password search?
Hello, how can I add possible pw in the DaossoftDictionary.txt file or create a new one?
The system tells me I don't have the rights. Thanks
Just open that file with admin rights using an editor like Notepad ++
Hi, how does it behave with iOS 12?
I made a backup before doing a phone reset without realizing that encryption was checked. After formatting the phone, I attempted the reset and found I forgot my password ...
Backups created with iOS 12 are also supported

I downloaded the program and purchased a license ...
After 4 hours of searching the program found my password (it was a password I used several years ago). Problem solved. A thousand thanks!!!!
Hi I was thinking of buying the software but then I saw that there are these 2 soft. What are the differences?
https://www.iphonexpertise.it/ios-software/iphone-backup-unlocker/
http://www.iosrecovery.it/iphone-backup-unlocker.html
I also saw that they support up to ios 10 am I wrong? thanks a greeting
It is pretty much the same program. IOS 11 is also supported
24 hours of waiting but in the end I was able with this program to recover the password (which by the way was my sister's date of birth).
Thanks anyway .. you saved me!
Thanks for the feedback .. in fact you just need to be patient. The password is found in 99% of cases. The 1% that doesn't work is if the entered password is 15-20 characters long or something similar, because it would take years to find it with this "brute force attack" method.
Is it possible, as I read somewhere, that the system automatically enters a password? And if so, what is it?
The problem is that a "random" password is put ... therefore always different
If I suspend and resume the password search, does the program automatically restart from the last save or do I have to "tell it myself"? I would not want to start from scratch!
You can save the search so that it can be resumed from where it stopped.

THANK YOU! PASSWORD FOUND !!!!
I'm fucking desperate I have to recover the password of an itunes backup
it seems that the last resort is this program
is it to be trusted? I don't see many recent reviews
The program does its job well: it searches for all possible passwords until it finds the correct one. It's just a matter of time… if you are lucky it only takes a few hours, if the password to be found is complex it may take days or weeks of research.
Is there a version for macbook?
I have purchased the program for a week and I still have not received anything at home.
All normal? To whom should I ask and request sending
You receive everything via email, nothing arrives at home ...
I had to wait 3 days for the program to find the password .. but it was worth it!
Thanks for your help
hello could you explain to me how did you do it? did you buy the program?
but does it really work?
I have tried all possible passwords but nothing… this software is my last hope !!
It works .. if the password entered is complex it just takes a little patience and let the program find the password. It can take a few minutes or even a few days to find the password.
The program performs a brute force attack (not wanting to use dictionaries). So nothing exceptional or impossible as software. The real problem is that if you have set a decent password (type of 8-10 alphanumeric characters with special symbols) a brute force attack can take weeks or months to find the password ... in practice it is not needed in most of the cases. On the internet (I won't explain it here) you will find detailed explanations on how to delete from the device (the iPhone) the file that contains the information (and the password) for encrypted backups. This will allow you to perform a new backup on a "clean" version of itunes (ie without old encrypted backups present) and have an unencrypted backup again. The method requires JB dll'iphone but as far as I know it is the only solution to get back your backups.
so for whom
has a mac how should he do it ??????

Unfortunately there is no solution at the moment

Sorry if I intervene, but I read you are very competent.
Contrary to what others have written so far, I remember the password, but when restoring the backup with a new iphone, it won't let me do it. After scanning the backup, a window opens indicating that the file is damaged or the iPhone is not compatible ?!
how can i do to restore from itunes? I would not like to have to keep only the restore of icloud ...
thank you

Hi, I made the backup on a Mac, I would like to transfer this backup to a PC with W10 and then I would like to take your software to find the backup password, it can be done or the password is saved only on the PC (in my case a Mac) where was the backup made? Thanks.

Try to do this transfer and then with the demo version of the program try to see if it is recognized. If that backup is recognized then it should work.
Agree with Ale! Not even an forgetfulness, I practically never put this password! Just a bit of clarity I would have removed the check to coding. SHAME THAT THERE IS NO WAY TO RECOVER THE PASSWORD.
I completely agree with you! It 's really absurd this system that puts a password automatically if for a moment of distraction you do not realize it! Which happened to me too unfortunately… .. I think I'll send a complaint to Apple and maybe if we do it in many we can get them to change the system.
€ 800 of phone and they don't even have a way not to waste days for an oversight… these details make Apple a shit.
Holy words. It seems done on purpose. Only a company like Apple can afford to throw someone's memories down the toilet without paying the consequences. And they even queue up to buy equipment at double their value. Pecoroni

true ... I fully agree! above all, if I do not enter a password, I do not see why it is entered automatically and without criteria !!!

I have a mac how can i do x recover the back up password?

Unfortunately there is no Mac version of the software ...

I completely agree
have you tried this program? It works?
I tried to see what happens and how it works with the demo version
When you click on "open" it does not search independently for the file to be checked but the path must be provided.
This is not easy to spot
I would like to know if it is the "Manifest.plist" file present in the backup folder created, or one of the many other files ...
Thank you
To find the itunes backup file on Windows operating systems here are the folders:
1. Per Windows XP: Documents and Settings(nome utente)Application DataApple ComputerMobileSyncBackup
2. For Windows Vista and later: Users (username) AppDataRoamingApple ComputerMobileSyncBackup

Note: To quickly access the AppData folder, click Start. In the search field, type% appdata%, then press the Enter key.

ALTERNATIVE METHOD

To find the location of the backups go to iTunes -> Preferences -> Devices and right click on one of the listed Backups; at this point click on "Show in Finder" and the folders containing the backups will open.
Hi everyone, I have a view and I can't open the backup file. Entering the path it is in does not open anything.
can someone help me??
hi, read this article to understand how to find and open the backup file:
https://www.iphonexpertise.it/trovare-aprire-file-backup-itunes/
I'm trying to recover the password with the professional version, despite the hours of work, still nothing.
Is there a way to avoid that when you put all the combinations it doesn't give you an estimated time of 10000 days ??
Help !!!
Don't worry, for complex passwords it can take 8-10 hours… but in the end it finds it !!

A thousand thanks! Password found !!! Just a little patience .. the program is great
I didn't think there was such a powerful software, able to recover passwords from encrypted backup files….
Very useful tool, but also very "dangerous" if it ends up in the wrong hands ...
sorry tell me how on the pc to find the string to place on the path when you click on open? I can't find the backup folder from which to take it .... I'm too scarce !!

I bought it but I got the code for the full version, how can I do?

You can retrieve the activation code from this page: https://admin.mycommerce.com/app/cs/lookup
Alternatively, contact us by email and we will help you retrieve the code.