The Huawei Mate 10 Pro would be compatible with an optional stylus, following in the footsteps of the Samsung Galaxy Note 8. Why so late, and why any short? Six years after the release of the first Galaxy Note, the question of the usefulness of this small accessory on a smartphone still arises.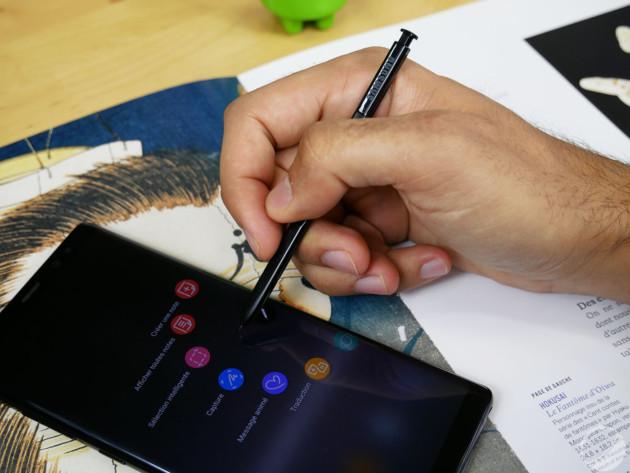 Nobody wants a stylus
"If you see a stylus, they've crashed." We obviously know the little sentence pronounced by Steve Jobs. We must remember the context that we just forget and confuse with the launch of the first iPhone: a Q&A session after the presentation of iOS 4, in spring 2010, in the presence of Scott Forstall and Jobs. It was part of a response that actually concerned managing multitasking in iOS.
Q: How do you close an application while multitasking?
Scott Forstall : You don't have to. User performs tasks and never has to worry about this problem.
Steve Jobs : Like we said about the iPad, if you see a stylus, they've crashed. There it is the same: if you see a task manager, they have crashed. Users shouldn't have to think about this.
5 years later, in 2015, Apple launched an iPad Pro equipped with a stylus. Optional, of course. That the Cupertino company preferred to call "pencil", of course; it's more artistic, in a minimalist pot at the edge of the design table. Would Jobs have turned in his grave? We'll never know. And don't ask me to tell you about the Apple Pencil charging system. It's Friday, but still.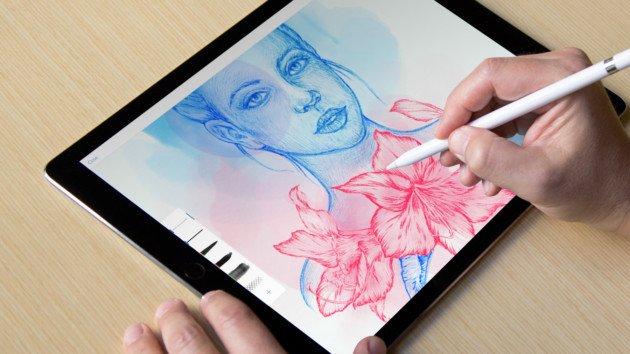 "Who wants a stylus?" You have to take it out, put it away, you risk losing it… BEURK! Nobody wants a stylus! "(Steve Jobs, 2007)
Galaxy Note: people wanted a stylus ... or not
A famous competitor of Apple, he had bet much earlier on the stylus, and we can not honestly say that he was wrong. In 2011, Samsung marketed the first Galaxy Note, a smartphone that stood out quite clearly with the rest of the market for two reasons: its gigantic screen for 2011 (think 5,3 inches!) And the presence of a stylus. The stylus that we extract from the phone. Like on Pocket PCs. Like on the Palm. Like on the Nintendo DS. Even retractable physical keyboards, in 2011, were even more trendy than a stylus.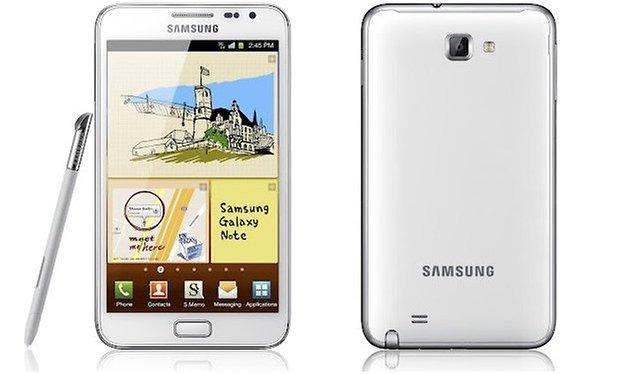 It is undeniable today that the Galaxy Note was a resounding success, and that it influenced a whole shift in the mobility industry towards larger and larger screens, what were called "phablets" at the time. There is only one thing, in fact, that he has not generalized. The use of a stylus on a smartphone.
I know that the subject is delicate, that dozens of users will tell me "yes, I use it all the time". I'm not saying the opposite: you can quite use the stylus on a Galaxy Note, to ... take notes, to draw, to scribble models or plans. Simply, is this really the reason for its success? Even Samsung doubted it when they decided not to launch the Galaxy Note 5 in Europe, citing the existence of the Galaxy S6 Edge + and the S Pen use statistics too low in this territory as justification.
Finally, the "super plus size" range was unified again with the Galaxy Note 7, and despite… "this incident", a Note 8 even saw the light of day. However, almost no manufacturer has followed suit, often even those who also call their large smartphone "Note".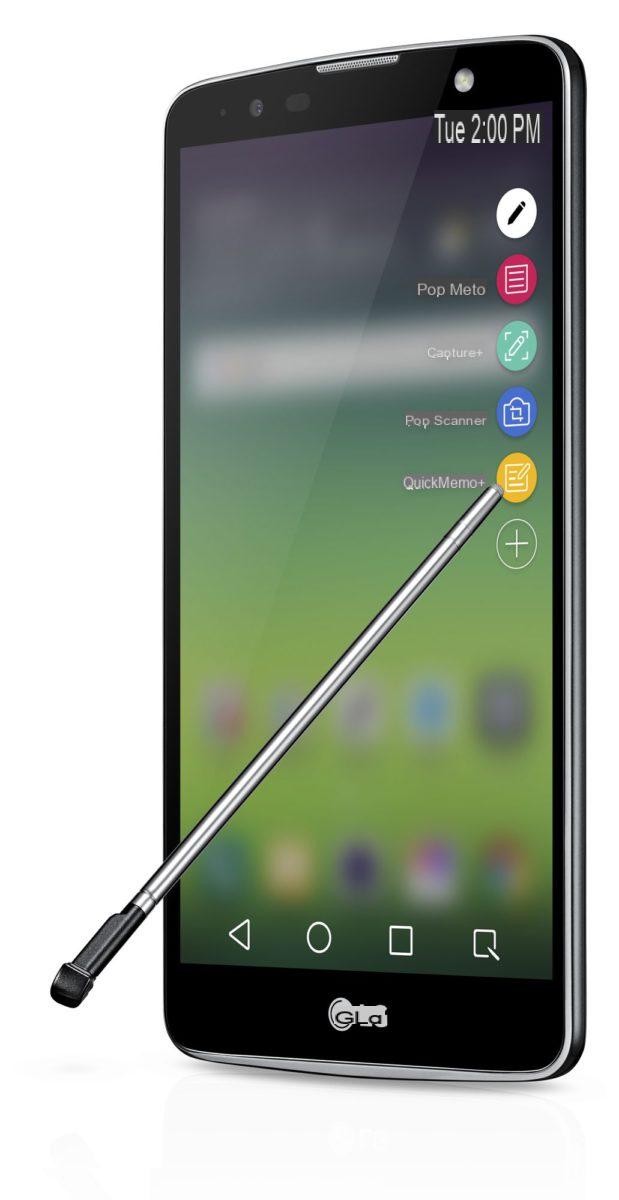 LG has tried with its Stylus and Stylus 2, which we do not keep an unforgettable memory. We now attribute this intention to Huawei for its Mate 10 Pro, and after all, the MateBook did offer its version of the Surface Pen. From there to provide a stylus whose use will be anyway more limited than under Windows 10 ... Possible, again. Desirable? Frankly, the Mate 10 Pro seems to have a lot of arguments, including its generous battery, in its favor without needing that.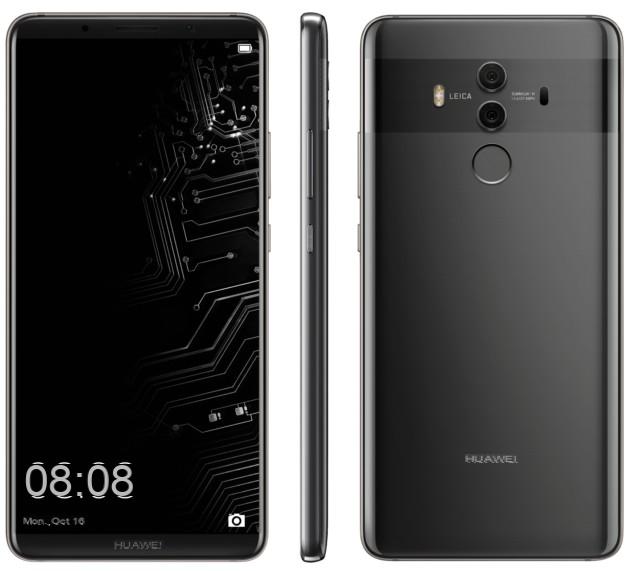 Occasionally useful or just cumbersome?
Still, Jobs' quote, if it applied to the iPad, was perhaps wrong on this precise point. On a tablet, a hybrid computer like Surface Pro or the recent Pixelbook, or a PC aimed at creatives like the Surface Studio, the stylus, or rather the pen, makes sense. Surface Pens, Apple Pencils and other Pixelbook Pens offer real possibilities for illustrators, on a screen whose size benefits this accessory, especially under Windows where they can be used with applications such as Adobe Illustrator. Technological advances in the precision and responsiveness of these digital pens are spectacular: tilt management, possibility of making realistic sketches, etc.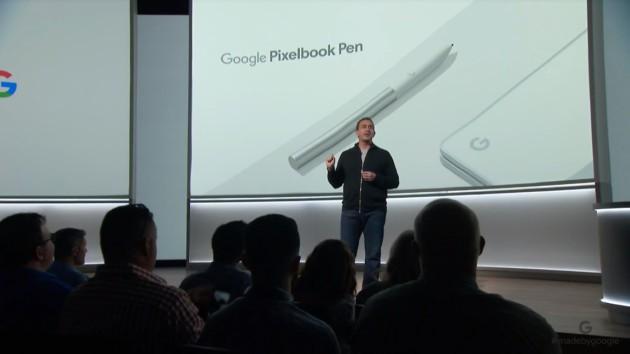 On the screen of a smartphone, on the other hand, it seems difficult to make it evolve beyond what is already allowed, with the ergonomic constraints that this entails. The uses, apart from the drawing, are certainly original sometimes (display of info on flyover, contextual menus…), but never essential, since Android remains, at the base, an OS designed for finger interaction. The stylus therefore remains at best a nice bonus that can occasionally be used, especially when you like to draw, at worst a moving part that remains in its housing, occupying a space that could have accommodated other components. Who wants a stylus? Maybe just enough people that Samsung had an interest in slipping one into its Note.