YouTube will change its policy of adding ads in the middle of videos at the end of the month. One way for the giant to counteract the notable drop in advertising revenue since the start of the covid crisis.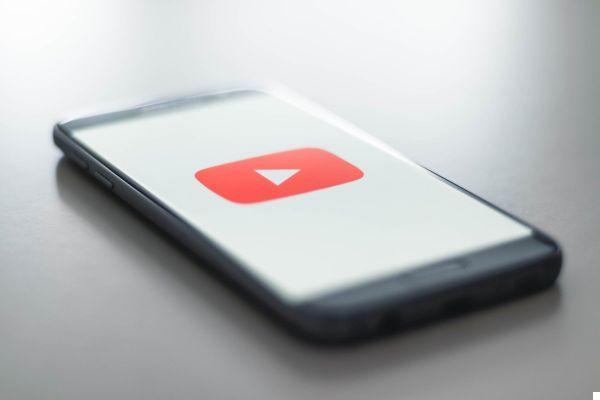 The YouTube Premium subscription, which allows, among other things, to remove advertisements on the free service, will gain in interest. Indeed, Google announced that the number of advertisements on YouTube will increase enormously from the end of July.
Automatic ads for 8-minute videos
Until now, videos longer than 10 minutes on YouTube have incorporated mid-roll ads, known as "mid-roll ads". This is one of the reasons why the 10-minute format and so popular with some videographers, it allows to increase the revenue generated by publications. In an email sent to the content creators, and which we were able to obtain, YouTube warns that it will lower this criterion to all videos of 8 minutes or more.
Currently, only videos longer than 10 minutes are eligible for mid-roll video ads. Beginning at the end of July, all videos longer than eight minutes will be able to contain these types of ads. As part of this change, mid-roll video ads will be enabled for all eligible videos (newly uploaded and previously published), including those for which you previously disabled them.
Without action by the videographer concerned, this change will therefore be made automatically from July 27 and for all eligible videos already published on the site. The service specifies that even videos where ads had been manually disabled will be re-enabled during this transition.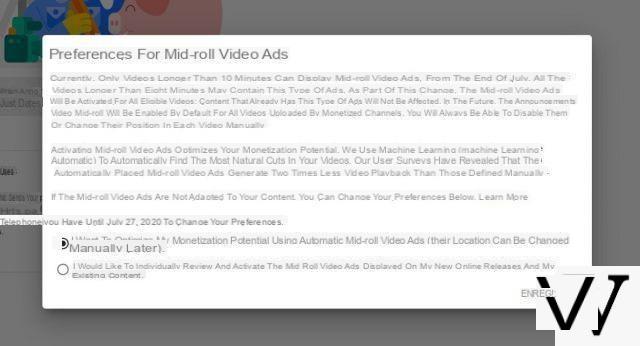 The setting offered to videographers: all or nothing // Source: Itopdroid
If affected Youtubers find that an ad in the middle of all of their 8-minute or longer videos is problematic, Google is offering a temporary setting in YouTube Studio's options to opt out of this change. YouTube specifies that in this case, it will be up to the channel to activate mid-roll ads on existing content one by one.
The impact of covid on advertising revenue
The economic crisis mixed with the international health crisis has led to a significant drop in revenues generated by advertising.
YouTube CPM since COVID 😑 Anyone else experiencing serious drops in they're ad rev? pic.twitter.com/O81MlyJecw
- Eric Floberg (@Eric_Floberg) April 13, 2020
Google's change in policy on adding ads to videos on YouTube appears to be a direct consequence of this crisis for the giant, which derives a substantial portion of these revenues from advertising. This policy change should undoubtedly also generate new YouTube Premium subscriptions. A win-win situation for Google.