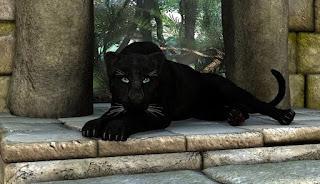 If we are big fans of 3D animation and want to start making comics or small cartoons, it is not necessary to turn to an animation house or a company specialized in 3D effects: with the right amount of minimal knowledge we can draw objects. 3D, graphics and three-dimensional animations using programs available for free on our computer.
In this guide we will show you in detail
how to create three-dimensional objects or real animations
, which will be excellent starting points for making our cartoons (obviously very rudimentary, especially if we do not have all the necessary programming notions).
How to make 3D objects and animations
Drawing 3D graphics and objects with three-dimensional animations is no longer so difficult, thanks to programs and software that, equipped with a graphic interface, make it easy and affordable for everyone to be able to draw 3D graphics.
Obviously the best results are obtained if we have already embarked on a 3D programming study path, but to start "experimenting" and to train for the exams we can safely use the indicated software.
Blender
One of the most used programs to create 3D objects and animations is Blender, supplied with a free and open source license, therefore it can be used freely even for commercial purposes.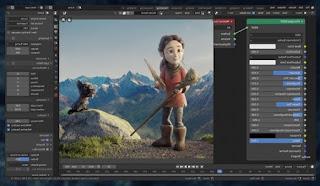 This program offers a truly infinite number of tools to be able to model 3D characters, objects to be included in the animation and to create the actual animation, creating frame by frame the movements to be reproduced on the polygonal model created.
To understand the potential of this free and open source program closely, it is sufficient to view the following cartoon generated with Blender -> Spring - Blender Open Movie.
Sculptris
Another very valid program for creating three-dimensional models and 3D objects is Sculptris, also available for free.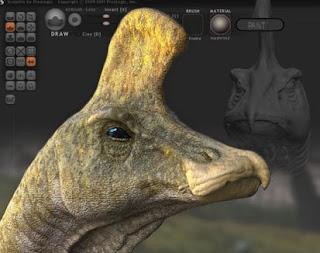 The level of detail achievable with Sculptris tools is impressive, to the point that they can also be used as models to make real films. Obviously, good skills are required to be able to make the most beautiful sculptures and models, but if you have chosen animation as a field in which to work, this program is one that must not be missing in the 3D object development set.
In this regard, we can also read our guide on how
Create sculptures and graphic models in 3D with the Sculptris program, easy and free
.
Rhino
Another very valid program for creating 3D models is Rhino, available for Windows and Mac and now in version 6.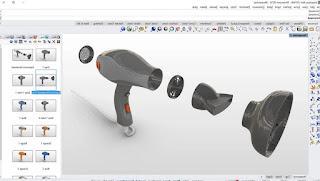 With an interface that closely resembles that of a photo editing program it will be possible to create, model, import and modify any image, so as to be able to add depth and recreate most of the objects of daily use.
The program is provided free of charge without limits for 90 days, after which it is necessary to obtain a user license to save new works and use the included plug-ins.
Pixar RenderMan
Another program that we cannot miss for drawing 3D objects and animations is Pixar RenderMan, released by the famous Disney Pixar animation house and available for free to everyone.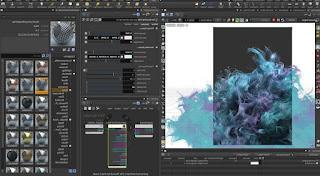 With this program, the Pixar designers have created all the most successful cartoons of recent years, thanks to the advanced tools at their disposal for the creation of polygonal models and for the dynamic rendering of 3D objects. The program is available for free for home use, but if we want to use it for commercial purposes we will have to pay a license to use it.
We can learn more about this powerful tool by reading our guide
Create 3D video animations like Disney movies with the Pixar Renderman program
.
SketchUp
If we are looking for something simpler and more immediate to create static 3D objects, such as furniture in a house, we recommend that you try SketchUp.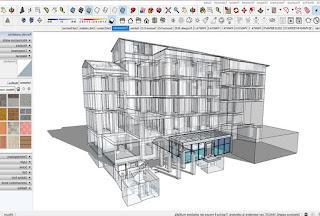 With this program we will be able to carry out building projects and
draw any type of object in 3D
for the house or to embellish the plant or the setting where to place the model.
With SketchUp it is not necessary to be an engineer and CAD expert to have fun creating the model of your "dream house" or designing a skyscraper, a shuttle or simply a piece of furniture or a lamp. SketchUp is simple to use but requires minimal reading of the manuals made available.
The program is available free of charge for home use.
Conclusions
Creating 3D objects, graphics and three-dimensional animations does not require expensive programs from engineers or professional graphic designers, since there are numerous tools that can be used free of charge from home (forever or for a limited period of time) with which to try your hand at creating polygonal models or even very advanced 3D animations.
In order to handle the rendering of 3D models, we recommend using a very powerful desktop PC, such as the one we can assemble with the components seen in our guides.
How to choose the parts of the new computer to assemble
.
Other useful programs for creating buildings and furnishings can be found in our article
Design your home, decorate rooms and interiors in 3D with free apps
.
If instead we were looking for alternatives to 3D rendering programs, let's take a look at our in-depth analysis
Best free 2D and 3D animation programs
, among which it is very popular
Daz studio
, open source and used by most digital artists