The YouTube application opens its live function to more users and launches the monetization of messages with Super Chat.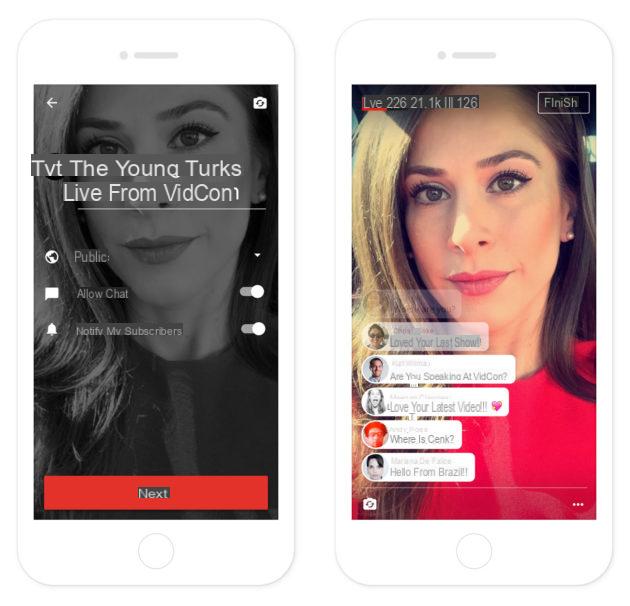 YouTube hopes to develop the social aspect of its service. To do this, the live streaming functionality was designed with the idea of ​​competing with Facebook live and Twitter's Periscope. To differentiate itself, Google had put forward during its presentation last year all the know-how of the video streaming platform, for a service "faster and more reliable than anything that is done elsewhere". The Mountain View firm has also thought about the remuneration of these live with " Super Chat », Directly thanks to the messages of the viewers.
For 10 subscribers and more
Live has been around for a while on YouTube, but its mobile live streaming service was not available to everyone. Today, this service opens a little more, to all those who have more than 10 000 subscribers. According to Google, this is equivalent to several hundred thousand YouTube users. This functionality should be available to as many people as possible later, but we do not yet have specific information on this subject.
Pay for more visibility
At the same time, Google launched « Super Chat », which allows creators to monetize their videos. This service is available in around twenty countries and allows spectators toattract the attention of their idol by paying to increase the visibility of their messages during the live.
Concretely, the messages of the users will remain pinned for a moment - maximum five hours - and put forward thanks to more vivid colors. A way to monetize a live video, which could easily fall into abuse ... We can only imagine ill-intentioned viewers paying so that their annoying, even insulting messages, benefit from better visibility.
How to do a live on the YouTube app
To make a live, just launch the application and press the red button and select a photo to make a thumbnail. During the broadcast, you can chat with your viewers and a notification informs your subscribers that you are launching a live. The videos are then easily categorized just like any other classic video.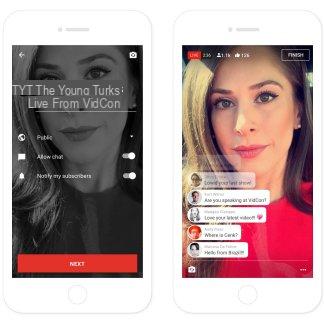 YouTube launches streaming for all to compete with Periscope and Facebook Live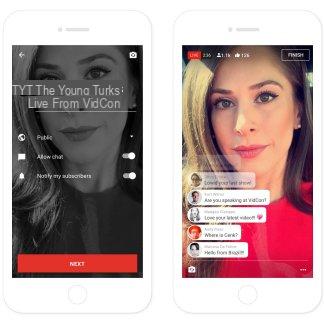 Live streaming is nothing new, but has taken a new turn recently with the explosion of applications like Meerkat and especially Periscope, the Twitter tool whose popularity only grows with each new scandal and ...