For video creators who have difficulty finding royalty-free music, YouTube has just set up an audio library to download free MP3 songs.
After the comments, YouTube is attacking copyright: the video platform, often subject to requests from rights holders when copyrighted music is used by amateur videographers, has decided to react. It now offers video editors a choice of royalty-free music, to download free of charge, to use in their work.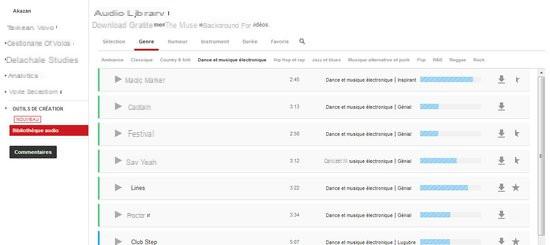 The approach is not entirely new, since YouTube already offered to modify the soundtrack of videos in its online editing tools. However, the process was not as extensive as that of a classic editing or mixing job, since it only allowed the soundtrack of a video to be exchanged with free music. By downloading the files - offered in MP3 compressed at 320 Kbps - it is possible to use them in editing software.

For now, 150 songs are on offer, some of which were composed and recorded directly for YouTube by artists. A catalog available here, and which should expand over time.