CCleaner, one of the world's most widely recognized and used cleaning software for Windows, is now considered unwanted by Microsoft's operating system antivirus. Piriform, the company responsible for CCleaner, is reportedly currently in negotiations to resolve this issue.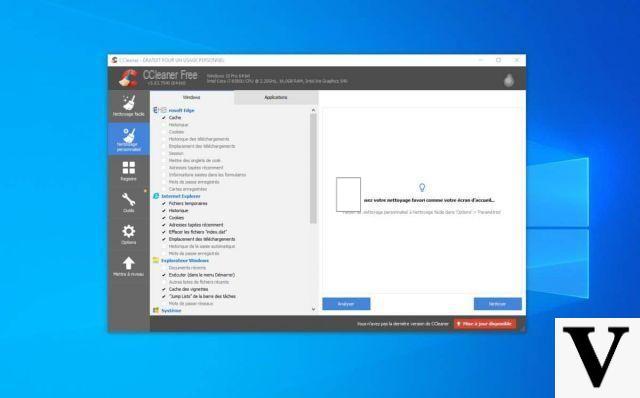 A lot of users have noticed it in recent days, and we are one of them: the free version of CCleaner is now considered a unwanted software in the eyes of Windows Defender, the antivirus integrated into Windows 10. A decision which does not go unnoticed therefore, CCleaner being one of the most used cleaning utilities in the world on Windows. According to Microsoft's Threat Protection Service, the cleaning software developed by Piriform is blamed for various reasons.
CCleaner would force the user to "inadvertently" install other software
But then, why is CCleaner now considered junk by Windows 10? Microsoft explains. While some installers (for free trial versions) of CCleaner come with other applications, most would sometimes force the user to install them "inadvertently", without the user being careful to check or uncheck. not check the correct box to avoid their installation. Let's be honest: we have all had this unpleasant experience at least once.
Another reason mentioned: apart from the Avast antivirus, the applications proposed for installation by CCleaner are neither required for the proper functioning of CCleaner, nor developed by the same company as the latter, in this case, Piriform. And if we rely on Microsoft's method of identifying and classifying potentially unwanted applications, CCleaner would already be breaking three rules:
Installing, reinstalling, or removing software without your permission, interaction, or consent.
Installation of other software without a clear indication of its relation to the main software.
Bypass browser or operating system user authorization dialogs.
Installing CCleaner Would Have a Negative Impact on User Experience, According to Microsoft
The applications that CCleaner offers for installation are Google Chrome, Google Toolbar, Avast Free Antivirus and AVG Antivirus Free. While some of these applications are "legitimate" in Microsoft's eyes, software bundling, especially products from other vendors, may "result in unexpected software activity that may negatively impact user experience."
See also: CCleaner again targeted by an attack, but this time don't panic
But that's not all. If the user chooses to install Avast Free Antivirus, the CCleaner installer uses a plugin to download a file named, Microstub.exe. Once launched, this will launch the installation of Avast Free Antivirus... The problem is that launching this plugin can temporarily stop running antiviruses, including Microsoft Defender Antivirus. Some could even be deleted altogether, Microsoft warns. It is the same if AVG Antivirus Free is installed.
Likewise, if the user installs Google Chrome (inadvertently or not), the executable PF-Chrome-2019.exe will take care of defining it as the default Internet browser. Manipulation without user consent and therefore all the more reason for Microsft to regard CCleaner as undesirable. Windows Defender Antivirus, the "Windows Security" solution, which is integrated free of charge into Windows 10, was enriched a few days earlier with a new function making it possible to repel malware more effectively.
Piriform, the company responsible for CCleaner, is currently in negotiations with Microsoft to resolve this issue.