Windows 10 recently inherited a new menu called "News & Interests". According to many users, this feed is riddled with bugs of all kinds. While waiting for a fix, we explain how to deactivate this faulty widget.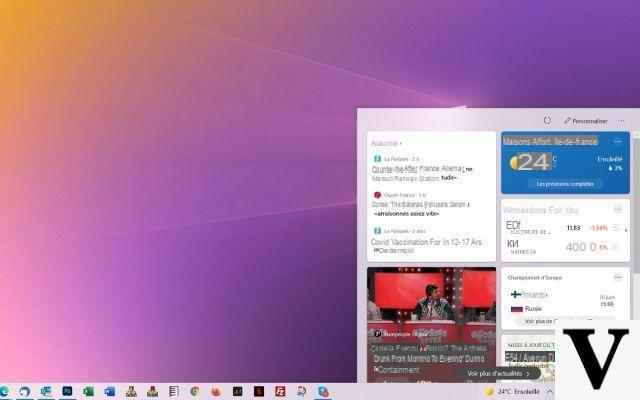 With the June 2021 cumulative update (KB5003637) for Windows 10, Microsoft has introduced a handful of new features, in addition to the inevitable security patches for all still supported builds. In particular, there is a new menu entitled "News and areas of interest" or "News and areas of interest".
As its name suggests, this menu looks like a widget displays local weather and a news feed fully customizable according to the interests of the user. Obviously, the option especially allows Microsoft to relay Internet users to its search engine, Bing.
How to get rid of the completely buggy Windows 10 widget?
Unfortunately, this flow quickly became riddled with bugs and glitches. According to the testimonials collected by our colleagues from Windows Latest, Windows 10 often displays the weather in blur. It is therefore impossible to read the weather forecast for the day there. "The new feature is cool, but for some reason the text is very blurry," said one internet user.
Even more annoying, forecasts are regularly wrong. Apparently, the "News and Points of Interest" menu sometimes displays weather information that is several days old. After several tests, Windows Latest ensures that the weather widget is lagging behind compared to competing solutions. According to some users, the widget also shows the weather in another city. Worse, the menu also displays information in a foreign language, regardless of the language of the operating system.
Also Read: Check Out the Windows 2021 June 10 Update Release Notes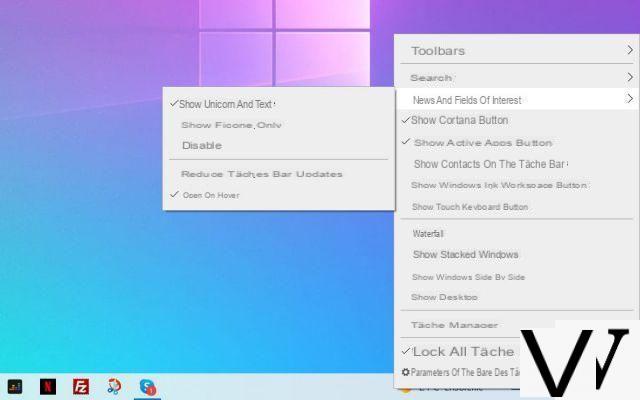 Apparently, Microsoft didn't roll out the latest version of the menu with the June 2021 update. For some reason, the US publisher pushed an unfinished version, and deprived of some fixes, on Windows 10 computers. While waiting for Microsoft to propose a patch, it is possible to deactivate the "News and fields of interest" menu in a few clicks:
Right click on the task bar
Click on News and interests
Select deactivate
Have you encountered similar issues on your computer since the June 2021 update? We await your testimony in the comments below.