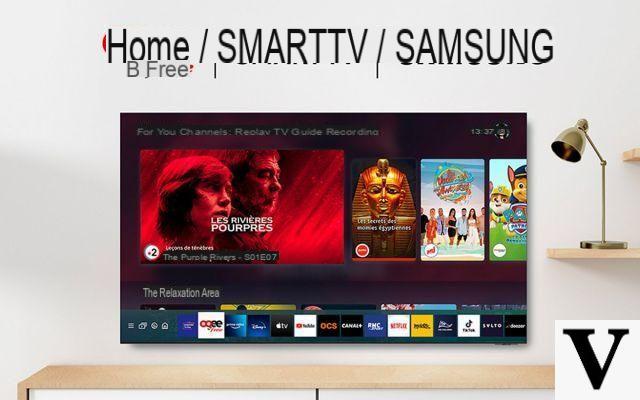 © Free / Samsung
Subscribers can now access Free's new TV interface on a second screen.
OQEE is the new TV interface presented by Free on the occasion of the launch of the Freebox Pop last summer.
Read also:
Freebox, mobile plan: what is the Free Pro brand worth? (Video)
Free's first foray into Smart TVs
Developed in-house, OQEE offers users a new way to watch their TV programs. The interface thus offers, in addition to access to the TV channels included in the Freebox offer, personalized recommendations according to the habits of the different members of the family.
Samsung and Free announce in a press release that owners of a Korean manufacturer's television set can now access the OQEE application on their television sets at no additional cost, if they subscribe to the Freebox Pop or Freebox Delta offer with the Pop player.
The installation is carried out automatically on the television, and then all you have to do is connect to it with your Free credentials. Only models sold since 2018 and running Tizen 4.0 are compatible with this new application.
Read also:
Free Wifi is officially over (but not FreeWifi_Secure)
Free allows you to get a second screen at home without additional equipment
This application allows you to enjoy your Samsung TV as a second screen. It is also possible to install the OQEE application on the main screen of the house and now use the Player Pop in a room.
In detail, OQEE provides access to a maximum of 500 channels, including 220 free channels and various replay services. The app also offers live and start-over control, as well as cloud recording with 100 hours included.
"Innovation is fundamental to Samsung's DNA. Thanks to it, we are redefining the standards to improve the daily lives of our users. This is why we are proud to be the first to support Free in the deployment of its TV application while continuing to reinvent the uses of Smart TV "welcomes Guillaume Rault, vice-president of the Consumer Electronics division at Samsung.
Free could in the future enter into partnerships with other major manufacturers to offer its experience to more subscribers.
Source: Iliad press release