To shop for less, there is a simple and practical solution: in-store reimbursement applications. Easy to use, they allow you to make attractive savings on hundreds of food products. We explain how it works and which are the best apps of its kind.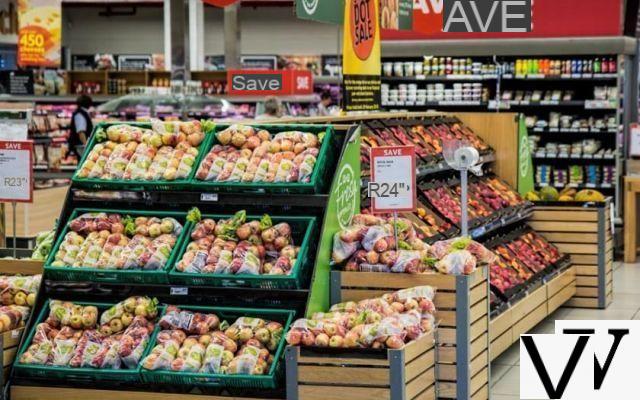 There are many free apps that help you save money while shopping, including cash back offers. You view eligible products, buy them, scan the receipt and barcode via the app installed on the smartphone, and you receive your refund via PayPal or credit card. And yes it's easier than you think. Here is our selection of the best apps of its kind.
Shopmium
We start with the most famous reimbursement application, Shopmium. Easy to learn and very complete, it is probably the best option in Spain today. Discounts, money back offers (sometimes up to 100%), specials of the type 2 bought = 1 free, we find everything and for a wide variety of products. The "catalog" is also renewed regularly. You can enter your credit card or PayPal account for payment. No need to print, just scan receipts and barcodes via the app.
Subscribe to Shopmium
Coupon Network
Another interesting alternative, Coupon Network. The app offers coupons for food products that must be printed as well as refunds, obtained by credit card or PayPal after showing proof of purchase. A big plus for Monoprix, Intermarché and Supermarché Match customers: the process is simplified with the loyalty card of these brands, reimbursement is automatic and there is no longer any need to scan receipts and bar codes.
Sign up for Coupon Network
Quoty
Quoty does not have the highest number of offers but makes up for it with a lot of pretty cool features. For example, you can access promotional catalogs, save your loyalty cards to avoid always having to carry them on your person or in case of forgetting and create shopping lists. Sometimes it is even possible to get free samples. For reimbursement, we are dealing with the same system as with the competition.
Sign up for Quoty
Fidme
Most of the features presented on the other applications can be found: registration of loyalty cards, reimbursement offers, reduction coupons, etc. FidMe is particularly effective if you constantly buy the same brands thanks to specific loyalty programs. You accumulate points and when you reach a certain threshold, you can spend them to be reimbursed for a full product of the brand. Just scan the receipts for the app to recognize which products are eligible for points.
Subscribe to FidMe
And there you have it, here you have undoubtedly the best solutions to get reimbursed for products and do your shopping cheaper. Some applications like Plyce or Prixing are no longer maintained and therefore to be forgotten. But if you know of any other such services as effective as the ones we have described, please let us know in the comments, we will be eager to try it out.