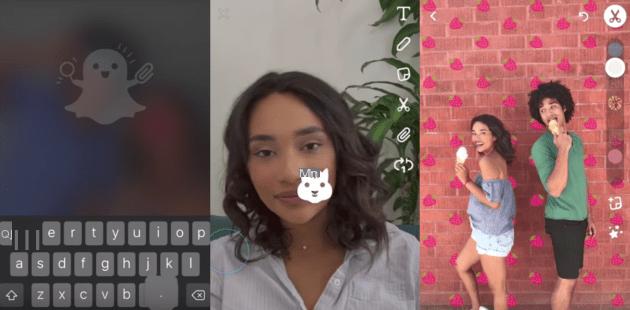 Snapchat's latest update brings new tools to the application, which is trying by all means to breathe new life into itself, following the development of Instagram in particular, which is gaining more and more users. If some of these new features are above all anecdotal, the possibility of directly sending links in a snap was for example expected. Now let's see how to integrate these in your temporary messages as well as the modification of the backgrounds and the voice filters.
Change the background of a snap
First of all, take a snap, you will be able to make some modifications on the background or "Backdrops" afterwards before sending it. To do this, use the scissors-shaped tool available on the right, in the usual virtual toolbox.
The backgrounds to customize in Snapchat
It is very easy to use. Then choose the icon in the form of a small square filled with borders. You first choose from a small selection available in the background gallery. Then, with your fingertip, roughly outline the area you want to protect, in order to isolate the background to be modified. And now, voila. Be aware that new backgrounds will be offered to you every day.
Use voice filters in Snapchat
To modify the sound of your voice, and only this one, you can now use filters dedicated only to voice transformation. No need for bunny ears or anything else to play with the sound of her voice. For this, it is necessary to take a video snap. Then use the icon usually used to mute a video captured in the app. You must then choose from a few voice filters: squirrel, bear, robot or alien ...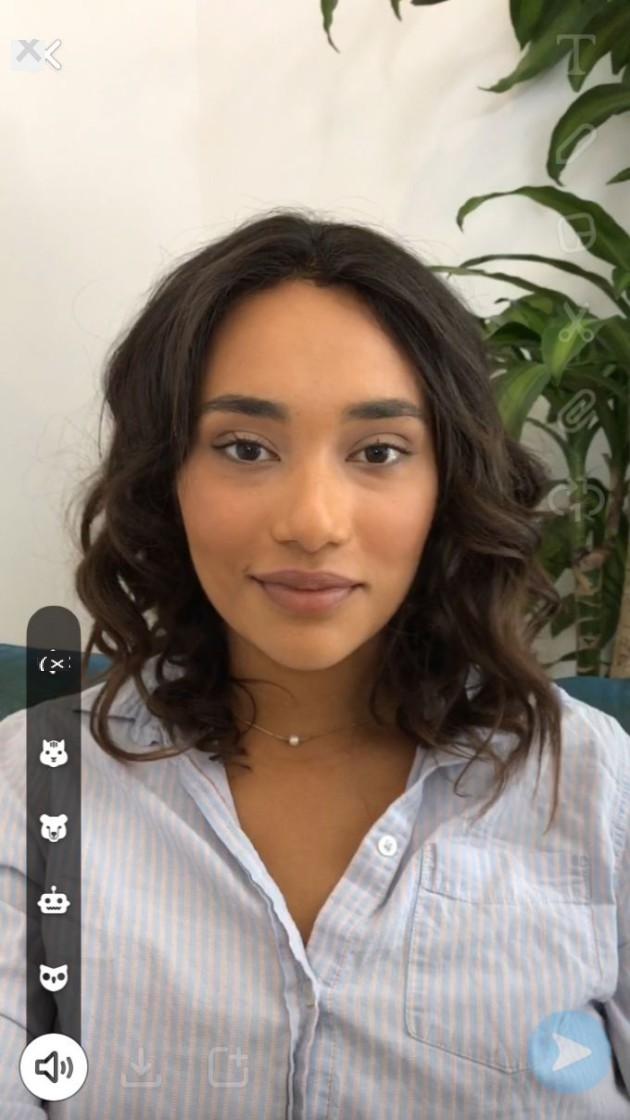 Voice filters in Snapchat
Share a URL with your contacts
To share a link in a snap, go to the new paperclip icon in the toolbox to the right of your snap. Then all you have to do is insert the desired URL address, all you have to do is send your message to your contact (s). Obviously, you cannot add just any web address. The latter must respect the terms of the Snapchat service and its users. The application reserves the right to verify these URLs.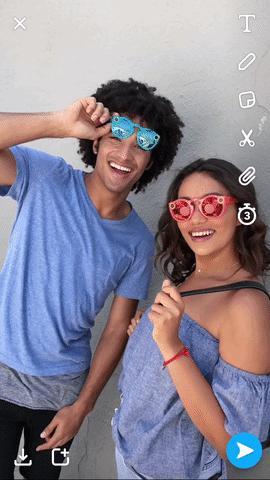 Share a link in Snapchat