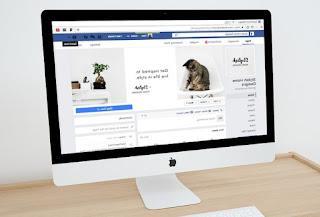 Even if the success of social networks is disruptive and involves entire generations, there are still many people who do not know what Facebook is or have not understood what it is, who see this website more as a stuff for children, a "Big Brother" site. where everyone can be observed; in two words, just a waste of time. Even if these defects, in some ways, can be shared, it all depends on
how do you use Facebook
.
In this guide we will show you how
enter Facebook
and join more than a billion already registered and active users in the largest community the web has ever seen, so you can create a new profile and start adding friends, relatives, childhood friends or acquaintances.
READ ALSO->
Because we use Facebook and we are still subscribed
How to join Facebook
Even if it is not a complex procedure in itself, it is always good to review the procedure to sign up for Facebook, since a novice user or who is only now approaching the technology could be confused or not be able to provide the right information.
Facebook subscription
To enter Facebook and register
just open the site
Facebook.com
which is in
your language
and, therefore, absolutely clear and understandable, let us remember that
Facebook is free
and it is not paid.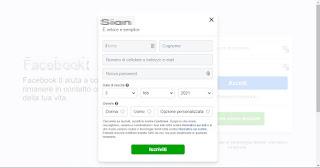 Using a fake name on Facebook can simply serve to create a parallel virtual life, far from the real one. This thing is definitely not the goal of this social network that it was
created to connect real people
therefore, anyone who signed up with fake and made-up names would be better off using other similar sites like Twitter. Even the date of birth must be put true to take advantage of those Facebook applications, such as horoscopes and birthday reports, which are based on this date.
On the home screen, press the green button
Create account
and then insert real name and surname, email address or mobile number (real and to be confirmed) and then date of birth and male, female or other gender. After pressing the Subscribe button, you will receive an email to the email address or an SMS to the number indicated with a link to click or a code to enter to confirm your identity.
After confirming the email address or mobile number, Facebook recommends locating friends via the email address. This, which will be the funniest part, is actually the last thing you should do when creating an account. In fact, it is useless to send friend requests if the profile is white and empty without information that can identify the person. On Facebook there are many homonyms and many fake profiles so, with a profile not filled in, it also becomes difficult to be accepted as a friend.
In the next step, Facebook asks you to fill in your profile information. I suggest you skip this step too, at least for now.
Customize the Facebook account
From now we can start
create your Facebook account by inserting a photograph
of themselves. Facebook is called Face book for a reason: because before adding friends,
it is important that everyone has a profile picture
, of themselves, in order to be recognized. Roughly, 99% of subscribers have a profile picture. We recommend putting your own photo, not that of the dog, the girl or the girl with the dog, because Facebook is absolutely useless and boring if you are not recognizable. Furthermore, after adding your profile picture, uploading it from your computer, you enable the Photo tab, where you can then create photo albums.
Please note that the profile photo, as well as the optional cover photo, is always publicly visible to everyone.
Change the privacy settings appropriately
This is the hardest part of Facebook because there are so many options and settings to configure to decide how to be seen by others and how to be searched and found. To configure privacy, press on the top right of the arrowhead, press on
Settings and privacy
and open the menu
Privacy control
.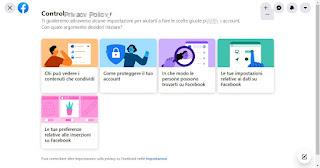 We press on every single box and modify the settings as needed, configuring the most sensitive information to be visible only to friends (or only to ourselves) and configuring how
Friends of friends
the information we want to be visible to many more people. If we want to know a lot of people we need to set some settings to
Public
, so that all Facebook users can read them. We can also decide who should read the posts we publish: we advise you to set
Friends
for personal posts e
Public
for the posts that we want to sponsor or that we want to be read by everyone.
Add profile information
Now is the right time for
fill in your profile information
. From the main profile page, click on the Info tab, select Edit and fill in the fields giving information about your current and past life. Alternatively, you can click here and fill in the various sections of the profile.
If your privacy settings have been carefully configured,
don't be afraid to write real information about yourself
because they will be visible only to whoever you want. The section on "Education and work" allows you to find old school friends and work colleagues while "Interests and preferences" can be useful, during normal activity, to meet new people with the same passions (personally I have not written anything here ).
Set a username
One setting that many Facebook subscribers often forget, both new and old, is that of
customize your profile address
. Going to Settings -> General we find the username. This name changes the internet address, the URL of your profile to something like, for example, www.facebook.com/pomhey. My advice is to use the real name, perhaps with the formula name.surname. Facebook profiles are almost online identity cards and the name of each user becomes almost a trademark, unique and not replicable by anyone.
Find friends
After the profile is almost completely filled out and after the privacy settings have been correctly set, it's time to use the social network for its real purpose:
find your friends and add them
.
It is likely that, during the initial setup, already by filling in some fields related to school and work, Facebook will suggest some people to add as friends. Friends can be searched from the search field of the Facebook Home but, to do this first, especially if you have just signed up, it is better to leave Facebook the task of sending friend requests based on the address book of your e-mail provider.
From the page of "
Find friends
"Facebook is authorized to access the online address book of Gmail, Yahoo mail, Skype and many other online services.
In another article I wrote how
search for friends and new contacts on Facebook
.
Create friends lists
The last important thing to do on Facebook is to create friends lists. Since on Facebook we can also find ourselves with hundreds or thousands of contacts, it is better to organize them in lists so then, in the privacy settings,
you can decide who to show what
and who will be able to read all the posts we publish, excluding in the case some group of acquaintances, people added without criteria or relatives (who will thus be able to read only what we want to show).
On this topic we can read our guide
Group your Facebook friends into lists to choose which news to hide and read
.
Conclusions
Now the Facebook experience should go on smoothly, in a fun way and, why not, in a productive way too. You can install applications (paying attention to possible viruses), you can exchange private messages, make new friends, meet new people, chat and so on.
In the
basic guide on how to use Facebook
, the basic instructions of the most used social network in the world.