Do you have a confidential Excel, Word or PowerPoint file? Here's how to protect it with a password. Microsoft Office allows you to secure any document with a code. The file is then automatically encrypted and can only be read when the password is provided.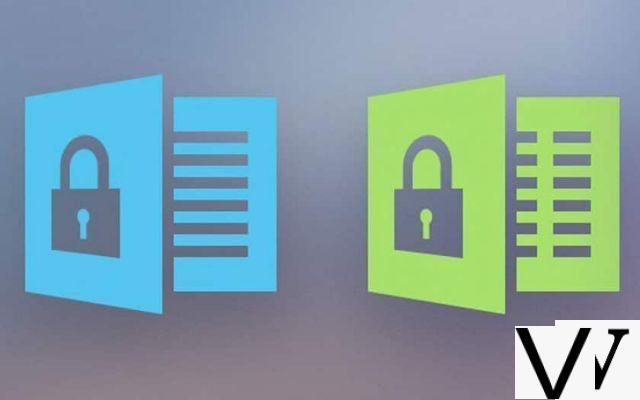 Almost everyone has a password on their Windows or macOS account or even a lock code on their smartphone. Some Word, Excel or PowerPoint files deserve the same precaution because you are never safe from indiscretions or because by dragging them around on a USB key or an external hard drive, they risk falling into the hands of 'a stranger. This constitutes a double penalty if these documents contain confidential or sensitive data.
Excel, Word, PowerPoint: How to Protect Office Document with Password
The Passwords on Word, Excel file ou Power point are case sensitive and are limited to a maximum of 15 characters. Please write down the code in a safe place because if you forget it, Microsoft Office does not offer any time to retrieve it. The document therefore becomes permanently inaccessible. We are using a Word document here for illustration, but the process is the same for Excel and PowerPoint.
Open the Office file you want to password protect
Go to File> Info> Protect Document. From the drop-down menu that opens, select Encrypt with a password
Enter the password of your choice then confirm. For more security, do not hesitate to consult our advice on choosing a strong password.
How to remove password from Word or Excel file
Let's say it right away. If you want to remove the password from an Office file that is not yours, it is not possible. To do this, you must first enter the code that protects it.
Open the Office document.
Fill in the password.
Go to File> Info> Protect Document. Choose option Encrypt with a password.
Clear password and leave the field blank.
Click on Ok.
There you go, it's that simple. You can now put a password and remove it from an Office document. Microsoft offers other options to protect Word, Excel, and PowerPoint files. In particular, it is possible to force them to open in "read-only" mode or to restrict modification (control the types of modification that other people can make). These options are also available in the File> Info> Protect document drop-down menu.