Where are the downloaded files on Android located? A question that may seem trivial to those used to the OS, but that many beginners ask themselves at some point. If you're having trouble locating a download, we'll see how to find files downloaded on Android, but also how to customize the download folder so you don't get lost.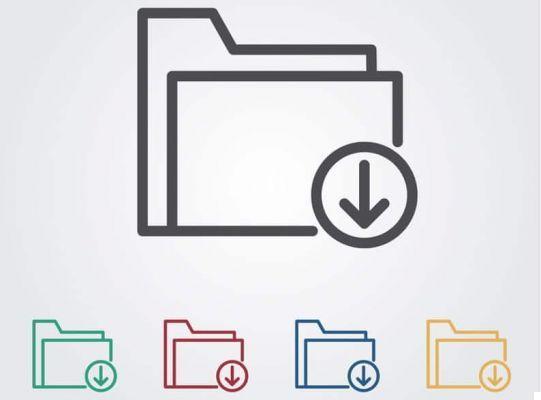 You just downloaded a file from your browser or from an application and are having trouble locating it. For images, the problem arises less since they can be easily found in the Gallery. For other types of file, it is not more complicated as long as we know where the files downloaded on Android are housed.
How to find downloaded files
Downloaded files are stored in different places, depending on the applications they come from. Each installed application usually has its own data directory located at the root of internal memory. You can browse it using any Android file manager.
For example, an image or a document uploaded to WhatsApp will be housed in the eponymous folder. However, there is no Google Chrome, Firefox or Samsung Internet directory. The files downloaded from the browsers are rather in the Downloads (or Downloads) folder which is also found at the root of the internal memory. You will find all your images, sounds, PDF documents, APK files and other types of files downloaded regardless of the browser.
How do I change the location of my browser downloads?
Suppose your internal memory starts to get full and now you want to have all your downloads in a directory located on the SD card. Google Chrome offers the option to change the default location for downloads. To do this :
Tap the three vertical dots in the upper right corner of the browser and then tap Parameters
In the section advanced settings, to select Downloads
If you don't see the Downloads option, you must activate it by entering chrome :/ / flags in the address bar. Then, in the search bar at the top of the page that opens, type enable download location change. The option appears in the results, tap the drop-down menu just below, choose Enabled then restart the browser.
Dance Settings> Downloads, tap the drop-down menu below Download location, and choose SD card.
All your downloads from Chrome will now be stored in the Downloads folder on the external card. Unfortunately, it is not possible to choose a custom folder.