It will soon be the end of advertisements within native Samsung applications. The firm has confirmed that an upcoming update of One UI will remove all ads found in Samsung Pay, Samsung Weather or even Samsung Theme. The latter should arrive by the end of the year.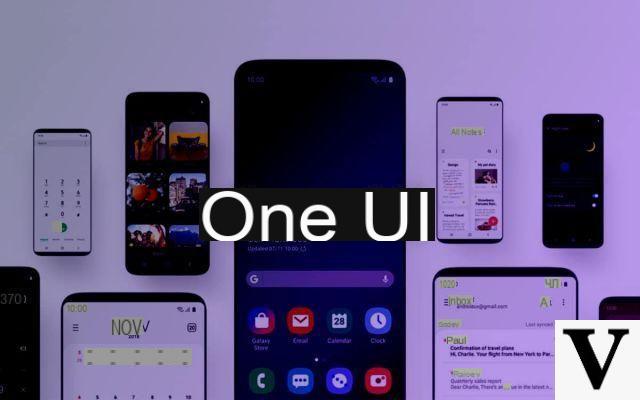 Update August 18, 2021
In a statement released by The Verge, Samsung confirms that its native applications will soon be rid of ads. "Samsung has made the decision to stop advertising on proprietary applications, including Samsung Weather, Samsung Pay and Samsung Theme," said the manufacturer, adding that "the update will be ready by the end of the year ". "Our priority is to offer innovative mobile experiences to our consumers according to their needs and desires," continues Samsung. "We value feedback from our users and continue our commitment to providing them with the best possible experience of our Galaxy products and services. "
Original article from August 17, 2021
A vast majority of users will agree that advertising regularly spoils the experience on their smartphone. If its presence is understandable in free applications downloaded from a store, it is much less so in the applications installed by default. Of course, some smartphones, like Realme, justify their low price by the latter, implemented in their overlay. But other manufacturers have less reason to use it.
Also, Samsung seems to have heard criticism from its users. The manufacturer scared us in 2020 following the publication of a convincing photo montage, suggesting that advertisements could appear on the screen without opening an application. Fortunately, he abstained from doing so. But still its native applications, such as Weather or Samsung Pay, are full of promotional messages. According to the transcript of an internet meeting, that could soon change.
Samsung wants to get rid of ads in One UI
As reported by Korean media Maeil Business News, smartphone division head TM Roh has expressed his willingness to Samsung employees to remove ads from native apps. "We have decided to remove ads from core apps like Weather, Samsung Pay, and Samsung Themes," he reportedly said.
It remains to be seen whether this will take place as of the next update of One UI or, on the contrary, whether it will be necessary to be patient before enjoying the applications without ads. It is likely that Samsung will have to wait until the end of its contracts with advertisers before withdrawing the advertising space.
On the same subject: Xiaomi will allow you to disable ads on its smartphones
It is also not known whether this change will affect everyone or only a few regions of the world. Samsung has not yet spoken on the subject, it will be necessary wait a little longer before having official information about it.