The Screens app creates shortcuts on your home screen that instantly launch two apps of your choice in split-screen or split-screen mode.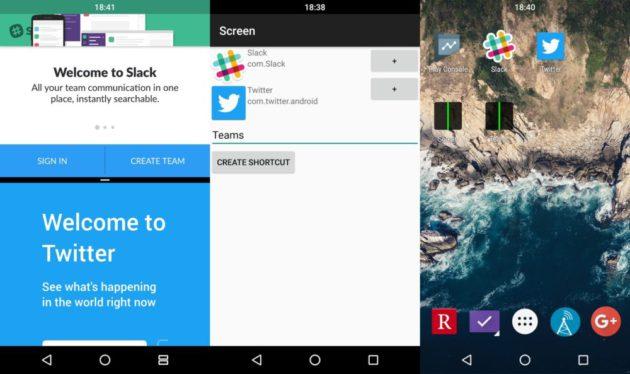 Android Nougat has many new features, including the multi-window which allows you to share the screen to enjoy two applications at the same time. The Screens application makes things easier thanks to a personalized shortcut.
The more accessible split screen
The application automates the launch of two applications in split screen mode. Concretely, Screens lets you choose two applications that support split screen and launch them simultaneously with a single click when you need them. Screens creates a shortcut to make things easier for you, reducing the number of actions you would have to take to enjoy two apps at the same time.
You just of course have to make sure that the apps in question support split screen, as some of them block this feature. You will know quickly anyway if they are compatible or not: the screens will simply crash when launching the shortcut.
An easy-to-use application
Screens is really easy to use and consists of just two buttons and a text field. After choosing the apps you want to combine, you create the shortcut which will materialize as an icon like any other app. Even if the applications are already running in the background, Screens will allow you to open them in split screen.
The app is free and obviously requires Android 7.0 or later. The developer even posted the app's source code on GitHub to allow others to access the app and expand it as they see fit.