Accidentally deleting photos is extremely easy and happens to many users of PCs, Macs, smartphones and tablets. If you just realized you have lost or deleted photos on Windows 10, below we give some indications on how to recover them. Obviously, the less time passes from the moment of deletion, the greater the chances of recovering all the deleted or lost photos. There are essentially two programs that we recommend using: the first is called Data Recovery and we have already seen how to use it to recover data on Windows 10; the second is Wise Care which now also has an instrument inside photo recovery very efficient.

# 1. Recover Deleted or Lost Photos on Windows 10 with Data Recovery
First download and install Data Recovery on your Windows 10 PC:

Install and start the program: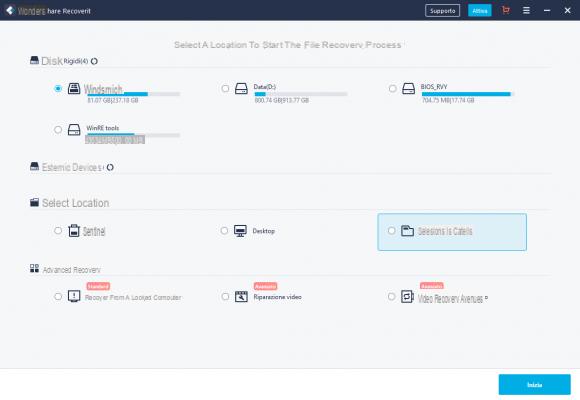 Choose the "wizard" mode of data recovery and the first question you will have to answer is "what type of file do you want to recover?". Select "IMAGE"Or" Photo "and proceed.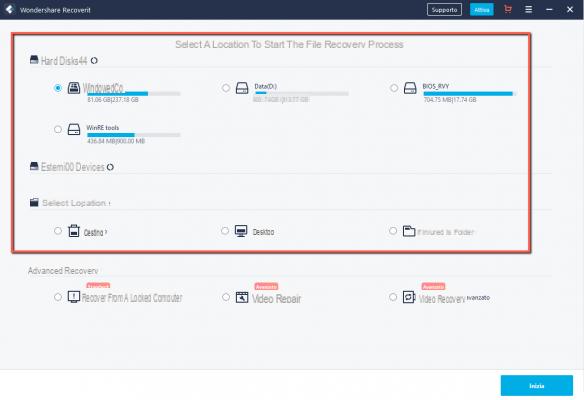 The second thing to do is to say "where did you lose your photos?"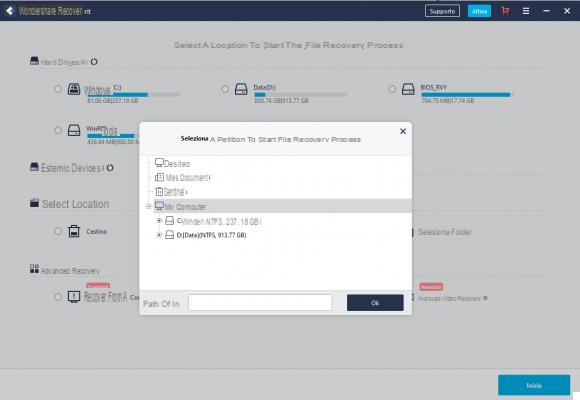 Select the drive / folder where you deleted the photos and proceed to start the scan. The program will do a first "Quick Scan" and if you do not find the photos you can click on "DEEP SCAN" to do a deep scan. After the scan is complete you will be able to preview all the photos found and their recovery status (good or poor) from the preview window on the right: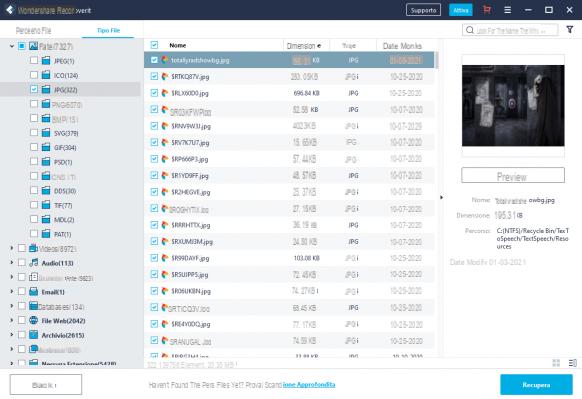 Choose the photos to recover and click on "RECOVER"Or" RECOVER "to save them on your Windows 10 PC (in a folder or partition other than the recovery one to avoid overwriting).

#2. Recover Deleted or Lost Photos on Windows 10 with WiseCare
Wise Care in addition to being a Windows 10 optimization and repair program, it also has the data recovery function inside. After installing and opening this program, you will need to click on the right on the "Data Recovery" tool.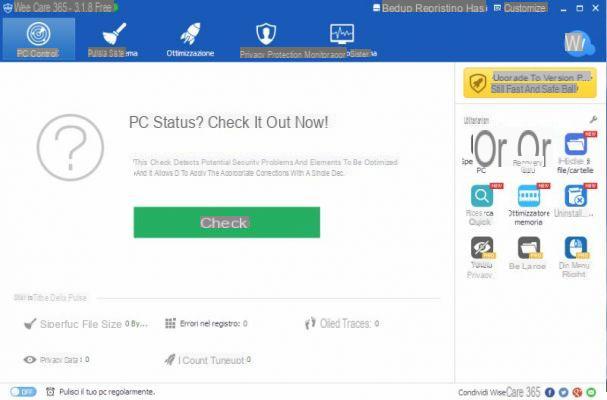 This new screen will open: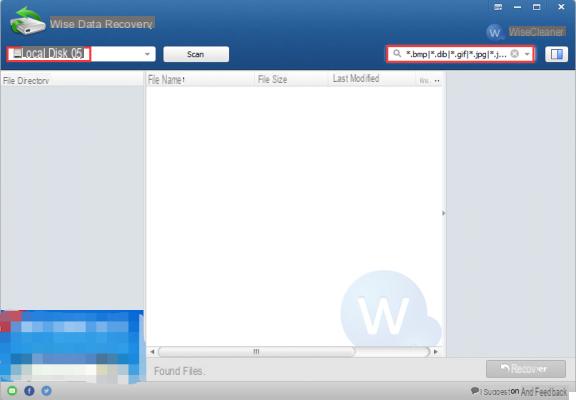 At the top left select the partition where you deleted the photos and on the right select the file format to search for. Finally click on SCAN and wait for the scan to finish.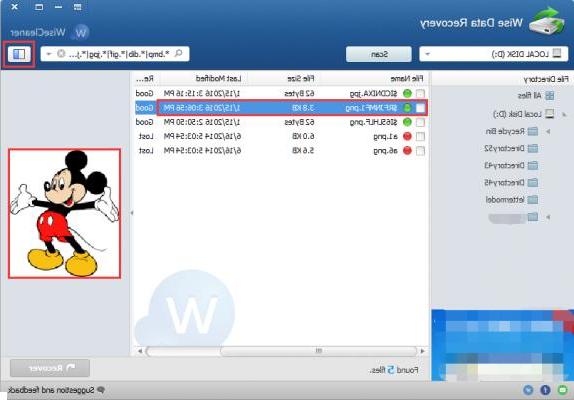 After the scan you will be able to see all the recovered photos and proceed with their recovery by clicking on "RECOVER" bottom right. The "recoverable" photos will be those marked with a "green" dot.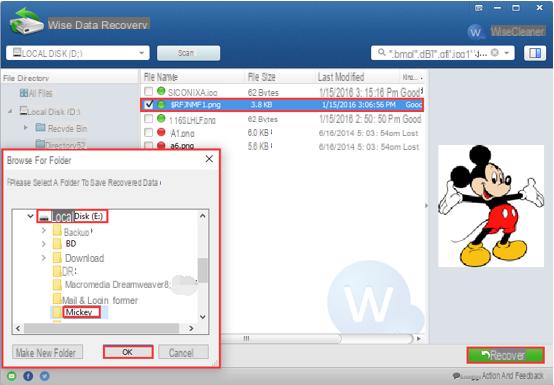 That's it!
Recover Deleted or Lost Photos on Windows 10 -