While there are a number of alternatives already on Google Play, just over two days ago Appadana released the official Polamatic by Polaroid app on Google Play.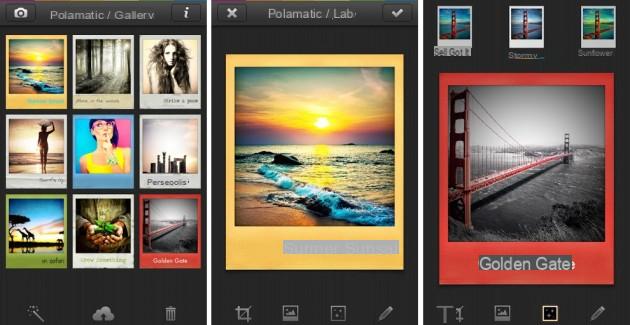 In addition to the Android Gallery and alternatives (Instagram, Snapseed, Pixlr & co), it is certain that we have definitely stopped counting the number of photo editors, whether on Android, iOS or others. .
Today, Polaroid is releasing Polamatic, a new editor that will allow you to customize your photos with more than 36 frames et 20 filters, but also there add caption and share it with your friends.
We haven't tried it yet, but here are its features:
36 authentic frames with classic Polaroid format
20 unique effects to personalize your favorite photos
Add captions to your Polaroid photos, writing them with styles chosen from 24 available fonts and other options
Share your photos anywhere: Instagram, Facebook, Twitter, Flickr, Tumblr ...
Easily save photos to the Android Gallery app
Take photos directly from the applications with many settings (flash, grid, front or rear camera)
Crop your photos seamlessly Polaroid Classic Border
High resolution photos output in the gallery (2282 x 2771 pixels)
The Polamatic by Polaroid application is available at 1,52 euros, while most of its competitors are free ...: