Have you seen an interesting offer from the competition, but you are currently subscribed to an Orange or Sosh package? Here is everything you need to know to cancel a package with the incumbent operator.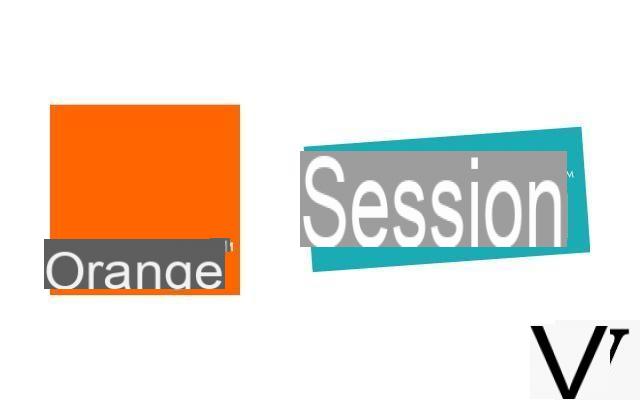 Calculate termination fees
The first step before canceling a subscription is to check the possible cancellation fees. Please note, for "Open" offers which combine fixed Internet access and a mobile plan, you must first contact customer service to separate the two parts of the offer. Cancellation is free for Sosh subscriptions which are non-binding.
For Orange subscriptions, the calculation is made according to the length of the initial commitment of the package and the remaining period of commitment. For packages with 12 months of commitment, it is quite simply the months remaining due that will have to be paid. For packages with 24 months of commitment, the calculation is a little more complex: the costs amount to the sum of the months remaining over the first 12 months, then 25% of the sums for the following 12 months. Fortunately, Orange offers a service to estimate termination fees.
Cancel by keeping your phone number
If you want to keep your phone number, while taking advantage of a new package from another operator (do not hesitate to use the Idroid package comparator to make your choice), the procedure is much simpler. Indeed, the law obliges your new operator to take care of the termination of your old plan, thereby simplifying the procedures. You must first know your RIO number, the unique identifier associated with your telephone line. To do this, simply dial 3179 (a free service) from the telephone associated with the telephone line. An SMS will be automatically sent with information about the line, such as the duration of the commitment and the RIO identifier.
The best plans without commitment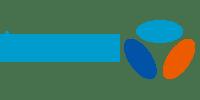 Forfait Mobile B&You - 70 Go
6 days
Unlimited calls
Unlimited SMS / MMS
Go 70
€ 12,99 Discover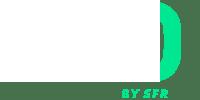 RED Forfait 4G - 70 Go
5 days
Unlimited calls
Unlimited SMS / MMS
Go 70
€ 13 Discover

Prixtel 4G plan - The big 80 Go
6 days
Unlimited calls
Unlimited SMS / MMS
80 Go - 130 Go
For 12 months € 6,99
€12,99
Discover All mobile plans
Cancel without taking on a new operator
It is also possible to completely cancel a mobile line without subscribing to a new package. In this case, Orange offers a simplified online process to easily terminate a mobile plan. To do this, go to your online customer area, under "Contracts and options", then "Manage your offer and options". On this page, select "cancel your offer" in the "contract management" section.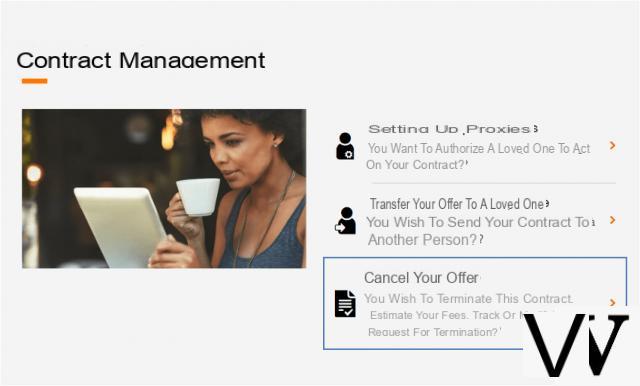 As an alternative, it is also possible to send a termination letter by registered mail with acknowledgment of receipt (LRAR) to the following address:
Orange
Mobile customer service
33 732 Bordeaux Cedex 9
Note, however, that this is not the operator's recommended approach.
Cancel a Sosh plan
Although belonging to Orange, Sosh offers a completely different site from that of the incumbent operator. However, the process is simplified as in the case of Orange. All you have to do is connect to your customer area, then select "offer and options" then "cancel your package" at the bottom of the list.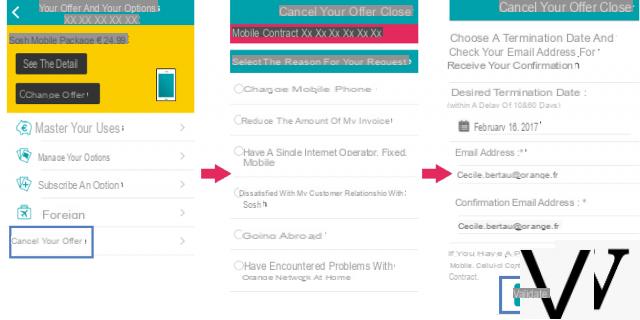 Termination letter template
Orange and Sosh strongly recommend that you go through the simplified and free process, but if you have chosen to go through a classic termination letter instead, we have prepared a sample letter to copy and complete.
Subject: request to terminate a mobile subscription
Madame, Monsieur,
By this letter, I ask you to take into account the present request for termination of my mobile telephony contract [contract number], for the mobile line number [line number]. In accordance with the general conditions of sale, thank you for taking the appropriate measures to terminate the subscription contract between us.
Please delete from your files any information relating to my postal and bank details. I object in particular to any use, or provision to external organizations, of my personal details for commercial purposes (Data Protection Act of January 6, 1978).
cordialement,
Last name First Name
If you are with another operator
This guide allows you to learn how to easily terminate a plan with Orange or Sosh. We offer the same guides for the other main operators of the mobile market in Spain.
free mobile
SFR and Red by SFR
Bouygues Telecom and B & You