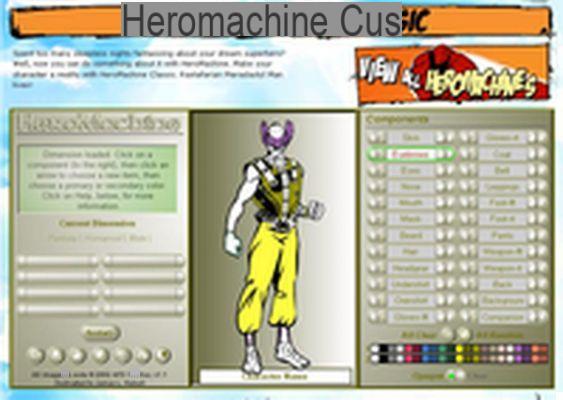 Who hasn't dreamed of inventing a comic book superhero without leaving Marvel Studios? Bad students in drawing can rejoice: a hero generator exists! In a few clicks, you invent the hero of your dreams with ugo.com and his heromachine. To test without moderation to find a little taste of childhood ...
For older children
Who would have thought that one day fans of heroic fantasy and comics would come together? Thanks to the "heromachine classic", it's done! Ugo.com offers a heromachine, literally a hero machine, that lets you make heroes from scratch. How? 'Or' What ? With components to choose from simply by clicking. As you go, like Dr. Franckenstein shaping his creature, your hero comes to life. Really exhilarating!
A hero from head to toe
This machine to generate heroes online is therefore very easy to use. Looks, clothes, accessories, or colors, nothing is left to chance: you are the master of the game from start to finish!
How does it work in practice? You start by choosing the type of character. Then, you select a body for your hero - male or female… or alien - then the skin, eyes, eyebrows, nose… and more than fifteen other components. Finally, combine the colors of your choice.
If despite this, some are still not in the creative mood and need a big boost, an "all random" button allows you to generate heroes randomly. All that remains is to color everything or change a few elements. Isn't that great?
An avatar to use ... and to have fun!
The big "plus" of this heromachine, even if you are not a fan of the genre or a geek, is that the possibilities are endless. Once your hero is created, you can save it and use it as an avatar on forum, social networks, etc. There is even a gallery for the heroes created on the forum dedicated to this machine. An addicting and contagious game: challenge your friends, they won't be able to resist! To your mice!
Check out all the other hero generators on Ugo.com.
Photo credit: Ugo Entertainment