Is the internal memory of your Nintendo Switch too tight? Don't panic: Nintendo and SanDisk are launching two official microSD cards to boost your console storage.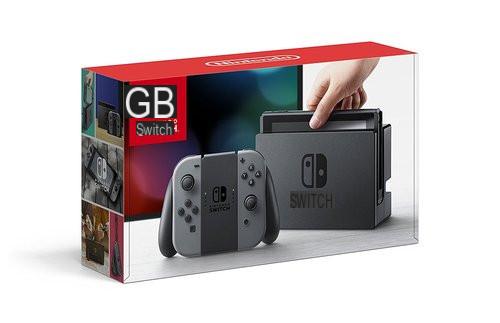 The Nintendo Switch is (already!) Losing its memory ...
It's no longer a secret, the
Nintendo Switch
has been available worldwide since March 3, and Nintendo's latest product is experiencing quite extraordinary commercial success. This is of course due to the hybrid side of the machine, but also to the presence of some essential hits, such as Zelda: Breath of the Wild at launch, not to mention Mario Kart 8 Deluxe or a Splatoon 2 which arrived in the stride, as well as Mario + Rabbids: Kingdom Battle which settles in the shelves.
If the hybrid side of the Switch is clearly unanimous, the console is on the other hand pale in the face of its competitors, much more technologically advanced. A lack of power that does not prevent you from enjoying very successful games, but it must be admitted that the internal memory of the Nintendo Switch is clearly a big weak point. Indeed, with 32 GB (and about 26 GB in reality), the Nintendo Switch has less memory than most modern smartphones, not to mention the PS4 and Xbox One which now display a hard drive of 500 GB or 1 TB depending on the versions. Admittedly, Switch games are less bulky, but we have to admit that some titles are able to monopolize all the memory ... or even be unable to function.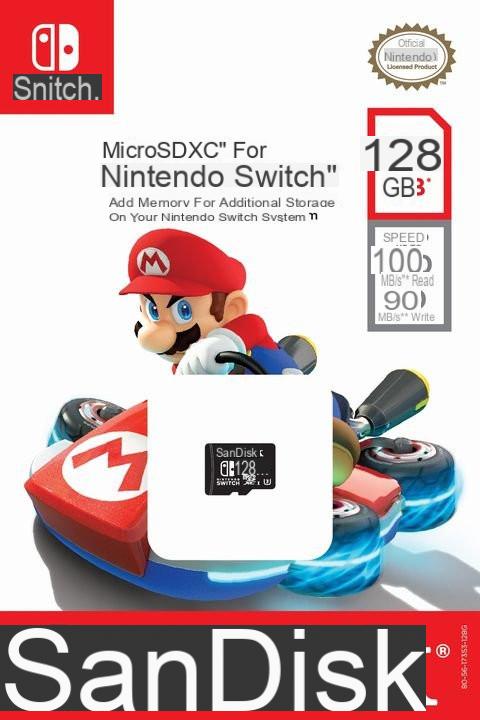 Indeed, Nintendo has officially confirmed that "the presence of a microSD card will be necessary for certain games which have a lot of content, and which require additional space to enjoy the entire experience". In other words, the 32 GB on board the Switch are not enough, and it is (almost) imperative to expand the memory via a microSD card to fully benefit from your machine. Added to this is also the fact that many games are available only through the eShop, and not on cartridges. To illustrate his point well, Nintendo has formalized a partnership with SanDisk, concerning the launch of two official microSDXC cards.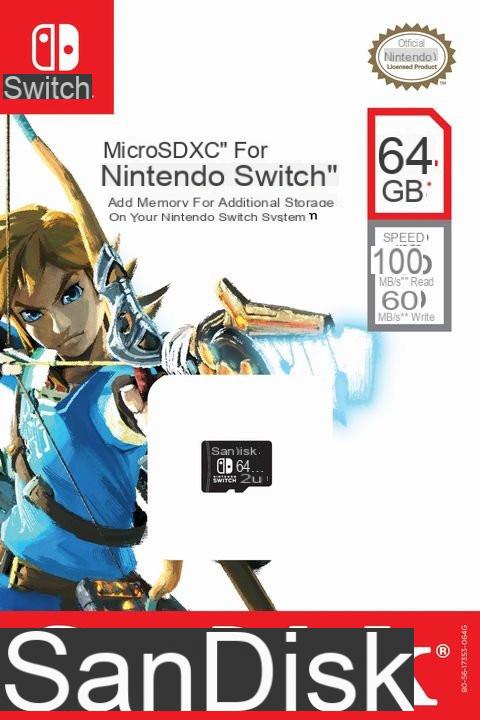 We will soon be able to find in stores two new memory cards, stamped with the precious Nintendo Switch logo. On the one hand, a 64 GB microSD card, with a certain Link on the packaging, on the other, a 128 GB microSD card, proudly represented by good old Mario (who is no longer a plumber!). Of course, if these memory cards are licensed, it should be noted that they will not bring anything more to your console than a classic microSD. No bonus, no superior performance ... We will however welcome the joint initiative of Nintendo and SanDisk which will allow less connoisseurs to immediately spot a memory card compatible with their Switch on the shelves, but we nevertheless hope that the "official" side will not artificially inflate the price of these memory cards ...

And you, do you think the Nintendo Switch's 32 GB of memory is too tight to use the console properly?