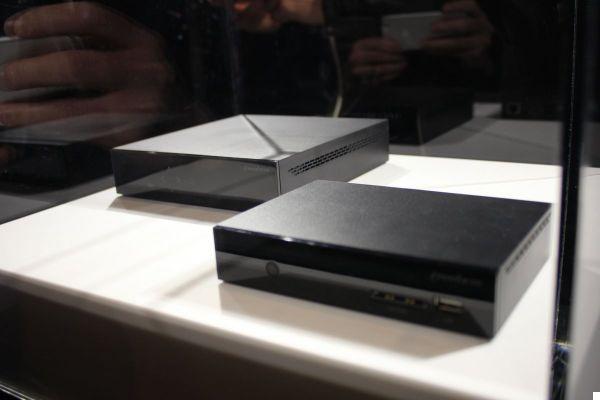 Free continues to push Netflix on its Freeboxes. While waiting for the arrival of the video streaming service on the Revolution, it is the mini 4K that is spoiled just before Christmas.

Good news for Freebox mini 4K customers. Iliad, parent company of Free, announces this November 26, 2019, by way of press release, that Netflix is ​​now available on this box.

Read also:
Netflix acquires a movie theater dedicated to its original programs in New York

Netflix arrives on Freebox mini 4K
Unlike other ISP offers, the subscription to the SVOD platform is not included here. This is an option to which it is possible to subscribe without obligation from the Free subscriber area (Television> Netflix) or directly from the Netflix application. If you are already a customer of the service, all you have to do is connect with your credentials from the Android TV interface. For a new subscriber, billing will go through the ISP. Otherwise, the user has the choice between invoicing by Netflix or by Free.
As a reminder, three formulas are available on Netflix: the Essential offer offers basic image quality and a single screen available simultaneously for 7,99 euros per month. The Standard package at 11,99 euros per month, gives access to HD quality as well as the ability to watch content on two screens at the same time. Finally, the Premium subscription offers Ultra HD and four screens simultaneously for the price of 15,99 euros per month.
The Freebox Revolution soon in use
Iliad also informs that Netflix will soon be available on the Freebox Revolution, also as an option as for the mini 4K. On the other hand, the group does not indicate any deployment schedule.
As a reminder, Free started betting on Netflix a little less than a year ago with the launch of the Freebox Delta, a high-end offer that necessarily included the service. TVbyCanal is also integrated, as has Amazon Prime Video for a few weeks.
The ISP now leaves the choice to customers with the Delta S package, which is cheaper but without all these access to SVOD.
Source: Iliad