Have you never dreamed of transforming your Android smartphone into a pocket GPS? This application is then made for you, it will guide you and help you find your way. Useful and ergonomic, you will undoubtedly not be disappointed.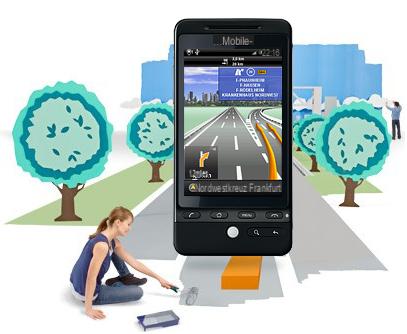 A little brief on the application Navigon's MobileNavigator which has just received a brand new update, it now supports new features and additional layouts.
His new functions:
Google Local Search
Info radars
NAVIGON MyRoutes
7 additional languages
Compatibility with QVGA displays (320 × 240 pixels)

It will be accompanied by other interesting features: automatic switching to day / night mode, direct access with navigation to directory contacts as well as intelligent address entry. On the safety side, it will also be very useful with the speed alert and the realistic display of road signs, allowing you to navigate directly to the many pre-integrated special destinations.
Indeed, Navigon offers you 30 day trial, so that you can form an opinion of the latter, moreover the application is currently in promotion on the Android Market until May 31 inclusive and, is offered for the Spain version at € 39,95 instead of € 49,95 and, the European version is at € 59,95 instead of € 79,95.