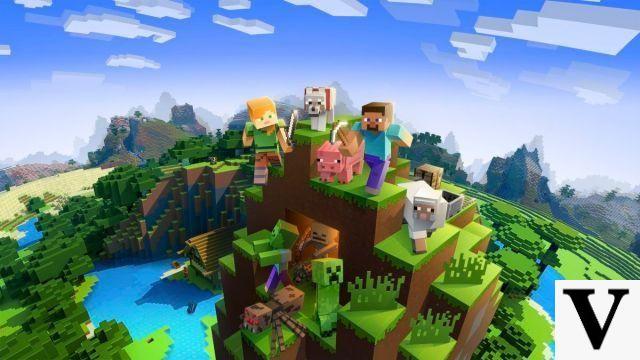 Minecraft PC is coming soon to Game Pass, in Bedrock and Java versions //
It's official. On November 2, the PC version of Minecraft will finally be available on Xbox Game Pass. Mojang's bestseller, bought by Microsoft in 2014 for 2,5 billion, will arrive there in Java Edition and Bedrock versions. This is very good news for subscribers of the service, since Minecraft has so far been offered only for consoles.
As a reminder, the Java version allows in particular the support of the very many mods developed over the years for the title, which will celebrate the 10th anniversary of its official release in November. The Bedrock version allows for cross-play to let PC, console and mobile gamers play together online. Confirmed during the last Minecraft Live which was held last weekend, the introduction of Minecraft PC on the Game Pass will also simplify access to these two versions of the game.
Put it all together in one place
As Neowin reminds us, the Java and Bedrock versions of Minecraft were previously not offered in the same place, which can complicate access a little. Until now, the Bedrock version was found on the Microsoft Store, while Minecraft Java Edition was always reserved for the Minecraft Launcher. With the arrival of the two versions on the Game Pass, Mojang will take the opportunity to add them both to the Minecraft Launcher. This will make it much easier for Xbox Game Pass subscribers to switch between them. It remains, however, to know when non-subscribers will also be affected by this novelty.
YouTube linkSubscribe to Idroid
Let us recall in parallel that Minecraft will receive, later this year, its next major update, entitled Cave & Cliffs: Part II. It will bring important novelties to the creation of worlds, while raising the height limit for your constructions.