Minecraft Skin Studio is an application officially supported by Mojang.
Although there are already a few apps that allow you to download Minecraft skins, it should be noted that the new Minecraft Skin Studio app goes much further in customization, down to the pixel!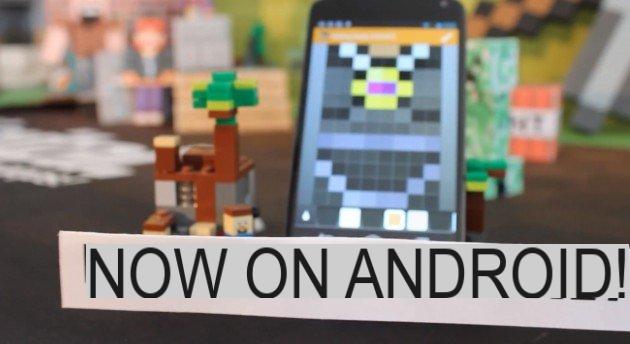 Tired of the original skin or the modified skins downloaded? Let your imagination run wild with Minecraft Skin Studio. Developed by 57Digital Ltd, this tool will allow you to design, download and re-modify skins, but also to share them with your friends and the community.
In addition to being able to create your own skins, you will also have access to a database with more than 500 skins already created, which will be classified by genre: the specials, the popular and the latest added, which you can of course modify at your way.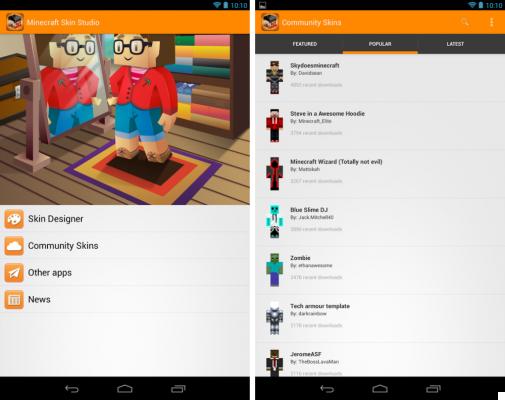 Regarding the editing part, you will have to use your imagination to design your own skins, which may become famous in their turn. The skins created can only be used on PC, the Pocket Edition or Xbox versions are not yet compatible.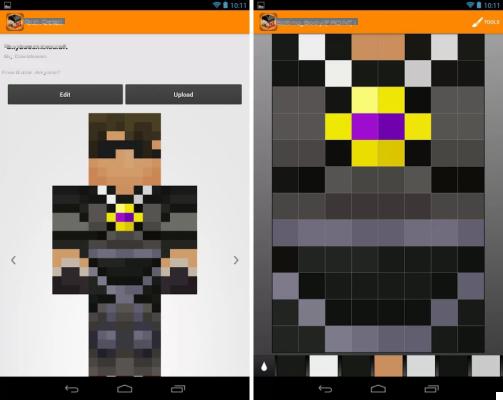 Functionalities
Design your own Minecraft themes using an easy-to-use editor
Upload your design directly to the Minecraft game or share it with the world
Browse, download, and personalize other users' Minecraft themes
The application is available at 2,75 euros
Compatibility: Android 2.2+
Application size: ~ 3,8 MB
YouTube linkSubscribe to Idroid