Need to consolidate multiple documents into a single PDF file? You can do this easily, quickly and for free with an online service or specialized software installed on your computer.
Combining documents into a single file is very useful for easy sending, sharing and viewing. This is precisely one of the specialties of the PDF format, which bends very well during the exercise and can bring together, in a final PDF, documents from different sources: a report written with Word, a spreadsheet created in LibreOffice spreadsheet, Jpg photos taken with your smartphone, text and images laid out in a desktop publishing application, all combined if necessary with other PDFs to form a single PDF file.
Although you don't have to, everything goes much faster if your files to be merged are already all in PDF format (if not, read our practical sheet on Creating and converting files to PDF for free). Also, in order for your final PDF to be clean, with a professional look, you need to make sure of two things: first, that the PDFs to be merged are all in the same page size, by avoiding for example mixing A4, A5, Letter, portrait and landscape; second, that your PDFs do not have disparately numbered pages, as they will not be renumbered automatically in the final file. On the other hand, in a free online service like iLovePDF shown below, you can request the numbering of overlaid pages in the final PDF.
How to merge PDF online for free?
If your need is very occasional and you don't want to install software on your computer, an online service will be perfect. There are dozens of them that offer free PDF merging in seconds, without even requiring registration, such as iLovePDF, SmallPDF, CombinePDF, PDFJoiner, SodaPDF, PDFCandy, PDF2go or PDF24 Tools, to name a few. . Since these are websites, you can use these services in any environment, be it Windows, macOS, Linux, Android, or iOS.
Of course, the most advanced functions of these online services are reserved for paying users. However, be careful: even though all these sites promise to erase your files on their servers once the processing is done, if your documents are confidential, the safest way is to merge them on your computer with a solution like PDFCreator.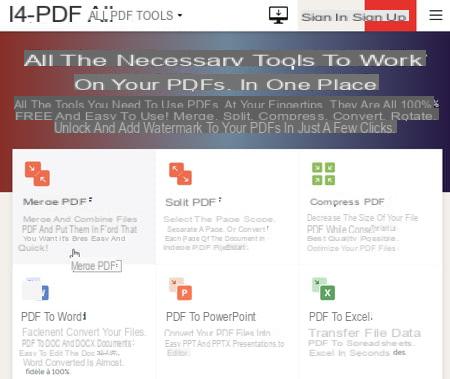 To merge PDFs online, for example go to the iLovePDF site and click on Merge PDF.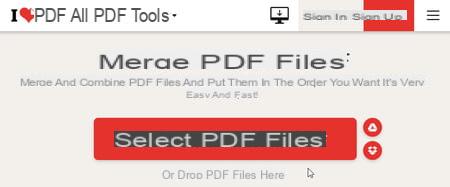 Click on Select PDF files. To make a multiple selection in Windows, press the key Ctrl while clicking on files. If they are not all in the same folder, just take one, you can add more later. The two round icons on the right also allow you to retrieve the PDFs to be merged on your Google Drive or Dropbox storage space.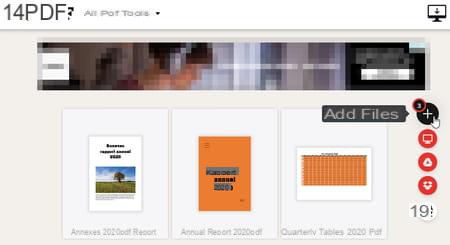 PDF files currently appear in alphabetical order. To add more, click on the button + (Add files).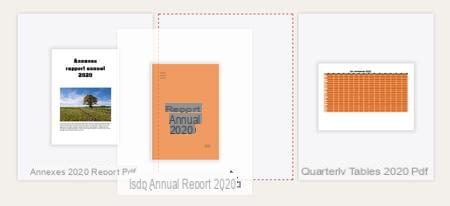 To change the order in which files appear, grab one with the mouse and drag it to the desired location.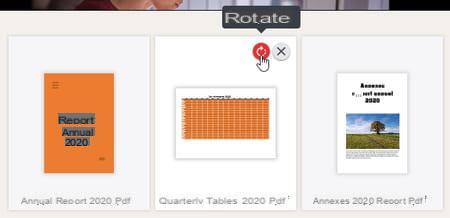 Once the files are sorted in the correct order, click on the icon if necessary. To rotate document to toggle between Portrait and Landscape mode, and have it adopt the same page orientation as other files. Also note just next to the little cross, which allows you to delete the document.

When you are satisfied with the result, press the button. Merge PDF.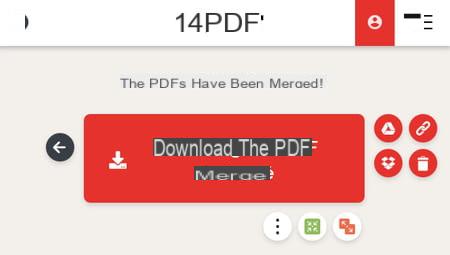 Your browser should automatically download the result file (probably in the folder Downloads Windows), it is called ilovepdf_merged.pdf. Otherwise, press the button Download the merged PDF. The round buttons next to it allow you to save it in your Dropbox or Google Drive online storage, or to request the immediate deletion of your PDF files on the iLovePDF site.
If some pages deserve to be removed from the final PDF, the iLovePDF site offers you the free tool Delete pages.
His tool Add page numbers is also very useful for numbering overlaid pages.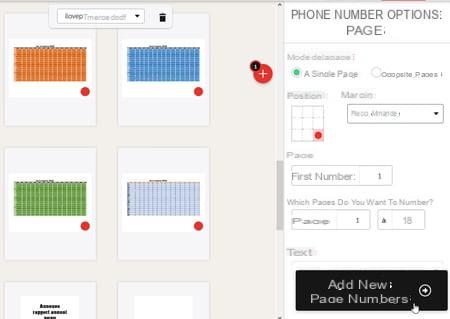 How to merge PDFs for free with PDFCreator?
PDFCreator, from pdfforge, is free software for Windows and macOS that makes it possible to create PDFs from any printable document, regardless of the application used to print it. Like other tools of the same type, it simulates a printer which, instead of printing a document on paper, turns it into a PDF file. But PDFCreator has other more advanced functions and it knows how to merge PDFs. We detail the procedure here on Windows, but it is similar on macOS.
Download PDFCreator for Windows and, during its installation procedure, click on the cogwheel if you do not want to install the partially free PDF Architect application at the same time, unless you regularly have to manage PDF files. . The installation of other complementary applications that PDFCreator suggests is even more dispensable (press the button in English Decline to refuse).
PDFCreator installs a virtual printer driver, simply named PDFCreator, which you will find in all your applications, in their print window.
It is not essential that all your documents to be merged are already converted to PDF, you can do it below on the fly, provided you have an application that can print them. But if you'd rather have them all ready, follow these tips to convert office documents and images to PDF.
To merge PDFs (or other documents), in Windows File Explorer, double-click on a first file: it opens in its usual application, for example your PDF reader if it is a PDF file, or Word if it is a Word document.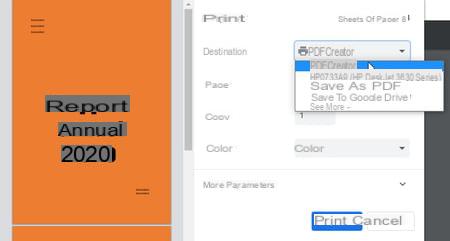 Start the command Print of the application.
The print window varies from software to software, but you still need to choose the printer PDFCreator. Modify the other options of your choice (for example print only certain pages of the document), then press the button. Print. Close this document.
A PDFCreator application window will open, leave it open and leave it alone ...
Open another document to merge with the first one, print it in the same way with the PDFCreator printer and close it again.
Do this with all the files you want to merge into the final PDF.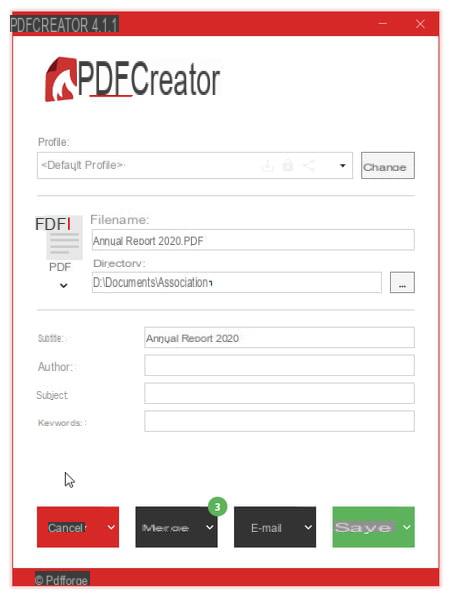 With that done, switch to the PDFCreator window and press the button Merge.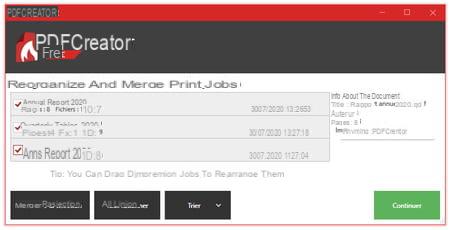 Check that the order of the files suits you: if necessary, grab one with the mouse and drag it higher or lower in the list.
Press the button Merge all, then the button Continue.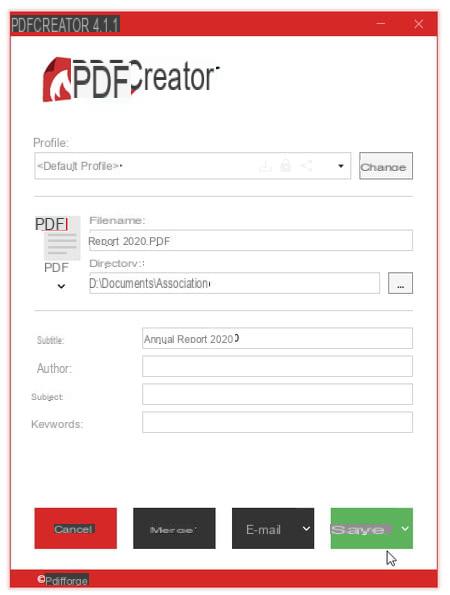 Edit the file name and recording folder, then press the button. Save.
If you start the PDFCreator application via the start menu Windows, you can also drag into its main window a group of PDF documents that you have picked up in a Windows File Explorer window. You still have to change their order of appearance and merge them as indicated above.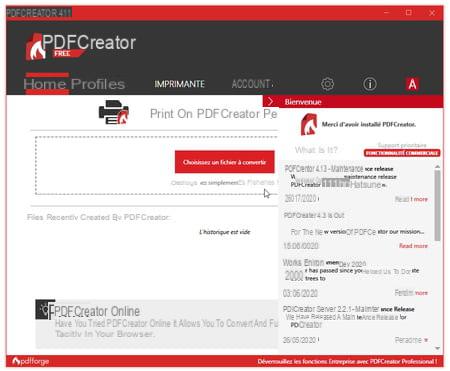 Having a problem with merging PDFs? Discuss in our forums Topic Answers assembling pdf 34 How to merge two PDF pages into one? 6 How can I link 2 PDF with Foxit Reader 5 Merge multiple pdf into 1 with Adobe reade? 13 combine 2 files with foxit 1
Merge PDFs: Simple and Free Solutions