There are many people who do not know how to use all the functions of their iPhone and iPad and therefore search the internet for video tutorials which explain how to do it. These video tutorials do nothing but show everything that happens on the iPhone / iPad screen and show tricks and solutions to the most common problems. But how are these videos created, or rather these screen recordings iPhone or iPad?
It must be said that there are several applications and software for the iPhone or iPad screen recording. However, many of them require jailbreaking the iOS device. Here, however, we want to report iOS Screen Recorder, a function present within the program Dr.Fone for iOS and thanks to which you will be able record iPhone and iPad screen WITHOUT Jailbreak!
Dr.fone - iOS Screen Recorder is one of the best screen capture software for iPhone and iPad allowing you to record both video and audio. With this tool, even gamers can easily record their gameplay in real time and save it to their computer for playback and sharing. Instead, teachers and students will be able to share and record all content from their devices. Here are the simple steps to follow to use dr.fone's iOS Screen Recorder feature.
How to use iOS Screen Recorder to Record iPhone and iPad Screen without Jailbreak
Step 1: Install and launch dr.fone
First download dr.fone on your computer:

Click on the box SCREEN RECORDER to access the "Screen Recorder" function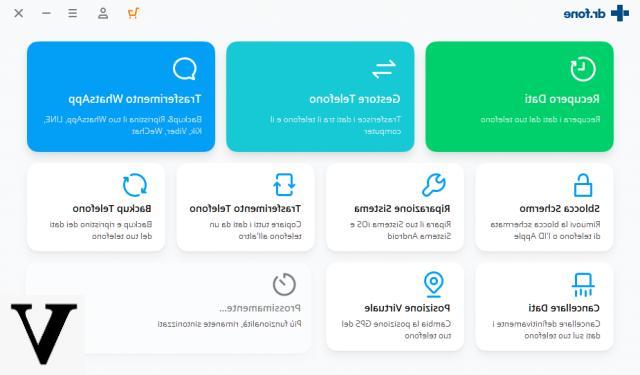 Step 2: Connect iPhone / iPad and computer to the same Wi-Fi network
Make sure your iPhone and computer are connected to the same network. Then click on the "iOS Screen Recorder" icon and this window will open: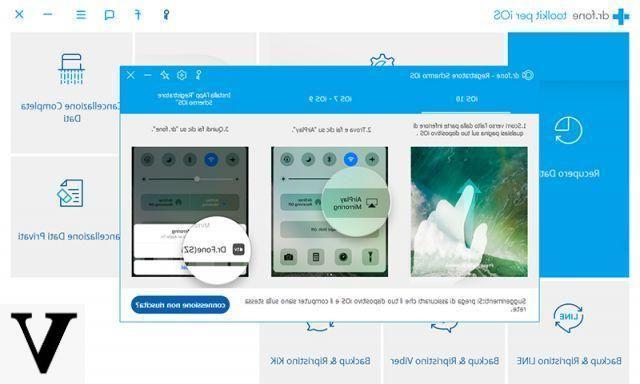 Step 3: Enable mirroring on iPhone / iPad
iOS 7, iOS 8 e iOS 9: From the Home screen of your iPhone / iPad, drag your finger from bottom to top and select the "AirPlay". Then choose "Dr.fone"And activate the function"Mirroring".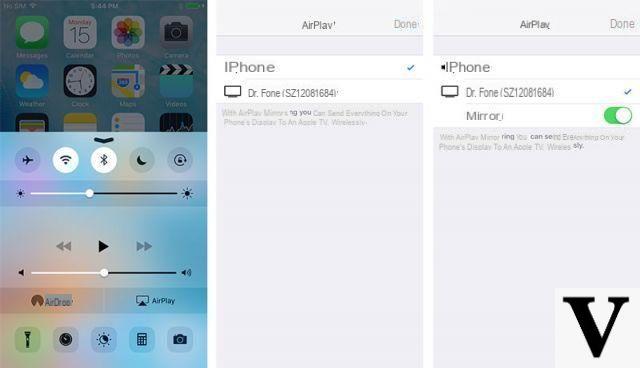 For iOS 10: From the Home screen of your iPhone / iPad, drag your finger from bottom to top and select the "AirPlay Mirroring" function. Then select "dr.fone" to project your iPhone / iPad screen on PC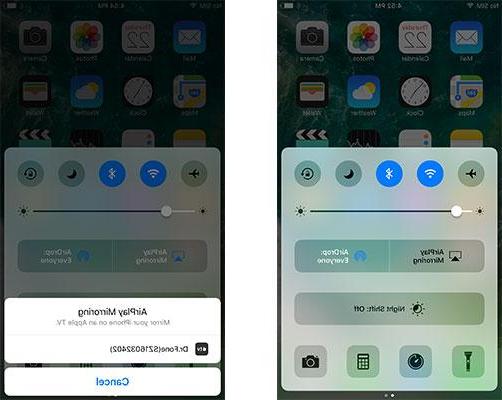 Step 4: Record iPhone / iPad screen to computer
Once your iPhone / iPad screen appears on your computer, click on the circular button at the bottom of the screen to start recording everything that happens on your iOS device. To end the registration you will have to click on the same button again. The recorded videos will be saved on your computer in high quality HD format and will be ready to be shared with friends, relatives and acquaintances!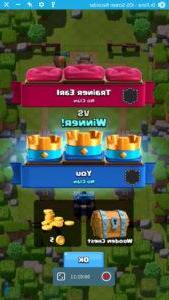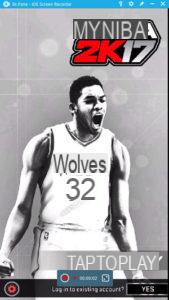 NB: If you are only interested in this "iOS Screen Recorder" function and not the other features of dr.fone, CLICK HERE and you can only request the license of this module.