If you're upgrading to iOS 15 and you've never seen screenshots of the new Safari for iPhone, you're going to experience visual and functional shock the first time you open this app. Fortunately, it is possible to restore the old interface.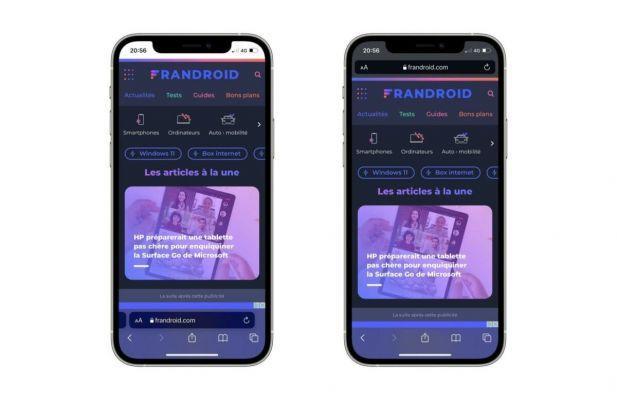 On iOS 15, Apple moved the Safari address bar to the bottom of the screen: this bar contains the same visual elements as before (the aA button, the URL and a reload button), but it is, by default , docked above the lower standard toolbar. Besides, it is also different from the previous single tab design where only one address bar was displayed. You can now switch from one tab to another on the left side.
To learn more
iOS 15 on iPhone: what to know before installing it
Placing this bar at the bottom of the screen is a first on iOS, Apple wants to make web browsing more convenient on iPhone since key controls are now at your fingertips. Which comes in handy, especially on the huge iPhone 13 Pro Max.
It takes a little getting used to, however Apple offers to change the display to return to the interface of iOS 14.
How to change the positioning of the address bar in Safari?
Go to Settings then Safari. You will then have two options, Tab Bar and Single Tab, choose the second.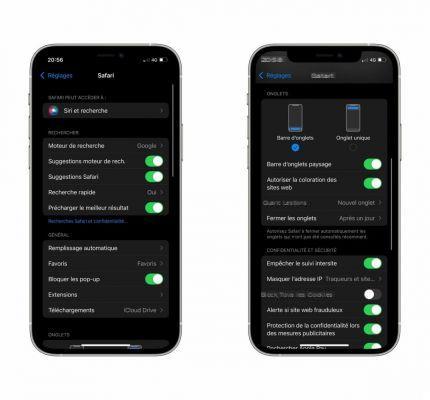 It's handy if you don't like the new look of the official iOS 15 browser, you can always revisit the new interface when you're ready for that change.