On WhatsApp every day we exchange dozens (or even hundreds) of messages with friends, relatives, colleagues and acquaintances. Many of these messages are of little importance, but some of them may be essential for our work or for private matters. Unfortunately, it can happen to delete messages from WhatsApp and then regret it. In these cases, the following questions and needs to read messages deleted by Whatsapp arise spontaneously:
How to read deleted messages from WhatsApp?
How to recover accidentally deleted WhatsApp chats from WhatsApp?
Are messages deleted from WhatsApp still recoverable and / or readable?
To give an exhaustive answer to all these questions we have decided to write the following article. We will show several ways to be able to again read messages deleted from WhatsApp even if it has been a long time since the cancellation. Obviously these methods give a solution in particular conditions, but if you are lucky you can also find the conversations you are looking for so desperately.
For those who don't know yet, WhatsApp added a long time ago new feature which allows users to cancel sending messages within one hour. Messages can be deleted in individual chats and group chats, and the feature is agolable on Android, iOS and Windows platforms. Whatsapp's unsubscribe feature comes with warnings such as that recipients learn that you have deleted a message and they will see something like this "This messaggio è stato eliminato"In place of the deleted message.
The function is useful for recalling the message if you have made a spelling mistake or if you have sent the message unintentionally. However, if you want to see deleted WhatsApp messages, there are a couple of workarounds that can be used.
Way 1. Read deleted messages using Whatsapp Backup
If you have accidentally deleted a chat you want to recover, you can do it with the help of WhatsApp backup which (if activated) is done automatically every night by default. You can change the backup frequency to daily, weekly or monthly. However, it is recommended that you choose every day as your preferred frequency as this can restore any messages that were deleted the day before.
To restore deleted WhatsApp chats via backup, here are the steps to follow:
A) Uninstall WhatsApp and install it again from the Google Play Store if you are using an Android device, or from the App Store if you are using an iPhone.
B) Accept the Terms and Conditions and enter your mobile number together with the country code to verify the number.
C) After verification an option will appear to restore chats from a backup. Click on the restore option and your WhatsApp chats will be restored (including those messages you deleted the day before)
D) Now look at your message history and look for those deleted messages you want to see and read again.
Way 2. Read deleted messages with UltData for Android
If you have an Android mobile such as Samsung, LG, RedMi, Xiaomi, Huawei, etc ... and you have deleted important messages / conversations from Whatsapp, we recommend that you use a program called UltData per Android to retrieve them and be able to see and read them again. This program is the only one in circulation that allows you to find deleted messages from Whatsapp without having to activate the so-called ROOT permissions on the device (permissions which, among other things, are impossible to give in the latest models of Android phones).
Here's how to use this program to be able to read deleted messages from Whatsapp again.
Step 1: Download and install the software on your Windows PC or Mac. If you have a Windows PC it is better because the probability of recovery is much higher. Here are the download links:


Step 2: After installation you will see the following main interface: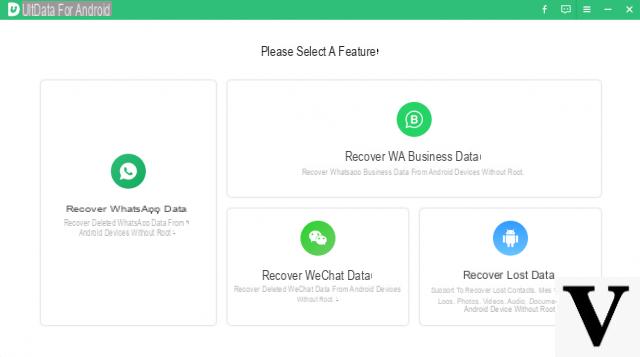 Step 3. Click on Recover WhatsApp Data and follow the instructions that will be provided to you. Unfortunately it is necessary to activate the PRO version of the program to complete the procedure and start scanning the phone.
In order for the Android phone to communicate with the program, you will be asked to activate the Debug USB (from the settings) on the device and then confirm it by clicking on the notification that appears on the screen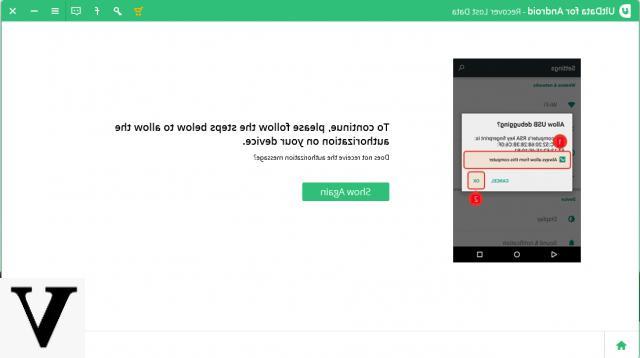 Once this is done you will simply have to follow the instructions that will appear on the program, until the actual scan starts.
Step 4. View messages deleted from whatsapp. After the scan you will be able to see and read Whatsapp messages: deleted messages will be highlighted in red.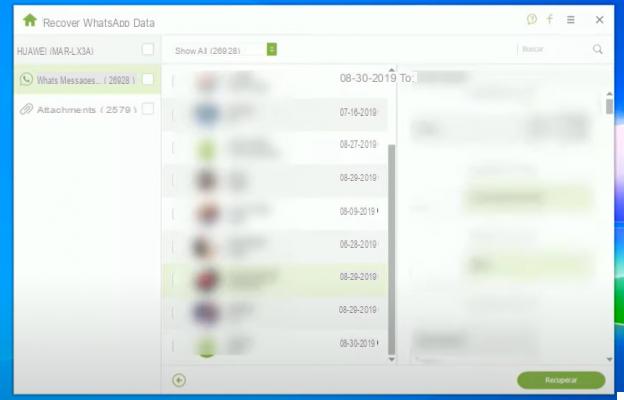 Finally select the messages and click at the bottom right on RECOVER. All data will be saved in a specific folder which you can then access in order to finally be able to read deleted messages from Whatsapp.
Way 3. Read deleted messages from Whatsapp on iPhone with FoneLab
If you have an iPhone and have deleted whatsapp messages on it you don't need to despair. Also for iOS devices there is a powerful software that can recover whatsapp chats. We are talking about FoneLab. The steps to follow are really simple. Here they are:
Step 1. Download and install FoneLab on your computer (Windows or Mac)


The trial version of the program allows you to see which and how many Whatsapp messages are still recoverable and therefore visible.
From the main program screen click on IPhone Data Recovery to proceed with this functionality: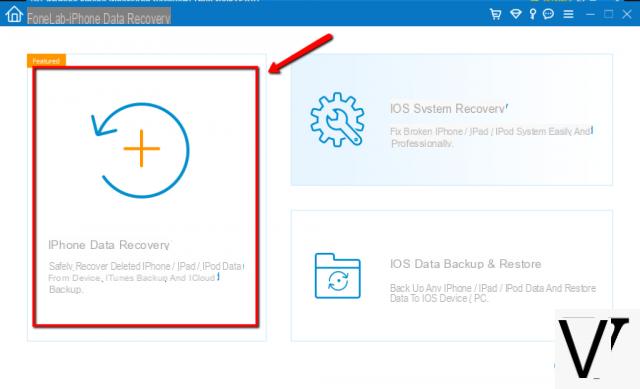 Immediately after you can choose between 3 recovery modes: "direct" mode from the memory of the iOS device or via backup iTunes o iCloud (if present). If you have never made backups you will have to choose the first mode and click on STARTS to start scanning.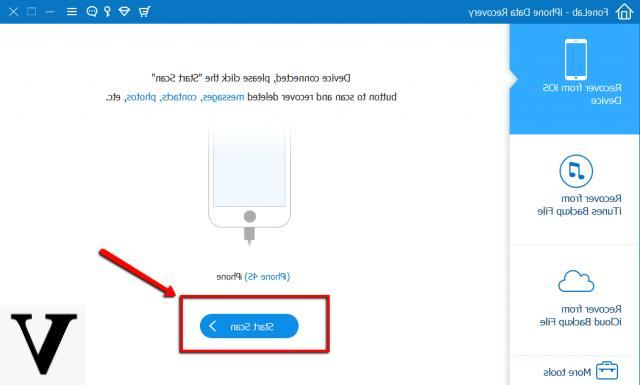 At the end of the scan all messages Whatsapp will be displayed on the program screen as also highlighted in the following figure: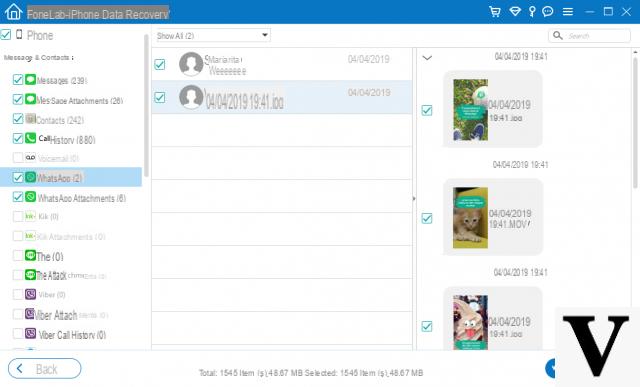 Choose the messages you want to read and click on RECOVER at the bottom right to save them on your computer in text or HTML format.
How to View / Read Deleted Messages from WhatsApp -