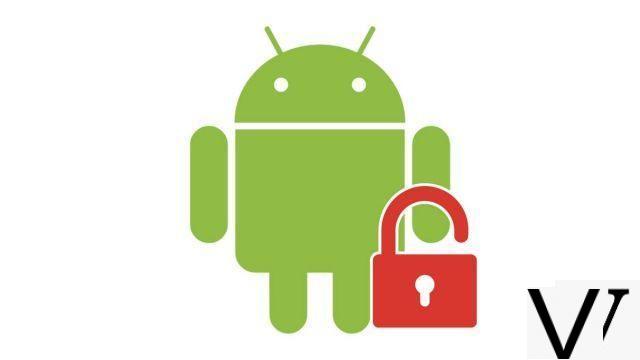 Do you want to change operator, but need to unlock your smartphone to do so? Itopdroid explains how to accomplish this process, which is essential to make your mobile compatible with the SIM of a new operator.

Itopdroid's mission is to teach you how to debug and repair your Android smartphone. In this new tutorial, we will see how to unlock a mobile device.

Simlocking is an operation carried out by operators on computer equipment, in particular mobile phones, in order to discourage consumers from changing providers. Concretely, a simlocked smartphone only works with the network of the operator from whom you bought it. The only way to look elsewhere to take advantage of better services or a more attractive price is to unlock your device.

Be aware that if simlocking was the norm for a long time, at a time when you bought your mobile while taking out a subscription with commitment, it is now a practice that is less and less widespread. If you bought your device bare, that is to say without a bundle with, your smartphone is very probably not simlocked. It is even possible that it is not if you acquired your device while taking out a subscription directly from your operator.


Is my smartphone simlocked?
Before going any further, therefore, make sure that your smartphone is correctly locked. There are several ways to do this. You can first insert a SIM card from another operator (that of a relative for example) into your mobile and check whether it is capable or not of receiving the network. If it can, no problem, you can easily order a SIM card from any operator, it will work correctly. Otherwise, you are asked on the screen to enter a network unlock code, the device is simlocked and the rest of the article should be of great interest to you.
The other solution is to get closer to your operator. There was a time when it was relatively difficult to get information about this because the supplier was looking to retain its customers. From now on, the operation is rather simple and you just have to fill out a form on the operator's website, in particular by entering the IMEI number of the phone.
Unlock your Android smartphone
You have checked if your mobile is simlocked, and the bad news has fallen: it is. You will therefore have to start the unlocking procedure. First of all, know that only the operator with whom the device is simlocked can unlock it. And this even if you are no longer a customer with him. The only reason an operator can refuse to unlock a phone is if the phone was purchased with a plan with a commitment period less than three months ago.
First step, you need to know the IMEI number of your smartphone. This is a unique authentication code for each unit. It is made up of 15 digits. You can find the number in several ways. It is indicated on the box of the device. It is also often found in the SIM card slot as well as on the battery. If it is not removable, choose another solution to retrieve the IMEI, it is not worth risking damaging the device by opening it. Another means available to you is to enter the code * # 06 # on the keypad of the telephone application.






Once you have the phone's IMEI in your possession, it's time to contact your carrier. The operation can be performed by phone or online. We recommend the second option to save time. You do not even need to communicate with a call center agent since now, the procedure can be carried out automatically via the operator pages dedicated to unlocking. If you are with SFR or Bouygues Telecom, log into your customer area then select your line and your phone concerned and finally choose the unlocking option. You can also directly enter the IMEI code.



Your operator should quickly come back to you (often from a few minutes to 24 hours) to give you the unlocking key as well as the procedure to follow to complete the unlocking. You receive these instructions via SMS and / or email depending on the preferences you have chosen. In some cases, the code can even be displayed directly on your mobile.
And now, voila ! Unlocking your phone could have been an obstacle course a few years ago, but operators have greatly facilitated the process since. It must be said that the change in consumption patterns (we buy less and less our mobile directly from the operator, and even less matched to a package with commitment) has pushed Orange, SFR and Bouygues Telecom to react. For its part, Free Mobile has never practiced simlocking the devices it sells.
Find other tutorials to help you debug and repair your Android smartphone:
What to do when you have forgotten the code of your Android smartphone?
How to know the state of health of an Android smartphone battery?
How to restore your Android smartphone?
How to unlock an Android smartphone that restarts in a loop?
How to force an Android smartphone to shut down?
How to unlock an Android smartphone without the lock code?
How to recover a deleted SMS on an Android smartphone?
How to erase all data from an Android smartphone?
How to reset an Android smartphone?
How to make a full backup of an Android smartphone?
How to free up memory on your Android smartphone?
How to fix Android smartphone stuck on black screen?
How to fix the Play Store on an Android smartphone?
How to recover data from a broken Android smartphone?
How to recover deleted file on Android smartphone?