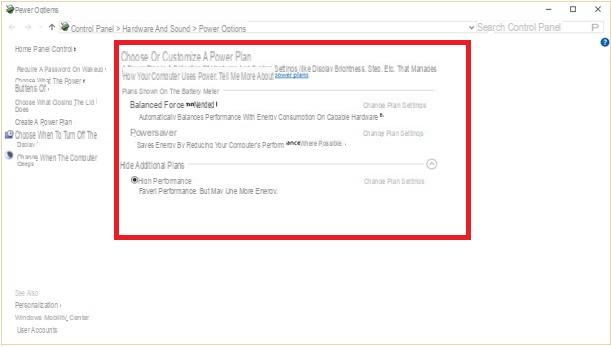 If the following keywords "speed up windows 10 to the maximum" are among the most popular ones on Google.it, there is certainly a reason. There is no doubt that Windows 10 is a good operating system (better than the previous ones) but even on this version there is an old problem never solved by Microsoft and that is the fact that over time the system becomes slower and slower.
We have already written several articles on what to do for speed up a slow PC or how to clean windows to speed it up. The problem, however, should be investigated better and should be resolved promptly, that is, as soon as the first signs of "slowness" or slowing down of the computer appear. The first thing that undergoes slowdowns in Windows 10 is certainly the start of the computer: a newly purchased PC starts up in a few seconds; after several months or a few years it may take several minutes to start!
So what to do to avoid these slowdowns? Like speed up Windows 10 to the max? How to maintain your computer to prevent it from getting slower over time?
Below you will find a list of great tips to apply right away for speed up your Windows 10 to the max!
How to speed up Windows 10 to the max
Memory management windows 10
Uninstall unnecessary programs
Disable background apps
Update Windows 10
Disable unnecessary system services
Set startup programs
Disable Windows Search
Clean up the disk
Optimize Windows 10 Registry
Scan for viruses
# 1. Change Windows 10 Memory Management Settings
From your Windows PC click on the Start menu and then on the icon to access the Windows 10 settings. Once done, click on the icon System and then Archiving. The following screen will open:
As shown in the figure above, if the "memory sensor" is on "Disabled", Click to activate it. This feature allows Windows 10 to automatically free up disk space by deleting unnecessary files (eg temporary files, recycle bin files, cache, etc…). The fewer useless files on your computer, the faster the entire system will go.
Under the memory sensor activation / deactivation button there is also a link "Free up space now" which allows you to immediately do an internal cleaning of the memory.

#2. Uninstall unused applications
Also from the Windows 10 Settings click on "App"And the following screen will open with a list of all the programs installed on your computer. Surely among all these apps there are some that you do not use: proceed to uninstall them from the system by clicking on their name and then clicking on the "Uninstall".
# 3. Disable background apps
From the Windows 10 Settings home click on PRIVACY and then from the left access the section "Background App"
You will most likely notice that the running app in the background is enabled by default. What does it mean? It means that all the apps (listed below) always remain active while you are using your computer and could send notifications, receive updates, etc ... All this obviously can cause an overload and slow down the system, so we recommend that you disable background apps that you don't serve! Besides speed up Windows 10 to the max, you can also save a lot of battery!

# 4. Update Windows 10
From the Home screen of Windows 10 Settings click now on "Update and Security". If there are updates, proceed to install them. An outdated Windows 10 PC can become very slow and unstable (as well as being less secure).
# 5. Disable Unhelpful System Services
Click on the Windows 10 search box and type "msconfig". The "System Configuration"
Click and open the tool "System configuration". You will see the following window:
Access the "Services"And then click on" Hide Microsoft services "at the bottom to show only those services that you have installed with the various programs
Select unnecessary services and click on "Disable" at the bottom. This way your computer will "lighten" itself further

# 6. Set startup programs
Also from the "System Configuration" window click on the tab START -> OPEN ACTIVITY MANAGEMENT'and all the programs that are loaded automatically when you turn on your Windows 10 PC will appear. Obviously the more these programs are, the slower Windows 10 will start. So we advise you to select only the really important ones and disable all the others.
# 7. Disable Windows Search
If you are not a big user of Windows Search then it is a good idea to disable this service. To do this you will need to search for "Services" in the search box and then search for and disable "Windows Search" as shown in the following figure:
# 8. Clean up the disk
A computer with lots of junk files in memory is obviously slower than a computer with more disk space. To do a thorough cleaning of the disk we recommend using the program Wise Cleaner which will automatically detect all unnecessary files and remove them with one click, freeing up GB of disk space!
Once this program is started, a list of all problems found on your computer will appear, including the amount of unnecessary files that can be safely deleted. Just click on CLEAN UP to proceed to disk cleaning, and its optimization!
# 9. Repair and Optimize Windows 10 Registry
Il Windows registry in short, it is a database that stores all the settings and configurations of the Windows 10 operating system and allows it to function correctly. Over time this register tends inexorably to contain more and more information and very often also incorrect or useless information. A Windows 10 registry not optimized can certainly cause slowdowns and sometimes even the appearance of errors (such as the error "access violation at address ...") or system crashes. It is therefore very important to repair and optimize the Windows 10 registry at least once every 1 months.
To do this work, we recommend that you rely on third-party programs and avoid getting your hands on the registry because a small error could compromise the functioning of your PC. In this guide you will find all the info you need to proceed: how to optimize Windows 10 registry

# 10. Remove any viruses or malware
To speed up Windows 10 to the maximum it is essential to make sure that there are no potentially harmful files on the system. The only way to tell if your computer is infected is to use an antivirus and / or antimalware. In this regard, we recommend that you take a look at our ranking of best antivirus for Windows 10
Other valuable tips to speed up Windows can be found in this article
I do not understand why Microsoft does not find a solution to this problem ... perhaps to induce people to change PCs every 23 years .. brilliant!
It can also be. However, with the advice given in the article you will certainly get improvements in computer performance.
How to speed up Windows 10 to the maximum -