Putting music as a ringtone on your phone has been possible for many years. The most nostalgic will remember the polyphonic ringtones to be downloaded by means of a call or an SMS on a platform. Now, the method is much easier, here's how to set the song of your choice as a ringtone on Android.
1. Choose and copy your song
First, the user is asked to connect their phone to the computer using a USB cable.
Then just copy the MP3 file of your choice into the folder
Ringtones
ou
Ringtones
located in the internal storage of their Android smartphone or tablet. However, the name of this folder may vary depending on the version of Android or depending on the manufacturer, the user can also search for the folder.
Multimedia
.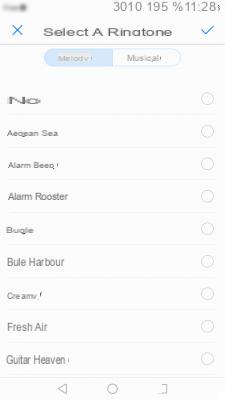 2. Settings on the device
Depending on the version of Android, it will be necessary to go to the
Parameters
, in
Sounds and Notifications
then the option
Phone ringing
. It will then be possible to select the desired song and then set it as the main ringtone.
To customize the notification sound, all you have to do is repeat the previous method, taking care to place the chosen sound in the folder.
Notifications
.
3. The other methods
The previous method may be different depending on the brand of the device and its age. For newer Samsung devices, user can select audio file through option
Add
located in the ringtone selection menu.
The Android Google Play Store also offers several applications dedicated to the image of
Ringtone maker
to choose a song, cut it, add effects and finally add it as the main ringtone or according to the contacts.