It is a natural thing to switch to a new iPhone model to exploit its potential at the expense of the old mobile phone. For example, many in this period are switching to an iPhone 6 or iPhone 6 Plus. However, we must not forget that the old iPhone used has a value and must be fully exploited. You can sell the iPhone to people who need a used phone considering there are thousands of people who can't afford the latest models, especially high-end iPhones. In this article we give some information on how to sell a used iPhone to make some money. You will have to choose the right path and the right price to sell your used iPhone. Furthermore, before selling your old iPhone you will have to do some important operations to protect your privacy to prevent others from coming into possession of your photos, text messages, videos, etc ...
Part 1. Stores to Sell Used iPhones
There are several online stores that allow you to sell your old iPhone. Before proceeding you should do a little research on what are the easiest sites for you to resell your mobile phone also based on the payment system they accept. Here are what we think are the best sites to sell used iPhones.
1. Apple Store
Price:$ 0 ~ $ 336
Payment method:Apple Gift Card
Shipping time: send your iPhone after receiving a quote from Apple
How to sell used iphone: Go to the Apple Store program, section "Reuse and Recycling"> Answer a few questions about your iPhone to receive a quote> Accept the quote and provide your contact information> Ship your iPhone to Apple> Receive payment via bonus or gift card.
Please note: This is NOT Apple's "trade-in" program. If you want to trade in your old iPhone to switch to the new model, you should enter Apple's trade-in program and you will need to: take your used iPhone to an Apple store> get a quote from the Apple Store manager> accept the quote and get a gift card or credits to buy the new iPhone> use the gift card and additional money to pay for the new iPhone. Apple's trade-in program works ONLY when you want to switch from your old iPhone to a new iPhone.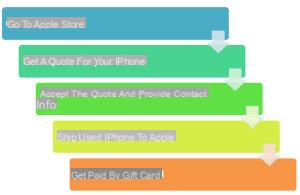 2. Online Ads Sites (eg Subito.it, Bakeca.it, Secondamano.it)
Price: $ 225 - $ 500
Payment Method: PayPal (recommended) or any other type of payment.
times: it depends on you
How to Sell Used iPhone: Go to the classifieds site and sign up to create an account. Then create an ad by choosing a location> "Cell Phones" category> enter your iPhone details (price, description, iphone photo, contact information). Potential buyers will be able to contact you and you can sell your used iPhone
Please note: If you are good at bargaining then you can get the most out of ad sites. But beware of spammers and scammers. When meeting a buyer, it's best to meet them in a public place. It is much safer.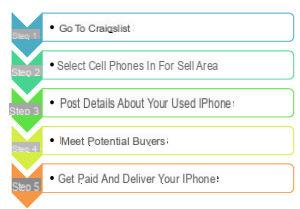 3. eBay
Price: $ 230 - $ 430
Payment Method: PayPal
times: after being paid
How to Sell iPhone: Register an eBay account by entering your personal information (contacts, email, address, credit card number, mobile number)> add details and photos of your old iPhone and shipping options> you will be notified by eBay if someone has paid> Print the shipping details via My eBay.
Suggestion: before entering the details of your iPhone on eBay, it is better to do a search for the same model on eBay to see what the current prices and population are. In this way you can choose the most attractive price to quickly sell your used iPhone.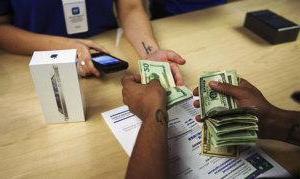 4 Amazon
Price:$ 120 - $ 408
Payment Method: Amazon Gift Card
Timing: ship iPhone before getting paid
How to sell used iPhone on Amazon:Register an account on amazon.com> Go to the Electronics Trade-In category> Select your used iPhone model and answer the questions asked> Get a quote and send your iPhone. You will receive payment from Amazon via gift card.
Part 2. Things to do before selling used iPhones
1. Make sure you have read the terms of your carrier agreement if your iPhone is currently under contract. For example, there are penalties if you changed your phone before the end of the service contract;
2. Put your contracts and information in the package to give to the buyer. This information will help your buyer activate the phone;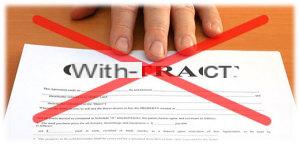 3. Backup the data of your used iPhone so that you can then move them to your new mobile phone or save them on your computer;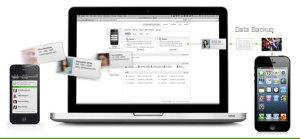 4. Permanently erase all data on your old iPhone. Doing a factory reset is not enough because the data could be recovered by special software. If you don't want to risk it, you should use SafeEraser which permanently and permanently deletes ALL the data still present in the memory;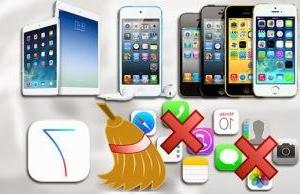 5. Remove your SIM from the iPhone. Many forget to do this, which is essential before selling their iPhone.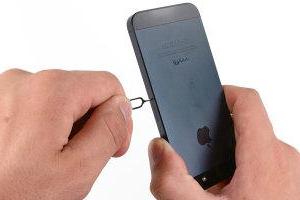 6. Remove your cover in order to give an iPhone in its original state;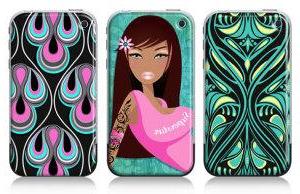 7. Clean up your device making it shiny and more beautiful to look at, like new.
8. Take double-sided photos of your iPhone and then publish them and receive a better quote;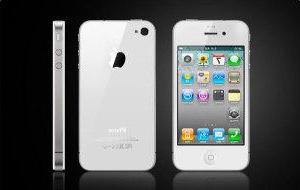 9. Take pictures of your iPhone accessories, such as headphones, charger, USB cable, etc… If you still have the original box it would be even better!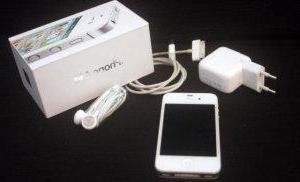 10. Do a little research of who is selling a used iPhone similar to yours to understand what it is worth and the best way to describe it to publish it online;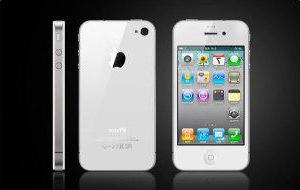 Part 3. Price List (in USD) Used iPhones for sale on eBay
Source: eBay - 2014
I would also add http://www.myexphone.com