It is undoubtedly that there are many messaging apps that are developing every day, but WhatsApp remains the favorite messaging app of all users in the world at the moment. Thanks to Whatsapp communication between people has become simpler, faster and most importantly, completely free! In fact, Whatsapp allows you to send SMS, MMS and make calls totally free, the important thing is to have a good plan for internet data traffic.
Lately, however, another aspect has become increasingly important: data security and privacy. Are we really sure that all the messages sent, photos and videos, remain safe and that no one else can be able to access them? In a nutshell, the million euro question is: "Is WhatsApp safe?"
Part 1. How safe is Whatsapp?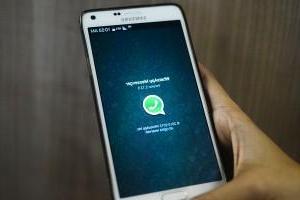 Most WhatsApp users believe this application is al 100% safe, but unfortunately we can say that this is not the case! It is true that Whatsapp provides the privacy option that allows you to hide your last login and your profile pictures but there is a weak point of whatsapp: the cryptography. In fact, hackers and criminals can without too much difficulty be able to trace the encryption key and access your WhatsApp account. Once you log into your WhatsApp account, anyone could send messages pretending to be you, and therefore it would be a great risk to your privacy.
It is also worth mentioning that not all supported devices are encrypted. IPhones and Android devices are safer than for example BlackBerry phones.
Having said that, it becomes necessary to know what kind of content should be sent via WhatsApp. To rest assured, you should never send your bank account details via WhatsApp or information that is too private. Any type of message that you think is sensitive is best not to be sent via WhatsApp, and it is better to use safer messaging services such as Telegram, RedPhone and others.
Part 2. How to Make Whatsapp Safer
With over 800 million users worldwide, there is a high probability that your account could be the victim of hackers or malware that unfortunately often run on Whatsapp (via fake messages). Even if WhatsApp does encrypt your messages it is best to be cautious and observe the following security measures for make whatsapp more secure.
1. Don't show last access and read receipts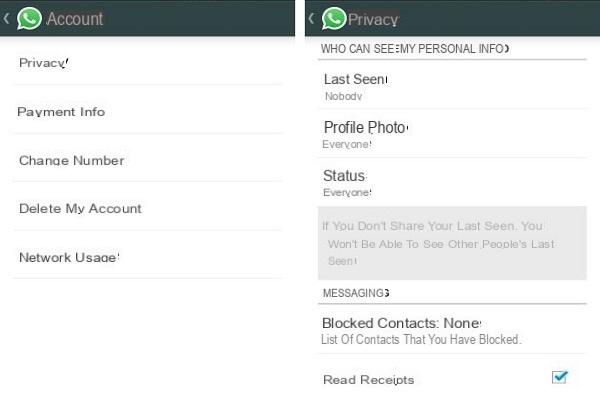 Showing the last access to Whatsapp is definitely not the best when it comes to privacy. It is advisable to limit this information so that it is visible only to your contacts or to no one. This will make your account more secure and private. It is also advisable to hide the read receipts (blue marks that appear after reading the message).
2. Block access to your WhatsApp account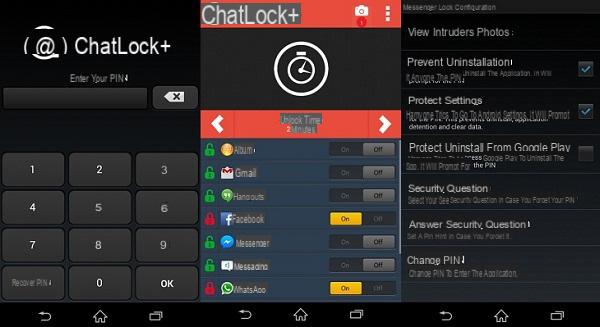 To make WhatsApp safer and more secure, we recommend using an app that can block access to it. This will prevent attacker from viewing your messages, photos and videos. There are several applications that prevent Whatsapp from opening, such as Smart App lock, Messenger and Chat Lock, Applock and many more. These apps protect your WhatsApp using a password. The beauty of these apps is that they can be used with Android, BlackBerry or Symbian phones.
3. Allow only your contacts to view your profile photo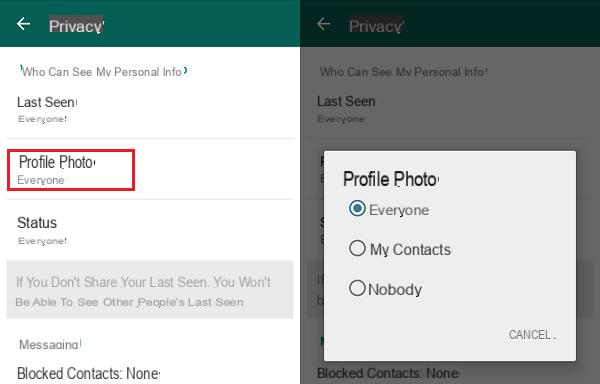 Putting a photo or selfie in your Whatsapp account profile seems to be a nice idea but even this information could be used by malicious people against your privacy. If you haven't done so yet, we recommend that you limit your profile view to trusted contacts only. This will ensure that your profile photos are not used for shady purposes (e.g. identity theft or similar).
4. Deactivate your account if you lose your phone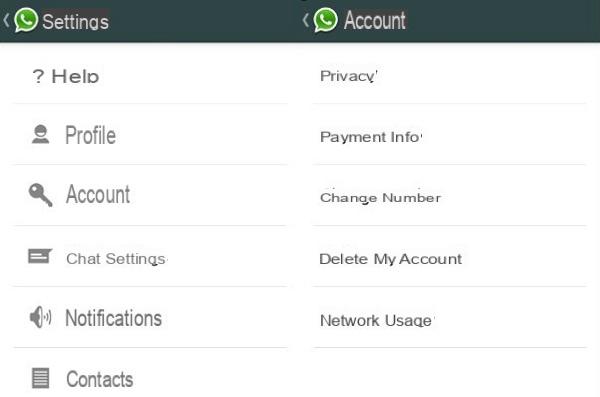 Do you know that it is possible to log into your account using a different device? WhatsApp has been well designed and allows you to access your account even from a different device. So, in case you lose your phone it is advisable to deactivate your account using another device. Just replace the SIM card and log in using another phone. Then you can deactivate your account so that the person who finds your mobile cannot access your Whatsapp account.
5. If you use WhatsApp Web remember to always log out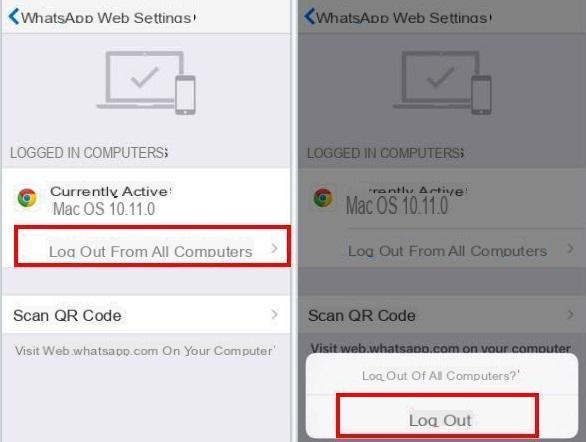 You probably already know that you can log into your Whatsapp account directly online (Whatsapp Web). After using this very useful and convenient tool, however, you must always remember to click on "Exit" so that that computer cannot become the weak point of your privacy. This is even worse if you are using a public computer. Anyone can access your account and retrieve the private information of your life!
6. Use SafeEraser to erase Whatsapp data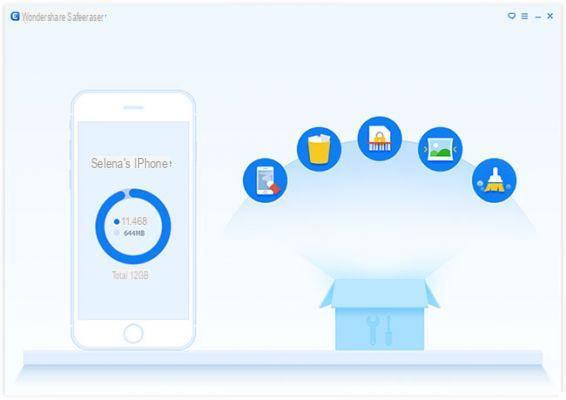 If you have to sell or give your phone, in addition to deactivating your Whatsapp account, it is important to permanently delete all the data that inevitably remained in the device's memory (Android or iPhone). Doing a factory reset unfortunately does not guarantee this permanent data removal. To be sure that all data (photos, messages, videos) are unrecoverable it is advisable to use the program SafeEraser which in addition to deleting the data then overwrites them with random data in order to make any information still left in memory unreadable. SafeEraser is easy to use and takes just a few minutes to make a clean sweep on your device.
Last week whataspp got updated and the phone crashed… how can I install w sure ????
How to Protect and Make Whatsapp Safer -