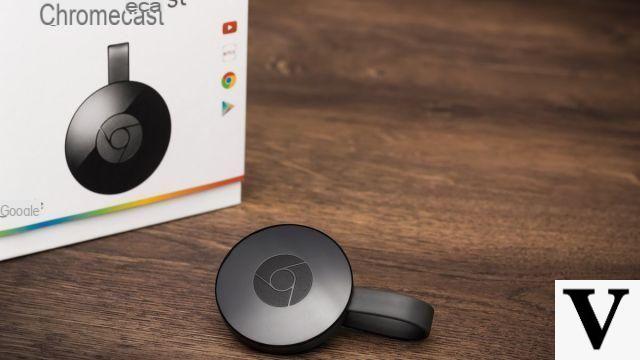 Robert Fruhauf / Shutterstock.com
Since the first generation of Chromecast in 2014, Google has been able to renew its product while maintaining its ease of installation and use, which are undoubtedly the strengths of this device in the face of the competition and the multiple alternatives existing on the market. Marlet.


Connect Chromecast to your TV
Supplied with a power adapter and a USB power cable, the Google Chromecast is very easy to set up on a TV!
Read also:
The Chromecast 3 has arrived: we take stock of the few new features
Indeed, before moving on to the configuration of this device, which is itself very simplified, you will first have to connect the Chromecast to an HDMI port on your TV.
Mains power or via a USB port?
Regarding the power sources, you have the choice between the AC adapter provided for this purpose, or the use of the USB port of your television, if it is not without one!
If powering via a USB port on the TV is very practical, however, it should be noted that your Chromecast will only be active when it is turned on. Via the AC adapter, on the other hand, it will be constantly powered. Remember also that when powered by the power adapter, the Chromecast is operational instantly, which is not the case with power through the USB port of the TV, with which the Chromecast takes about 30 seconds to get started and finally be operational.
Once properly connected, all you have to do is select the source on your TV to access the Chromecast home screen.
To work properly, Google recommends making sure you use the power adapter and the USB power cable that came with the Chromecast. In addition, the Chromecast Ultra, it does not work with another USB cable and must be plugged in via its power adapter (which also includes an RJ 45 port).
In our next article, we will see how to configure our Chromecast by connecting it to the Wi-Fi network in order to start casting our favorite applications on our TV!