IPhone owners may encounter various error messages during normal use. Normally these errors occur when the security software of the device interferes with the recovery method or with the update. Only in rare cases do these errors cause a hardware problem. In this article we have collected the seven methods to solve theError 21 on iPhone which often happens when restoring the device.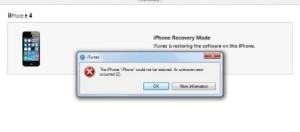 What is iPhone error 21?
Your device or laptop may have a hardware problem that prevents it from updating or restoring. Error 21 occurs when iTunes tries to verify the authenticity of the downloaded recovery file (.ipsw) and is unable to access Apple's servers. It is therefore necessary to ensure that the security settings allow communication between the devices and the update servers.
If you keep seeing such error message, you need to check that the downloaded firmware is not outdated or corrupt. If, on the other hand, the firmware is correct, it is also advisable to contact Apple support. However, below we see all the possible solutions:
Solution 1: Restart iTunes
Sometimes, the error 21 problem is solved by simply restarting the iTunes program. Close and reopen iTunes and then connect your device to your computer. Many users have solved the annoying error 21 in this way.
Solution 2: Update iTunes
When you want to restore or update, always make sure you have the latest version of iTunes installed on your computer.
On Windows: Open iTunes, go to the menu bar, and choose Help. Then select "Check for updates".
On Mac: Open iTunes, access the menu and click on "check for updates".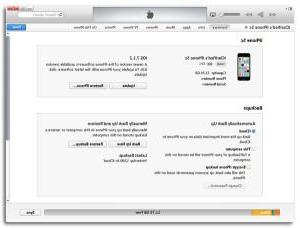 Solution 3: Disable anti-virus
In many cases, antivirus software is the cause of errors that occur when restoring or updating the iOS device. Then try to temporarily close your antivirus and try again to do the operation.
Solution 4: Remove unnecessary USB devices
Make sure you disconnect any unnecessary devices currently connected to your computer. Some of these devices may conflict with the restore / update operation of your iPhone or iPad and generate error 21.
Solution 5: Check the sensor
This step might seem difficult but it isn't. You will simply have to open the device and remove the screw used to connect the battery. Then, as shown in the image below, you will need to disconnect and reconnect the sensor device.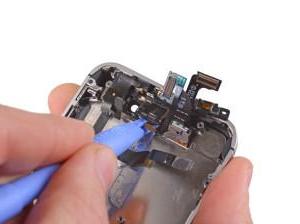 Solution 6: Start iPhone in DFU mode
Step 1: Press the power button for a few seconds and when the slider appears on the iPhone screen, drag it to turn off the device
Step 2: Click and hold the home button and the power button at the same time.

Step 3: After 10 seconds release the two keys and you will see a message appear saying that an iPhone has been detected in recovery mode.

Step 4: Once you are in DFU mode, you will see the all black screen.
Now iTunes error 21 will be resolved, and you can proceed to restore the IPSW firmware.
Solution 7: Check for outdated software
You will see the message "The resource cannot be found". These errors could happen if:
> The iTunes version is out of date. Update it and try again.
> You are trying to put an iOS firmware related to an older version of IOS
> The device has unauthorized modifications, commonly referred to as "jailbreaking".
> You can use the recovery mode to reboot your device to the latest version of iOS.
Solution 8: Use Dr.Fone to reset the iPhone
A simpler and more concrete solution to try is the one offered by dr.fone. This program has an "iOS Repair" feature that allows you to fix various errors and restore your device even when it seems impossible. For more info, we refer you to this article: how to restore iPhone without losing data.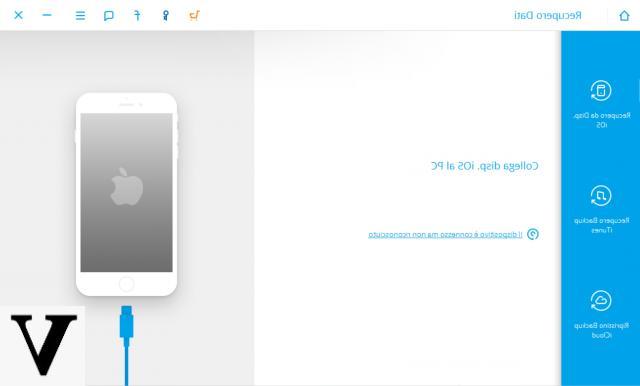 With dr.fone it is possible to solve in addition to error 21, also other types of errors such as Error 53, Error 9, etc ...
NOTHING TO DO I GIVE UP