Il Midi is an industry standard when it comes to music production and digital representation of music. It is very popular in music production for several reasons, one of which is its small size compared to other audio files. The basic sound cards present on most PCs and electronic devices can synthesize the signals carried by the Midi files, and it is no coincidence that midi are also widely used in the field of playing greeting cards and websites for mobile phones. MIDI files are also used by those who make piano bars and karaoke: thanks to programs such as Kanto karaoke you can improve the audio quality of MIDI files and make them comparable to MP3 files.
Musical scores (scores) are used to represent a melody long before it is translated into a music file such as Midi. Sheet music is often saved in PDF format files, and then placed in a music application where the musical notes are processed. These songs can then be exported as Midi files or other types of audio files. But how do you convert a PDF score to Midi? Let's find out together!
How to Convert PDF Sheet Music to MIDI
PDFtoMusic is one of the best programs (for Windows) with which it is possible convert PDF sheet music to Midi. The free version of this program converts only the first page of the PDF to Midi, so it allows you to understand how it works before purchasing the license.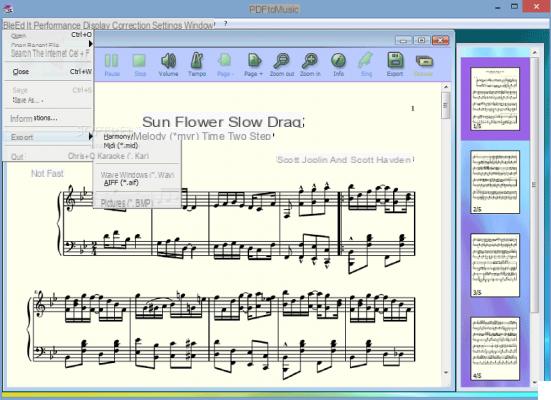 After downloading and installing this program on your PC here are the 3 simple steps to follow:
Step 1. Import the PDF into PDFtoMusic and it will immediately start scanning the document for musical notes. The detected notes will be played while the program continues to search for other notes on the document.
Step 2. You can export musical notes in various formats such as Midi (.mid extension), MP3, WAV and OGG.
Step 3. PDFtoMusic also allows users to edit the content of the PDF file by adding instruments such as guitars and pianos. It is also possible to remove notes that you do not wish to include in the final Midi file, thus also enabling it as a digital music editor.
That's all. Once you have created / exported the MIDI file you can try to play it to see if it is OK. If you want to make further changes to the midi you can use a programma MIDI Editor, that is, able to modify the tonality, change the instruments of the various midi channels, adjust the speed, and much more.
Convert PDF to MIDI on iOS devices
If you have an iPhone / iPad, there are also some interesting apps that allow you to convert PDF to MIDI. Here are the three apps we recommend trying.
1. Sheet Music Scanner
Price: $ 3.99
This amazing tool has a built-in camera with which you can scan sheet music in paper format. heet Music Scanner plays the song from a simple photo or PDF file. Before converting the score to MIDI you will be able to select the sound of the instruments, the speed and then enjoy the music like never before.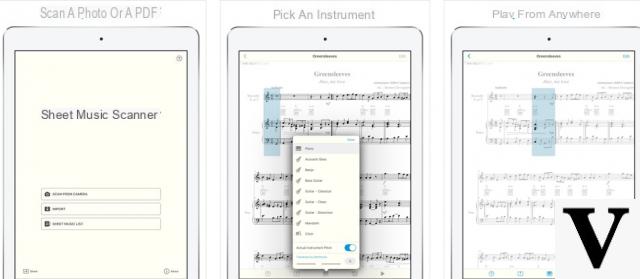 Sheet Music Scanner plays and scans PDF scores and exports them to Midi, WAV, M4A, MusicXML, AAC, or MP3 audio formats.
2. Forscore
Price: $ 9.99
Forscore allows users to download a song and play the same in seconds. This tool acts as sheet music player on iOS devices.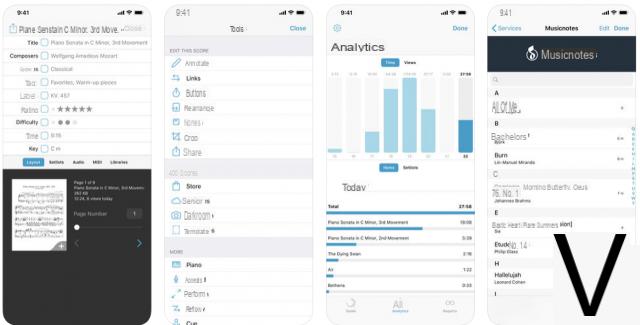 Forscore offers a user-friendly interface, where you will find numerous tools to enhance the audio file generated by the PDF score. This program allows you to create links for managing and playing audio tracks. It also allows you to import PDF files from the Internet or directly from services like Dropbox
3. PiaScore
Price: Free
This application PDF to Midi allows you to load PDF sheet music and export the related song in MIDI format.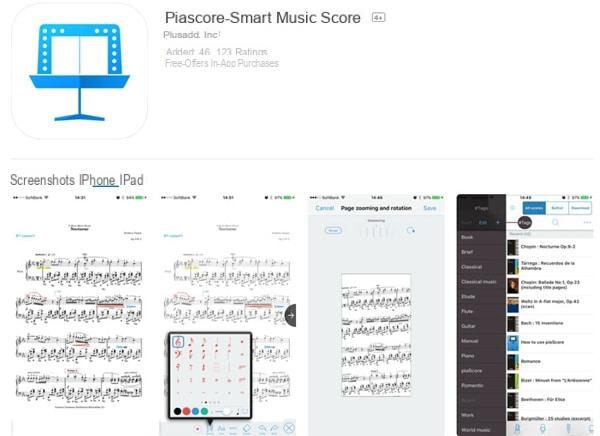 Here are some PiaScore features:
Allows you to write notes within musical scores
PiaScore automatically turns pages while playing the music file
It supports lock-protected files and offers tools such as music player, voice recorder, virtual keyboard and chromatic tuner.
How to Convert PDF Sheet Music to MIDI -