Sometimes we can find ourselves dealing with a PDF locked. That's right! A locked PDF is nothing more than a document (in PDF format) that is not only not editable, but is also a PDF with non-copyable text and can also be non-printable. Basically it's a read-only PDF, which you can only view.
This happens when a PDF document is password protected or applied to restrizioni at the owner level. The reasons why a PDF can be protected in this way are many, the main reason is to want to protect the information contained and avoid their copying, sharing and manipulation.
This situation can be really frustrating because until you unlock the secure PDF file, it will never become as accessible, printable or editable as you want. Fortunately, there are possible solutions to the problem. If you keep reading you can try them one by one and choose the one you think is the most reliable and effective. Once you know how unlock PDF you will be free to modify it (using special PDF Editor programs), you can print it and even copy the text contained in it.
Why unlock a secured PDF file?
Almost all of us are dealing with PDF documents with crucial information that cannot be shared that easily and for this we choose the path of password protection or PDF restriction to make it cannot be copied, cannot be modified and cannot be printed. It is natural to keep the document so that it is accessible only to authorized persons. Document safe it means that no one can access the data without unlocking it.
Below are some everyday situations and the basic reasons why it is needed unlock the PDF
A) You cannot print secure PDF files even if you have Adobe Reader
Adobe Acrobat allows its users to easily open and view a secure PDF without any hassle. But when you click on the icon to print the document you will notice that that "PRINT" icon is grayed out and not clickable. Working on Windows with Adobe Reader, without unlocking the PDF file, you cannot print the secure PDF even if you know the correct owner password.
B) CTR + C not applicable in Adobe Reader
Other quite annoying thing is when you can't even copy the content from the protected PDF file. Use the keys CTR + C to copy text does not work: the text becomes gray, so these keys are inactive for copying text. The alternative would be to copy word for word, which would take hours and hours of time.
C) Non-editable PDF
Even if you have Adobe software you will not be able to edit anything in the password-protected PDF file. Even if you spend hundreds of dollars to buy the most professional Adobe Acrobat solution, it's not possible. It is essential to first unlock the PDF from those restrictions and only then can you edit it as you wish, using Adobe Acrobat Pro or alternative programs such as PDFelement.
How to Unlock PDF (not copyable, not editable, not printable)
Now we finally come to the point. How to unblock a PDF that appears to have all these restrictions? Here are the best solutions, some of which are even free!
Solution 1. Use PDF Password Remover
PDF Password Remover is a software, available for Windows and Mac, that can help you remove the password protection that restricts the PDF. You can download the free demo version from the buttons below


After installation, launch the program and a window will open indicating the characteristics of the program. Click on below Free trial to try it for free.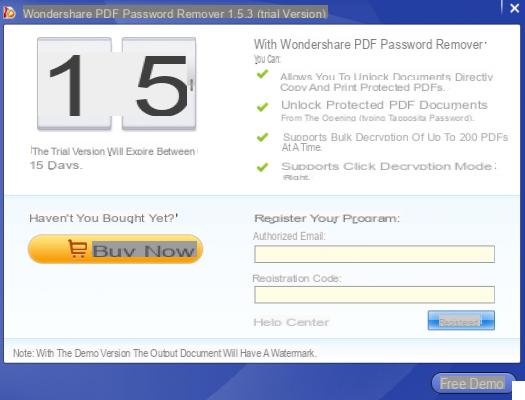 Once the main program window opens, click on the button at the top ADD FILE and select the PDF that you want to unblock and that you want to remove the block from copy / print / edit.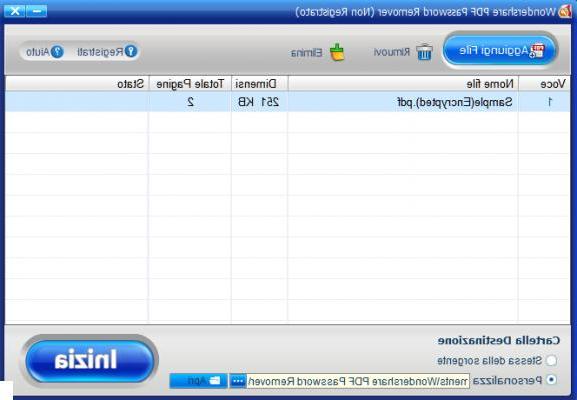 At the bottom of the program choose the destination folder (i.e. the folder where the unlocked PDF will be saved) and finally click on the blue button IT BEGINS. In a few seconds the software will remove the password protection and show a warning like "The password has been successfully removed". This means that the PDF document will now be copyable, printable and editable!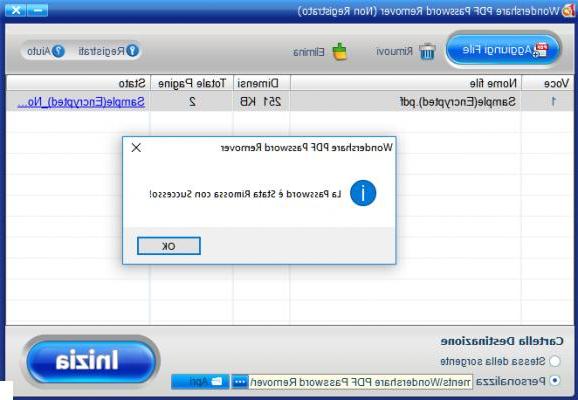 Solution 2. Using Google Chrome
Step 1: Drag the PDF file to Google Chrome
Step 2: As soon as you drag the PDF file to Chrome the notification tab will appear where there is the Print icon.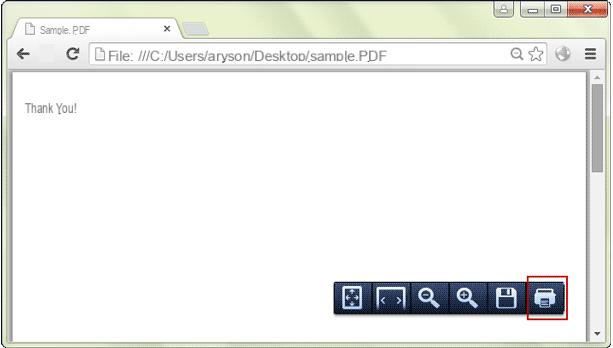 Pass 3. Click Ctr + P or press the print icon in the window that opens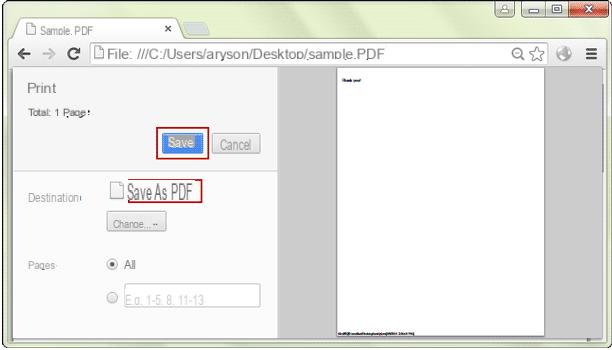 Step 4: In the destination, select "Save with name"And press the button SAVE IN FAVORITES in the print settings
Step 5: Save the secured PDF file as a new PDF file and this new PDF will be unprotected
Step 6: Name your PDF file and hit the option SAVE IN FAVORITES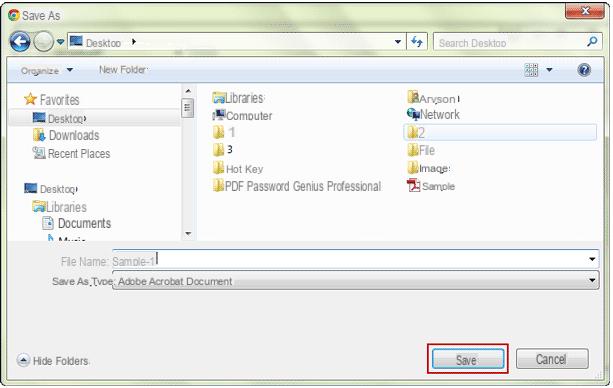 Solution 3: Unlock PDF directly online
There are many "online" services that allow you to unblock PDF in order to remove the restrictions present in it. Among these services we can report CleverPDF, accessible from this page.

The "owner" password of the PDF file can be removed immediately, and thus all restrictions on copying, printing and editing will be removed. You can print, copy or edit the PDF file without any problems. The owner password is weak protection and can be easily bypassed by this online tool.
It is true that with online services you are going to upload PDFs to external servers, so there could be a problem with safety. CleverPDF however ensures that PDFs are automatically deleted after 30 minutes and will not be stored on any server. To ensure the safety of your files, CleverPDF uses many security methods such as SSL so that the transfer of files between you and the server is protected.
This service of online PDF password remover it works in the cloud, and you don't need to install any software. All you need is internet access and a web browser. You will then be able to remove PDF restrictions on Windows, Mac, iOS or Linux or any other operating system or any device.
How to unblock PDF online with CleverPDF?
Access the website and import the PDF file into the page by clicking the "Choose file".
If your PDF has an "open" password, enter the password before unlocking it. This tool is not a PDF password cracker, it can only bypass the security of permissions or remove the file's proprietary password.
Click the "Start conversion"And the PDF unlock process will begin.
Download the unlocked PDF file from the download page after processing.
That's it!
Unlock PDF (not copyable, not editable, not printable) -