Unwanted calls, messages or emails are plentiful. Tenderly called "spammers" are however easily blockable after they have contacted you for the first time. Here's how to block a phone number or email address on your iPhone.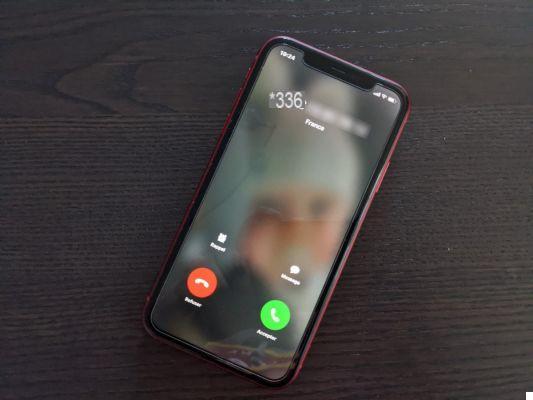 Here's how to block a number on your iPhone // Source: Itopdroid
From canvassing calls, to shady SMS to the email of a Nigerian prince wanting to leave you fifty million dollars, unwanted contacts can be numerous. Manufacturers and operators are doing their best to block them and this is the case for Apple on its iPhones.
A system allows you to block a number or an email address so that you no longer receive these calls, messages or emails on your Apple smartphone. We will show you how to do this, but also how to unlock them!
Block a phone number on iPhone
The best way to prevent someone from calling or sending you messages is to block their number. On iOS, you have to go to the number settings. If this contact calls you, you have to go through the application Phone , find one of his calls in the history and click on the button Information symbolized by an i.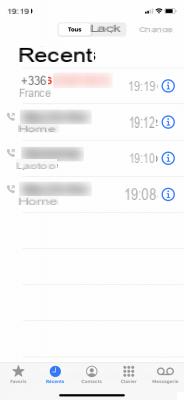 Start by pressing this button i
If it is by SMS that you are being bothered, open the conversation, click on the number at the top of the screen and open the menu Info. Once there, click again on the phone number and we can go to blocking the number.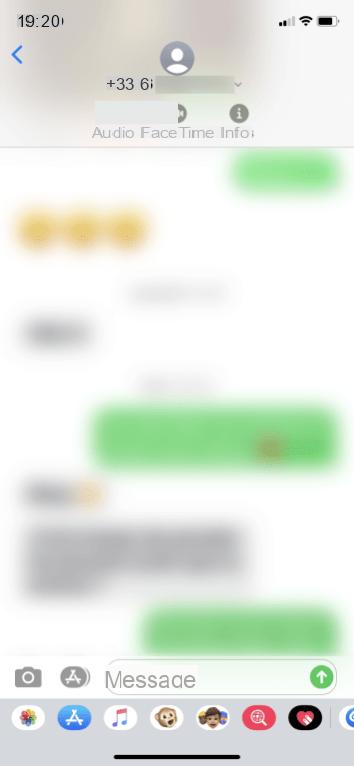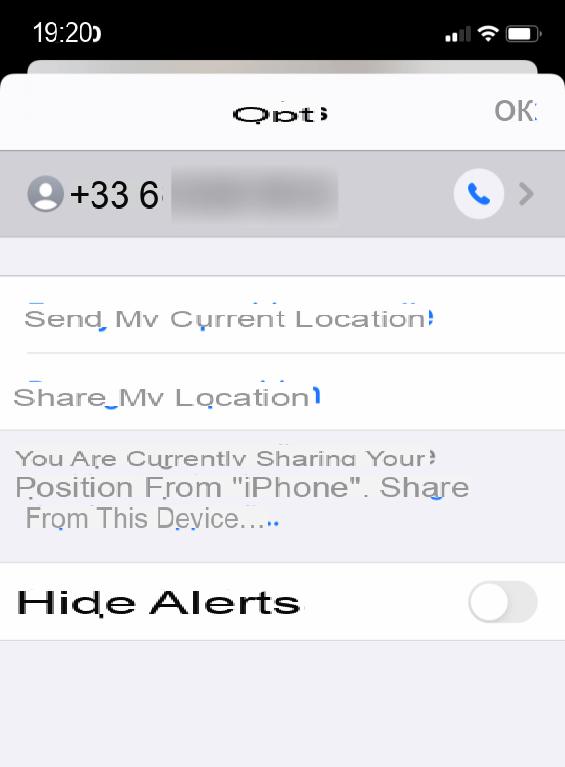 Whether you have used the Telephone or Messages application, you will find yourself in the settings of the number that contacts you. Scroll down to the bottom of the settings and you will see the option Block this correspondent. Confirm your choice and all calls and messages from this number will be automatically blocked by the iPhone!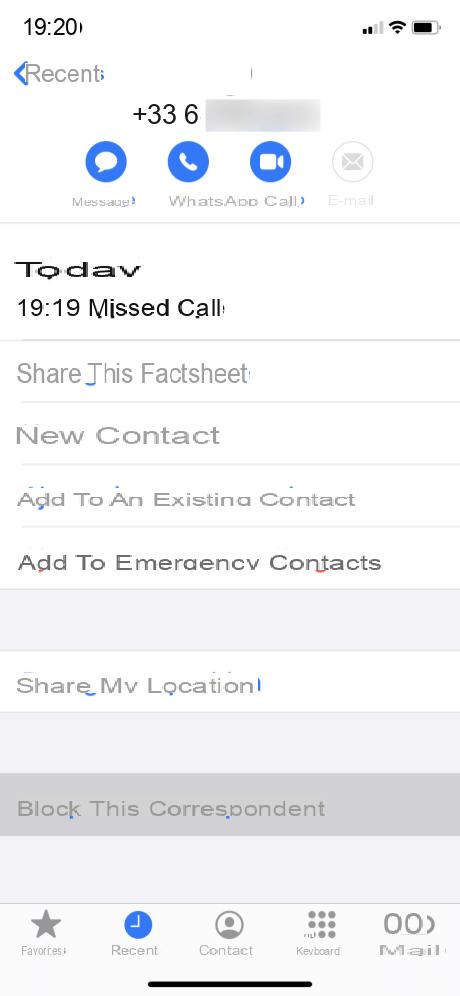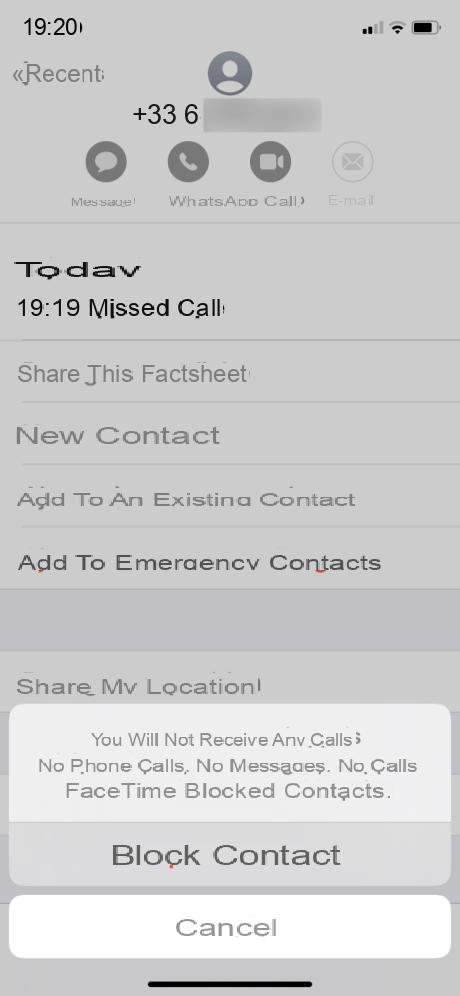 Unwanted messages don't only arrive by phone, they also arrive by email. No problem, Apple has it all covered.
Block an email address on your iPhone
Email spam has become almost commonplace, if an address is too pushy with you, iOS also offers to block it in a manner similar to a phone number.
Open an email sent by the unwanted contact and click once on their name and then on the email address that will appear to open a contact page.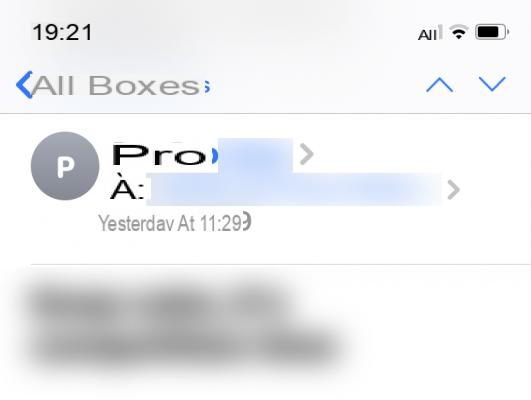 Block an email address on iPhone
We find ourselves in a page similar to that of the settings of a telephone number. To block the email address, you just have to click on Block this contact and confirm your choice.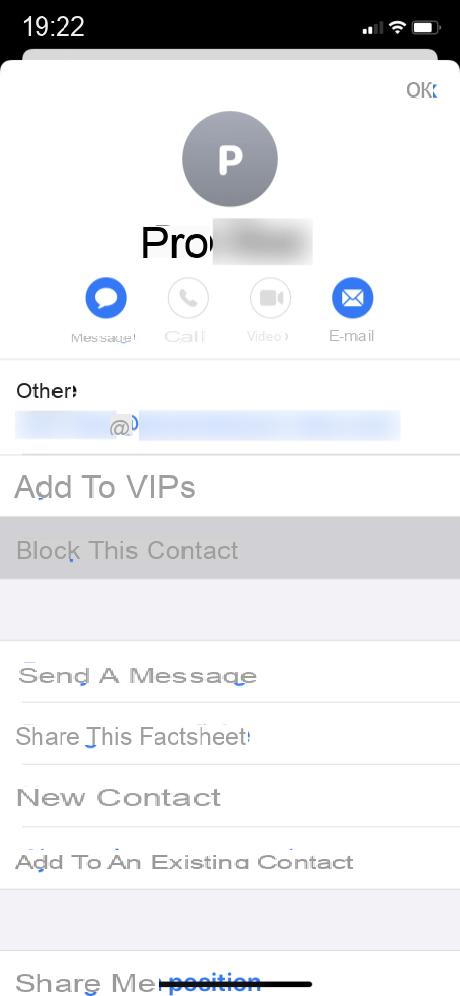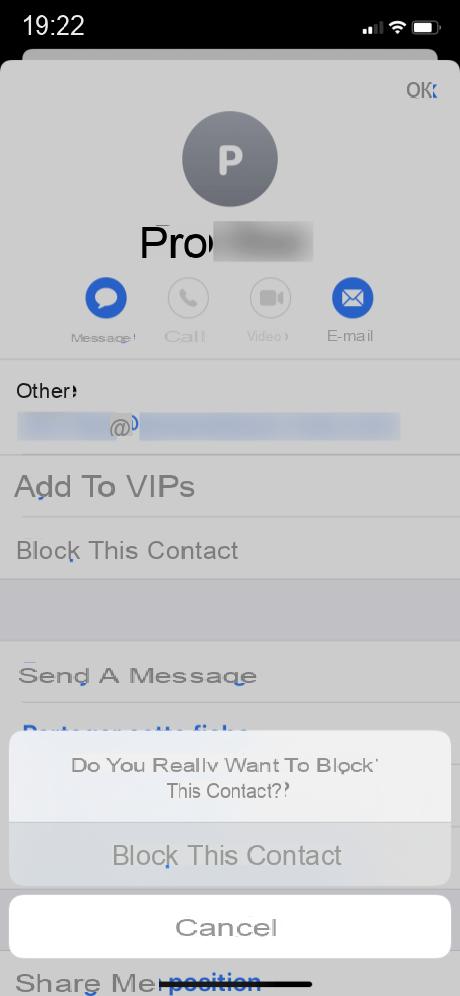 Block Contact will only block emails from Apple's Mail app, if you are using Gmail, Outlook, etc. they will always appear in the mailboxes of these services.
Unblock a phone number or email address on iPhone
If we can block a contact, logic means that we can also unblock it. To do it on your iPhone, everything happens in the Settings.
Scroll down until you see the menu Phone . Go here and there you will find a new menu to go to: Blocked contacts.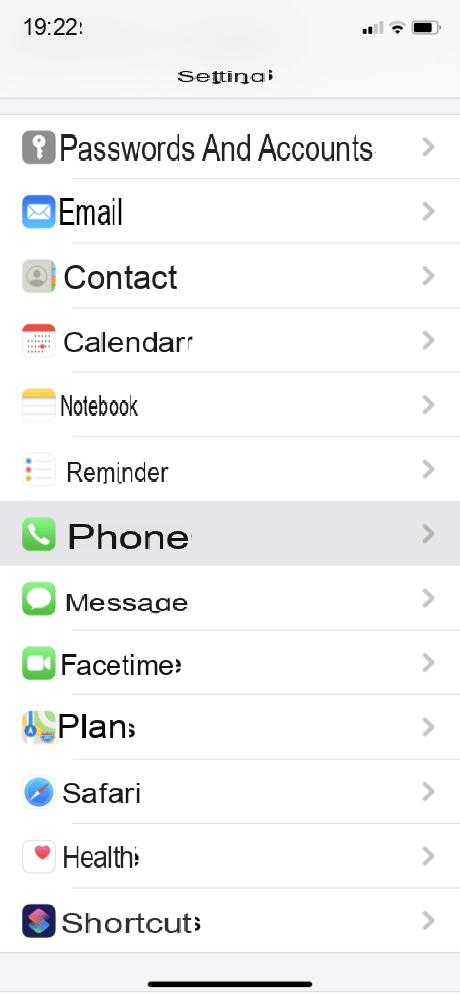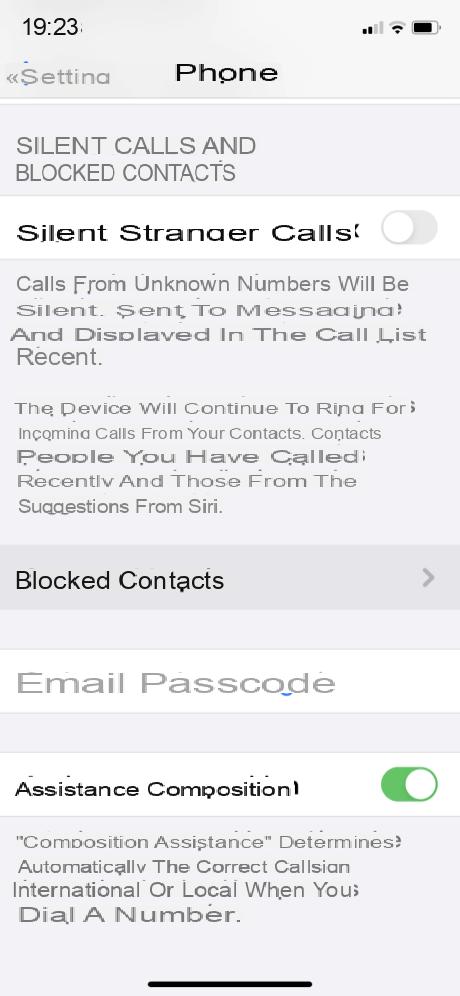 In this menu, we will find the numbers or email addresses that we blocked previously. To unblock them, you just have to slide the contact to the left and click on unblock.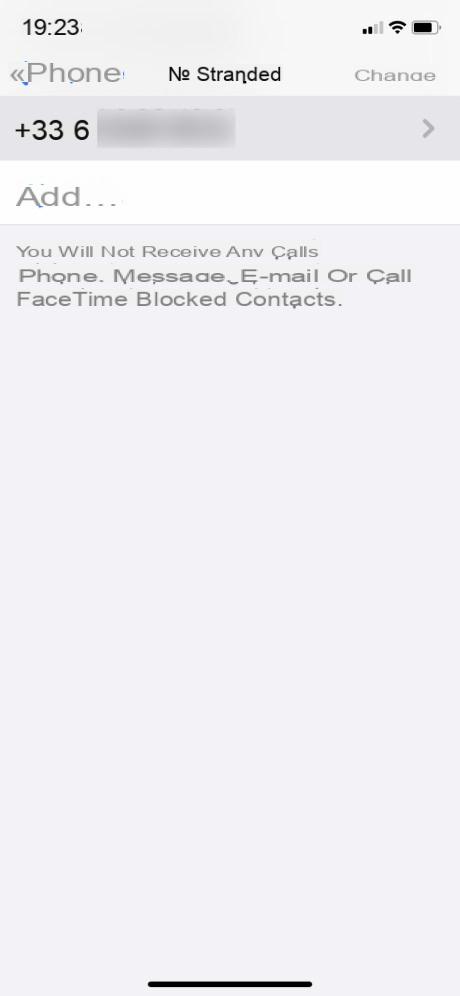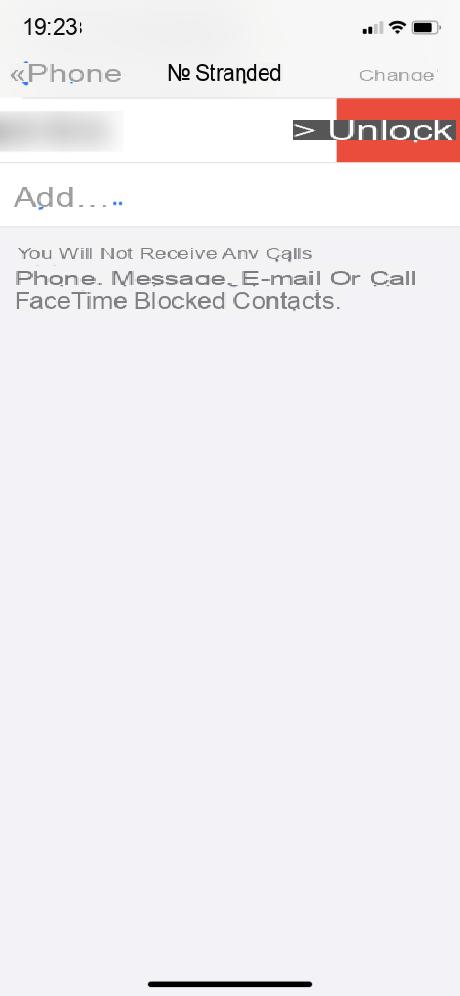 After that, the contact will be able to contact you again, your iPhone will no longer filter their calls, messages or emails. So be careful not to get spammed again!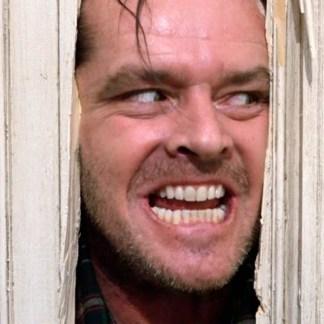 How to Block Unwanted Number on Android - Beginner Tutorial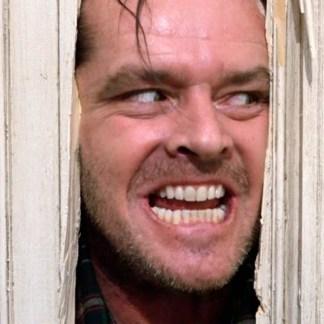 Are you being harassed by an aggressive salesperson, an unknown person? We explain how to block an unwanted phone number on Android and manage your blacklist.