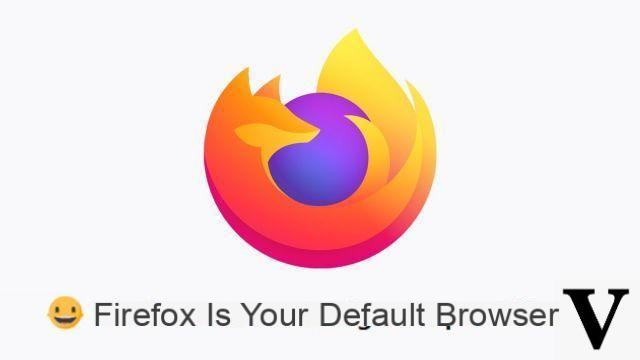 Firefox is a simple and intuitive browser, but above all ultra powerful. If you like its use, you can set it as your default browser. Firefox will then be the browser with which all the links you follow will open.

Let's see how to properly configure Mozilla Firefox so that it becomes your default web browser.


Set Firefox as the default browser
Click on Menu and select the line Options.





Stay in the category General. It is written Firefox is not your default browser. On the right, click Define by default....


Your application Windows settings will open in Default applications.


Go down to Web browser and click on the icon of your current browser (here Chrome), then select Firefox in the dialog box that just opened.
Notes
: If a window asking you to set Firefox as your default browser opens at the same time as your Firefox page, click on it. You will come directly to the game
Default applications
your settings and can change the browser.
So that Firefox is no longer your default browser, you will have to go to your computer's settings at
Applications
. The change to another browser is indeed not offered in the options accessible from Firefox. Once at
Default applications
of your parameters, the process is exactly the same as before!
Find other tutorials to help you configure Mozilla Firefox:
How do I remove a synchronized device from my Firefox account?
How to create and synchronize a Mozilla Firefox account?
How to synchronize its settings on Mozilla Firefox?
How to install a theme on Firefox?
How to update Firefox?
How to switch Firefox to Spanish?
How to remove Yahoo from Firefox?
How to remove Bing from Firefox?
How to change the home page on Firefox?
How to change the search engine on Firefox?
How to reset Firefox?
How to activate or deactivate the synchronization of my account on Mozilla Firefox?