Google has just unveiled the existence of free software to easily create video games, even without programming knowledge.
Creating their own video games: many dream of it. But this type of realization in principle requires a minimum of programming knowledge. However, for several years there have been solutions like Buildbox or Gdevelop allowing you to embark on the adventure without writing a single line of code. And, from now on, it will also be necessary to reckon with Google, which has just unveiled
Game Builder, software for Windows and macOS allowing you to build 3D video games without real programming.
Available for free on Sream, Game Builder is not really new.
Developed by Area 120, the incubation unit for experimental projects of the Mountain View firm, appeared discreetly in November 2018
as an evolutionary prototype. And although it is still evolving, Google waited until the end of the E3 show to formalize its existence in a press release on its blog.
Very inspired by Minecraft
in its interface as in its mechanisms,
Game Builder allows you to build and script games in a fun way
and quite intuitive.
Everything is done by dragging and dropping blocks, using a system of "cards"
to describe actions or behaviors.
We can draw 3D graphic elements
(objects, decorations, characters)
directly in Poly, Google's online library
on which many users already share thousands of creations, or build them with specialized tools like Tilt Brush, also from Google.
Even better,
Game Buider allows you to create single or multiplayer games
. And
we can even make them together, by testing them during creation
. And if no programming knowledge is needed,
it is possible to go beyond the models offered in the maps by using JavaScript
thanks to the API that Google makes available, without having to compile anything. In short, a nice tool which should be a great success, judging by the feedback from the first users.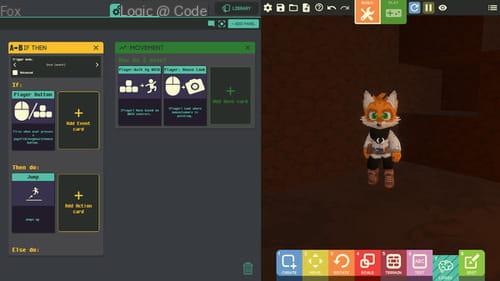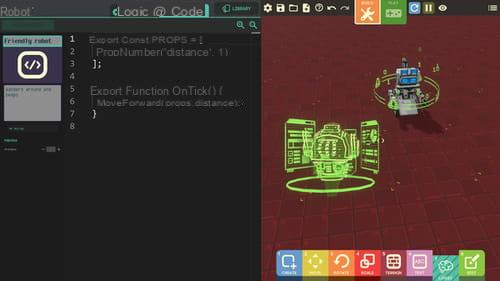 Illustrations: © Google - Area 120