For all twitter users who want to display their latest tweets online on one or more websites, twitter allows you to create in a few clicks, a widget that will display, using a simple JavaScript script, all of your latest tweets ...
If your tweeting account is also synced with other social media, these will also be displayed, even if they contain images or other content.
An option to use by going to the widget generator accessible directly from your personal space.
How to use the twitter widget generator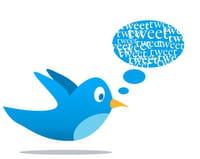 go to your online account and identify yourself
click on your account configuration settings
choose 'settings'
in the left column, take the option 'widgets'
click on 'create a new'
username: it is recommended to leave yours ...
option with or without answers: to select
height: the desired height for the display of all your tweets in the widget, can generate a 'srcoll' bar
theme: two choices currently possible: light or dark
option 'automatically extend photos': according to your usual use
color of links: to be personalized by entering a color code (default color: blue)
domains: enter one or more domains (without the http: / /) for which you want to display the tweets
then click on the 'create a widget' button and save the changes
Your new widget is then created, it is displayed in demo on the page, for possible modifications and you also obtain, in the box which is just below, a code in JavaScript that you can then insert where you want. want to place the display of the widget.
All the tweets displayed will change according to the publications and in real time.
note: you will also be able to obtain more "followers" since the 'follow ...' option is also integrated into the widget.
source and demonstration by the image: how to create a twitter widget?